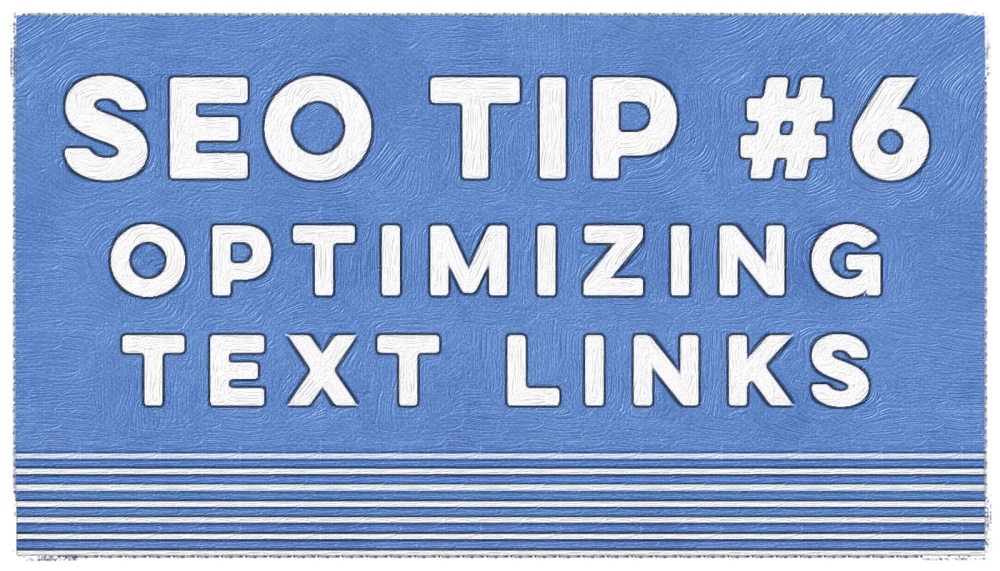 In this installment of our SEO Tips series, we'll take a look at an oldie, but a goodie — text links.
I say "an oldie," because back in the day text links were one of the go-to strategies for website conversion. Thanks in part to the mobile age, they've diminished in popularity due to the rise of call-to-action buttons.
But text links still have value for website conversion, user experience (UX), and of course, SEO.
Here we'll be focusing on the SEO aspect of a text link.
Essentially, if you have a text link on a page, see if you can add SEO value to it by including a keyword phrase. Here's an example …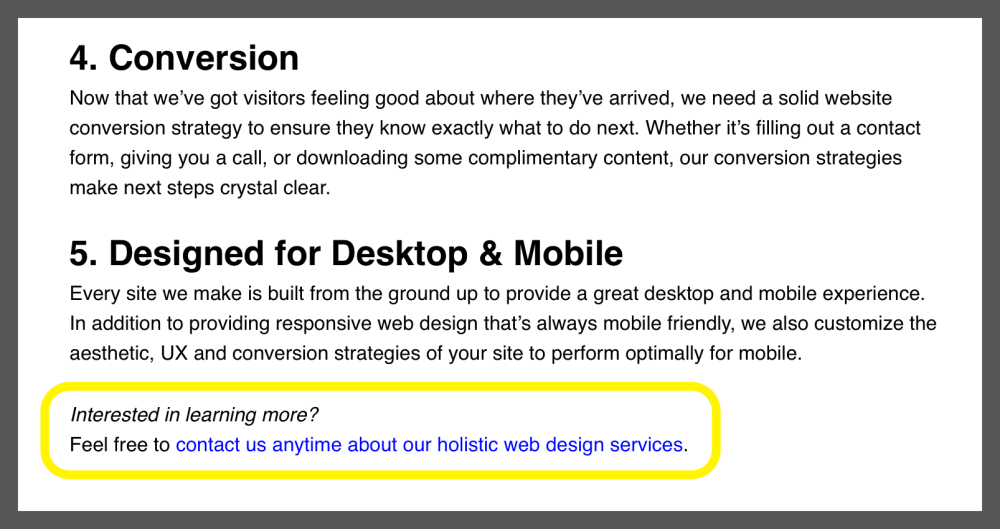 At the bottom of Cuppa SEO's web design page, instead of simply saying: "Contact us" in a text link, we say "Contact us about our holistic web design services."
On this page, "Web Design" and "Web Design Services" are good keywords, AND they make sense within the context they're being used.
Note: I could have said, "Contact Cuppa SEO about our holistic web design services," in order to get another keyword into the text link, but it made the phrase feel unnatural — so I left it out. Remember, never sacrifice your content for the sake of search engine optimization!
Related Articles