In our SEO Tips series, we'll be examining solid, tested strategies to help your website rank better on Google.
As you may have guessed, we'll begin with the title tag.
Did you know that title tags are an important part of search engine optimization (SEO)? In reality, most people don't even know what title tags are, let alone how to optimize one.
Here's a quick explanation of what a title tag is, and how to leverage its power for better SEO …
A title tag is the words (content) in the grey bar at the very top of each web page. Here's an example …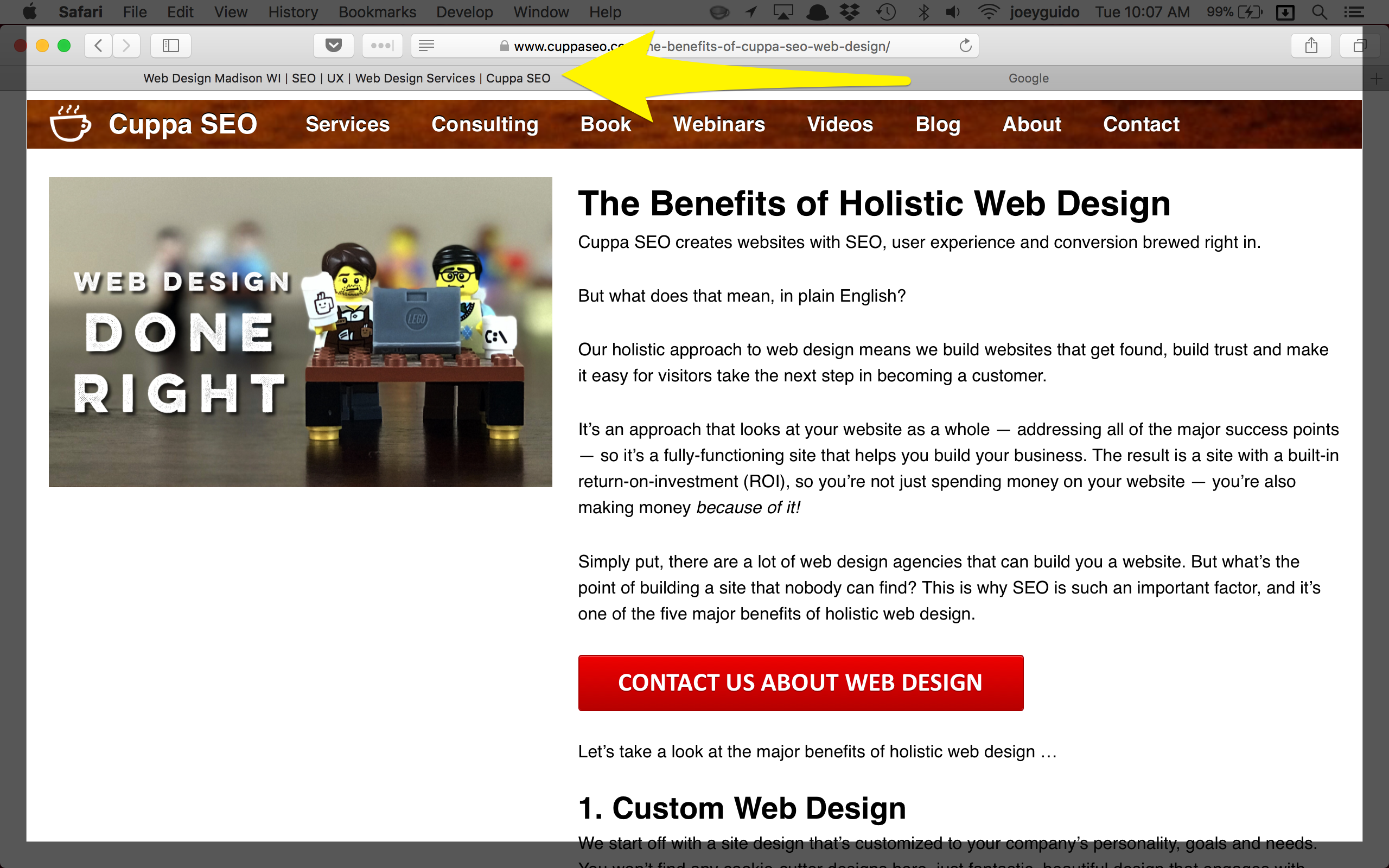 Each title tag should use optimal, specific keywords to identify what's on the page while remaining within the industry standard of 70 characters each. A title tag needs to lead with the most important keyword phrase for that particular page, and end with your company name.
As you can see from the above example, phrases in a title tag are separated by sticks, which is a keyboard character I've grown very fond of because they separate phrases for easy readability, but are harmless when it comes to your title tag's SEO.
In our next installment of SEO Tips we'll cover optimizing headlines.