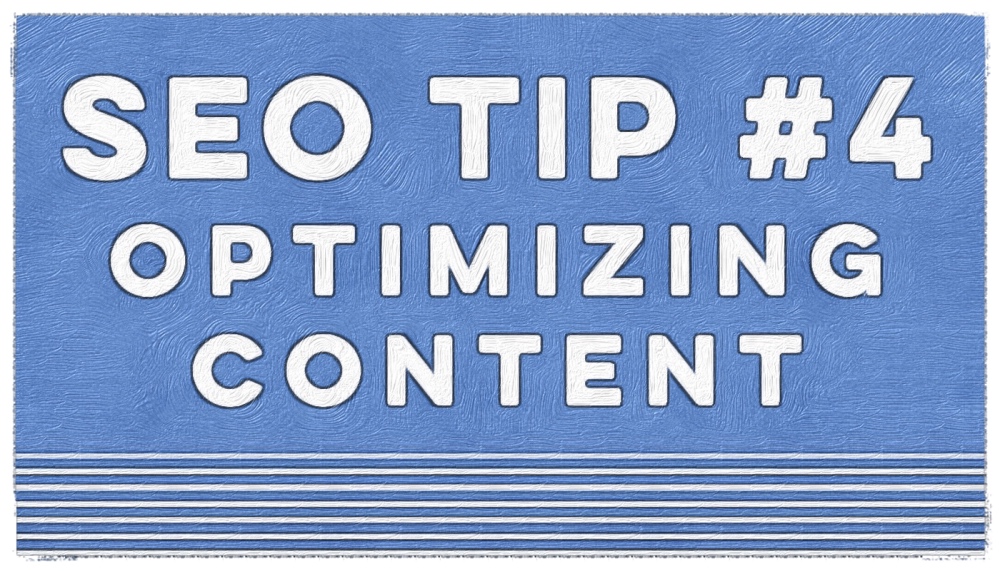 Copy (also referred to as content) that lives on your website and blog needs to be rich, relevant and benefit-driven. It's got to solve problems — and maybe even identify problems your customers didn't know they had.
If your content talks about benefits and value, it's not only helpful to visitors, it's also a great start on the path to solid search engine optimization (SEO). To ensure you copy packs the most value possible, always do your best to CLEARLY and SUCCINCTLY answer these questions on every web page:
What is it?

What does it do?

How does it help me (benefits)?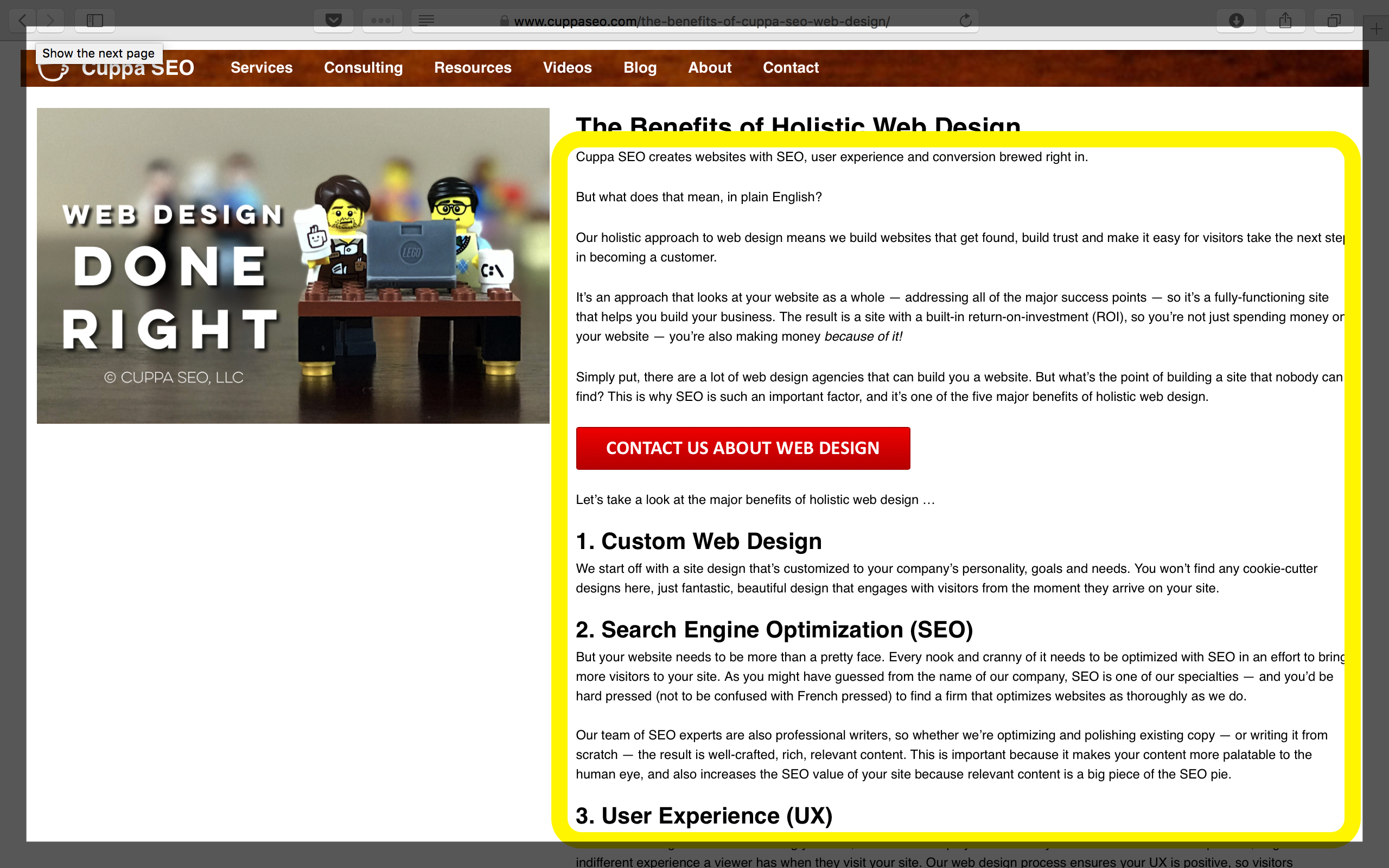 Google likes relevant content, and just like the human eye it's judging your content to determine if it's rich and relevant, or boring, "thin" and yucky.
Rich content helps each of your web pages and blog posts gain more authority in Google's eyes, which means better ranking in search results.
Thin content accomplishes the opposite, and may lead your website or blog toward what I call the "black hole of Google Panda" — never to be found in organic search results.
The good news is that if you're taking the time to avoid the yuck factor and create quality content, you site is already partially optimized!
Need assistance?
If you don't have the time or inclination to update the content on your site, we'd be happy to help (and fully optimize your content while we're at it). Feel free to get in touch with Cuppa SEO anytime to schedule a time to talk further.
Related Articles