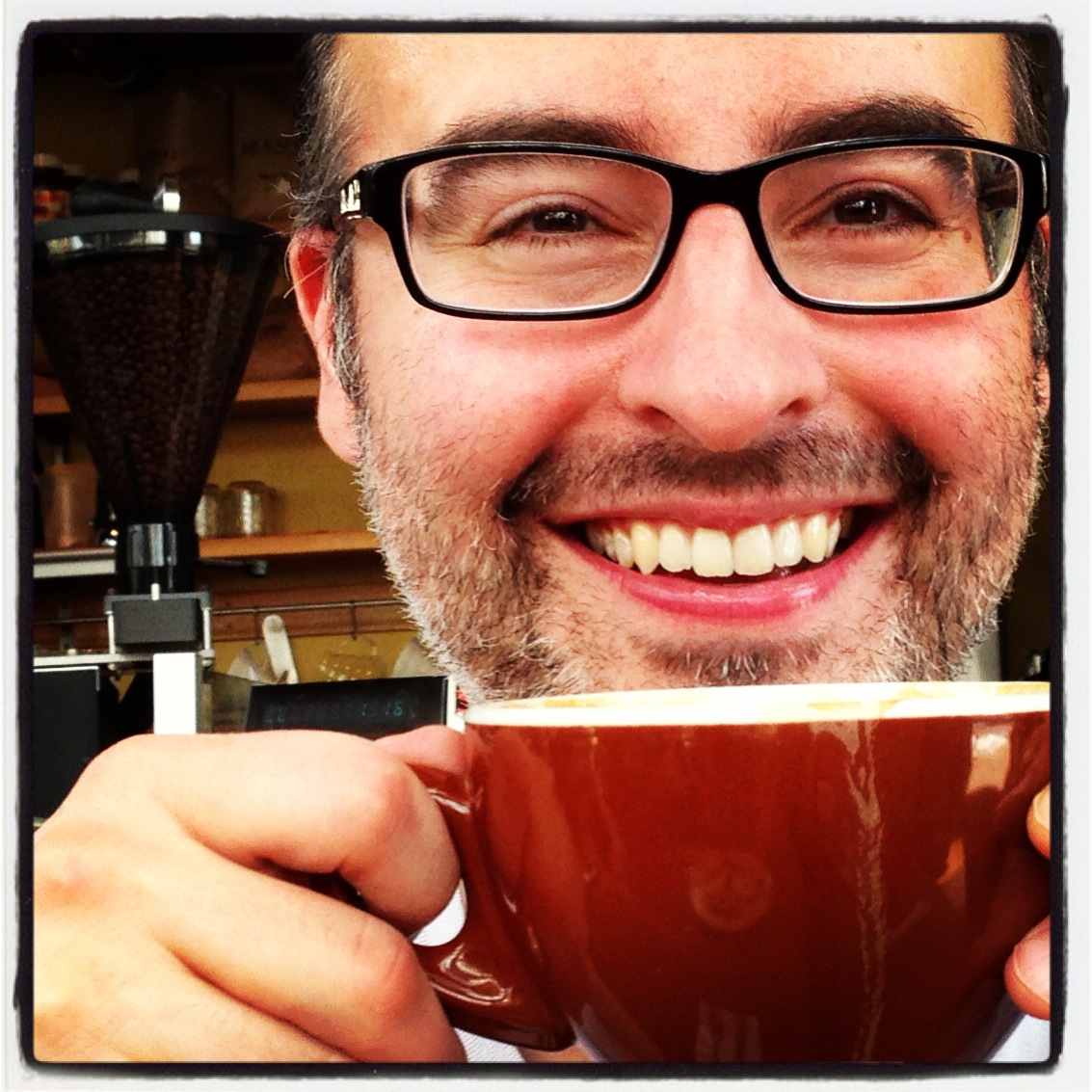 About Joey Donovan Guido, Owner
Since you've made it this far, you're either interested in improving your online marketing — or you're just a coffee fanatic, like me.
Either way, welcome! As you may have guessed, this is where I'll be sharing my background with you …
History & Philosophy
My career began as a playwright. After completing five plays, I started writing screenplays — one of which was almost made into a movie by United Artists.
Then one day my wife mentioned I could actually make money doing something called copywriting. Within a month, I had my first paying client and I've never looked back.
Over time, I developed a passion for search engine optimization (SEO), which led me to become an expert in the field. What's interesting is the more proficient I got at optimizing websites — and driving more traffic to them — the more I realized the importance of looking at one's website (and online marketing) holistically.
I found that implementing SEO is only part of the process. It's also important to ensure that one's website visitors are having solid user experience (UX), so when they arrive on the site they feel comfortable and grounded — without having to think or figure anything out. Just as important is making a visitor's next step(s) crystal clear. This is commonly referred to as conversion, but in every-day terms it's about making it easy for visitors to contact you, buy a product, download an e-book, and the like …
This is why Cuppa SEO brews search engine optimization, user experience and conversion strategies into every nook and cranny of every site we work on. The result? Incredibly functional websites that help our clients accomplish their goals. In addition, having mastery of all three of these strategies differentiates us from other web developers — because not everybody has proficient understanding of SEO, UX and conversion. 
Who I've Worked With
Over the years, I've had the privilege of working with companies like Lands' End, The Public Relations Society of America (PRSA), Grainger Industrial Supply, Widen, First Choice Dental, Thysse Printing, Demco, Singlewire, and many more. I also ran my own boutique marketing company in New York called The Penguin Scribe, Inc., where we worked with clients of all sizes across the country.
Speaking
My speaking career started back in 2007 when I was actively working on my dad blog, Daddy Brain. As the blog became more successful, it led to multiple appearances on At Issue with Ben Merens, a popular show on Wisconsin Public Radio (WPR). Next, I began facilitating workshops to state practitioners who work directly with dads. For many years, I also facilitated Daddy Brain workshops directly to dads and dads-to-be at Meriter Hospital in Madison, WI.
Many years ago I worked at Apple, where I facilitated 3-4 workshops a week to small groups on a variety of topics including the iPad, iPhone, iPhoto and Mac. These workshops taught me the power of making one's presentations interactive, in some ways conversational, so that the presentation addressed the participants' questions — in the moment — which added value and helped everyone remain engaged.
These days at Cuppa SEO, my workshops, webinars and speaking engagements typically focus on the following topics:
A Holistic Guide to Online Marketing

Get to Know SEO

Blogging 101

Learn How to Use Google My Business (and Get More Local Leads)
Regardless of the topic, my number one goal has always been to help people. It's the reason why I started my dad blog, and it's the reason I began facilitating Cuppa SEO presentations.
The Book & Enterprise Consulting
Expanding on the workshop, A Holistic Guide to Online Marketing, I've created a book that takes readers deep into the world of … you guessed it … online marketing. The book clearly defines SEO, user experience and conversion, and then teaches you how to successfully apply these disciplines to your website, blog and social media, respectively.
Along with the book, I've started offering enterprise consulting services to help larger companies —who already have great writers and great web developers — but don't know much about SEO, UX and conversion. The consulting process takes the learnings from the book and helps organizations apply them in the real world with in-person support (from me). The goal is to teach these teams "how to fish," so they can effectively implement all of these disciplines themselves, season after season, year after year.
More About Joey
So, beyond the professional history, who is this guy who's plastering coffee photos all over his website?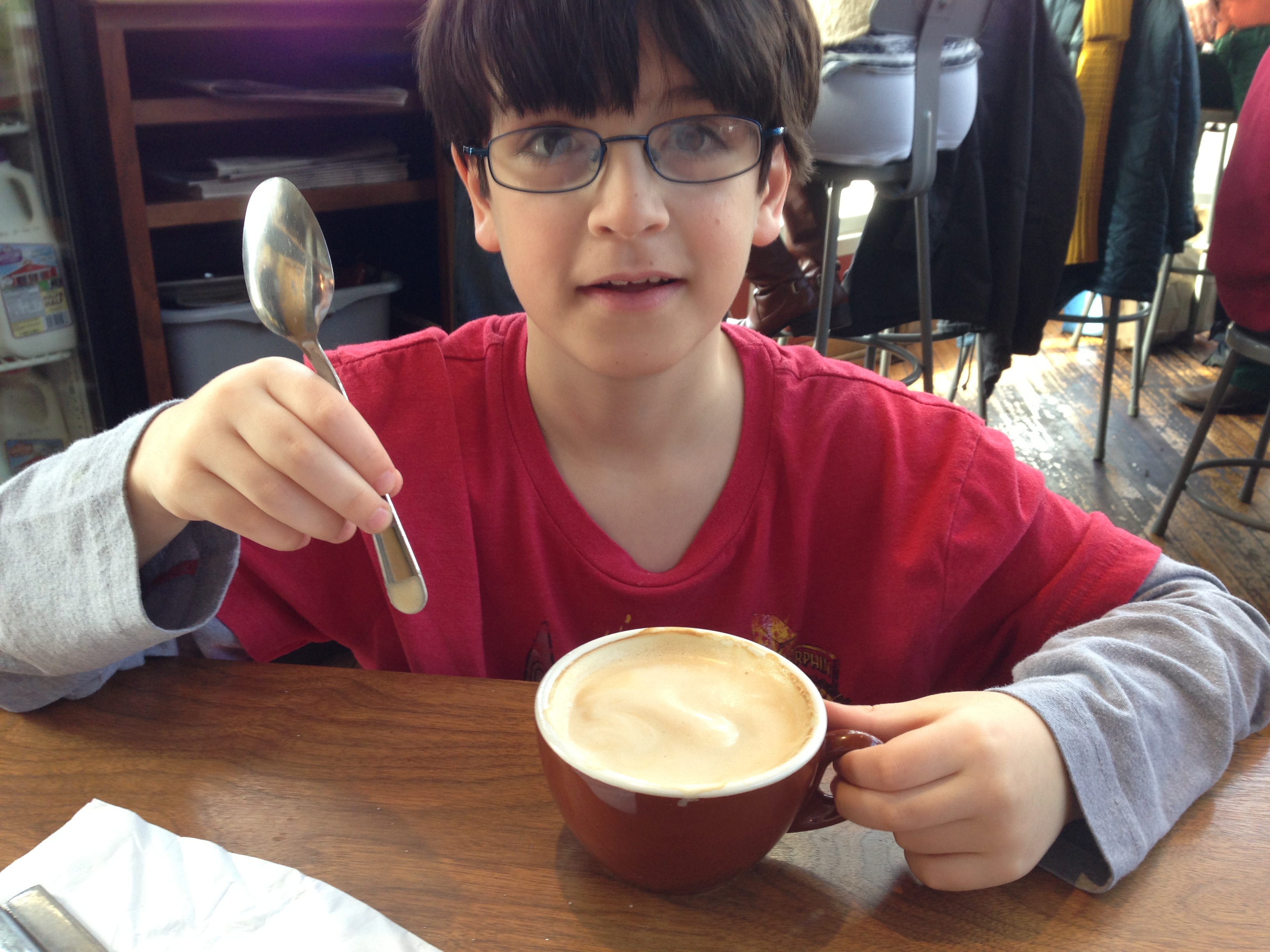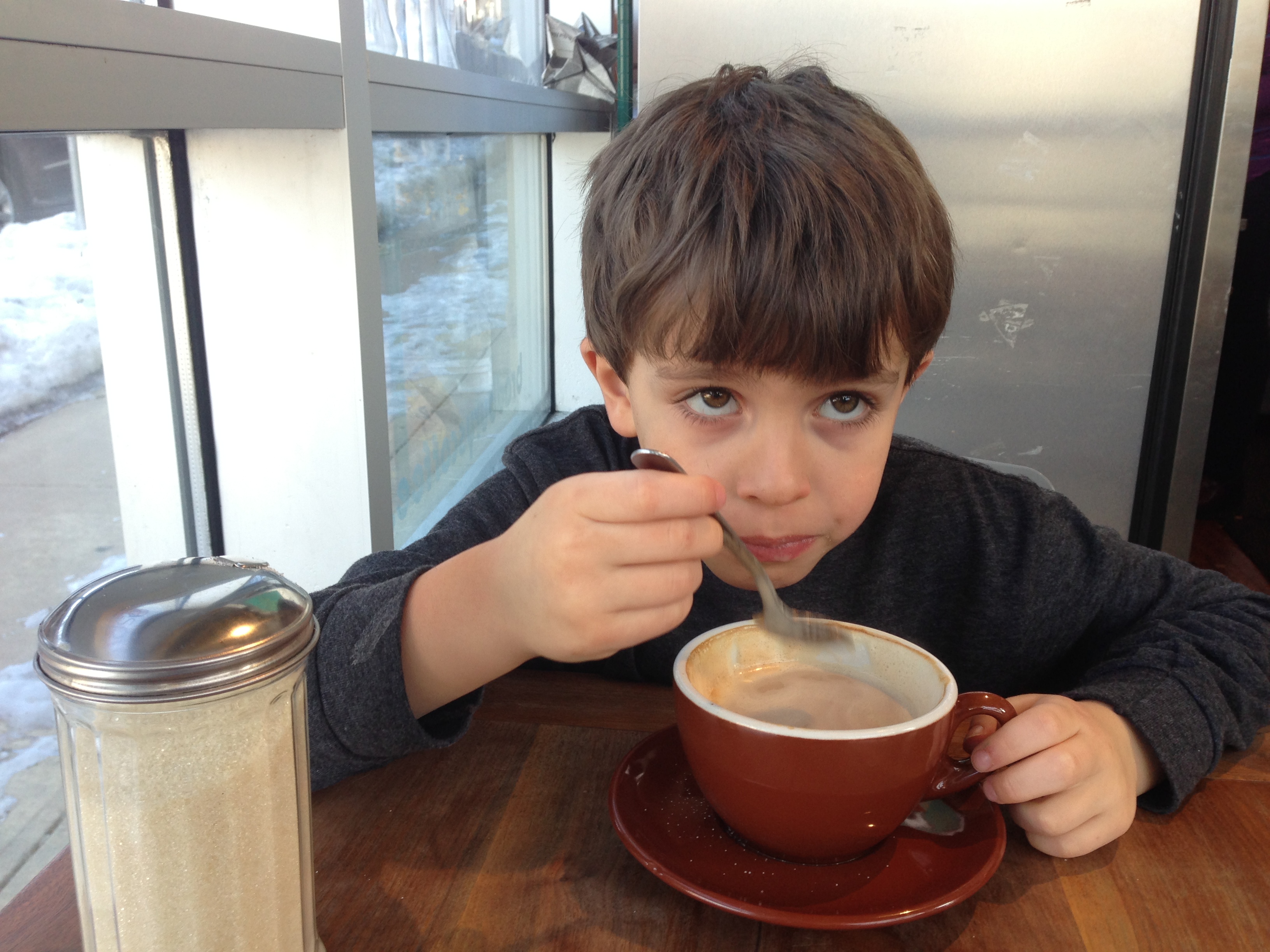 I'm the dad of two awesome boys, Max and Joss, and husband to my beautiful wife, Kara. We also have a cat, Olivia, who likes to stalk me. I'm a big fan of Zig Ziglar, spending time with my family, skateboarding, anything tech related, and of course — coffee!
In 1998, before we had our kids, I suffered from a condition called Crohn's Disease that nearly killed me. It turned out to be one of the greatest gifts of my life because it set me on a course of discovering who I truly am.
Thanks for visiting Cuppa SEO!