BREW A BETTER BLOG
Get the Book
Learn every step of my efficiency-boosting,
stress-reducing blogging process.

Get in Touch
Don't want to do it yourself? We can take
care of your blogging needs for you.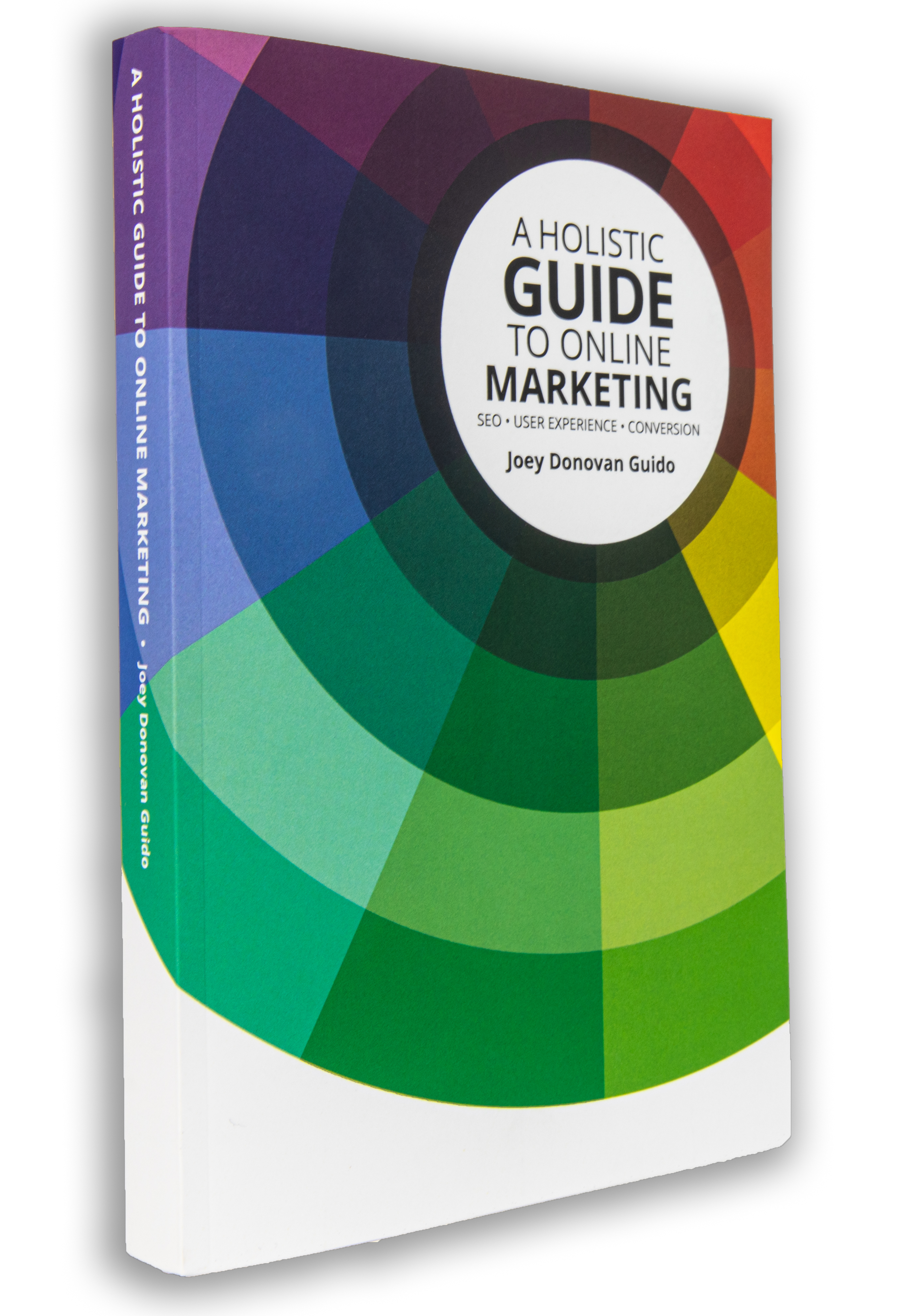 WANT TO LEARN MORE?
A blog is a fantastic way to engage with customers and increase traffic to your website. It is one of the most effective ways to build relationships and share useful information. It also positions you as an authority in your industry, adding credibility to your entire organization.
In addition, blogging regularly provides your website with the fresh content search engines are looking for — which is a critical component to successful SEO.
The following is a brief overview of our blogging services, along with more details about the information you'll find in the book …
BLOGGING SERVICES
We take care of everything for you — from research, to writing, to publishing each blog post on your website. We also include SEO in every blog post we create. Our entire team is based in the United States, most of them right here in Cuppa SEO's hometown of Madison, WI.
If you're wondering about blog post frequency, our research has proven that four blog posts per month is an optimal sweet spot — as it attracts a solid amount of website visitors and it's cost efficient. That said, we're happy to set a blog post frequency that meets your specific needs and goals.
If you'd like to enjoy the benefits of a blog, and don't want to do the work yourself, feel free to get in touch with Cuppa SEO anytime. We'd be happy to discuss things further, very possibly over a cup of coffee!
ABOUT THE BOOK
A major part of A Holistic Guide to Online Marketing is dedicated to blogging. As the name suggests, it also offers a comprehensive look at the SEO, user experience and conversion on your blog (of course), as well as on your website and social media. In other words, the book is chock-full of actionable steps on how to assess your website, blog and social media — and make meaningful improvements.
Here are more details about all four sections of the book, including the blog …
Gaining an understanding of search engine optimization (SEO), user experience (UX) and conversion (CV) — and why they're important to your online success.
Before you do any work with your online marketing, you'll need to gain a clear understanding of search engine optimization, user experience and conversion. Because there's so much confusion around each of these strategies, this book begins with an in-depth chapter on each.
You'll get a solid understanding of what each strategy is and why it's important before we address how to use each strategy on your website, blog and social media efforts.
Without a good understanding of the foundation, your online efforts will not be as successful as they could be. Remember, making a change for the sake of change is like playing darts with a blindfold on after being spun around until you're dizzy. In other words, it's very unscientific, and very unreliable. You might hit the target, or somebody might get hurt!
When you understand the foundation of online marketing, you can "take aim" and make deliberate changes. And because you know exactly what you did and why you did it, if it was successful, you can replicate the process again and again. And if it wasn't so successful, you know which changes you might want to test going forward.
Chapter Topics Include:
What is Search Engine Optimization (SEO)?

The SEO Pie

The Raft Analogy

What is User Experience (UX)?

Analog User Experience (AUX)
Digital User Experience

What is Conversion (CV)?

Conversion Defined
Conversion on Your Website
Point of Conversion
Conversion on Your Blog
Conversion in Your Social Media
The Dark Side of Conversion
Next, you'll apply these learnings to your website, optimizing every nook and cranny with solid SEO, UX and conversion strategies.
The SEO will help you get found, the UX will keep your visitors comfortable and happy while they're on your site, and your conversion strategy will help them take the next step you'd like them to take.
When it comes to online marketing, address your website BEFORE your work on any other platform. Why? Because it's your virtual hub — your linchpin — that everything else revolves around. Part 2 of A Holistic Guide to Online Marketing is all about how to effectively implement intelligent SEO, UX and conversion strategies into your website — both desktop and mobile versions — respectively.
Chapter Topics Include:
Making Your Website "Customer Facing"

Three "Magic" Questions to Ask for Every Web Page

Search Engine Optimization (SEO)

The Keyword Report

Where to Implement Your Keywords

The Sandwich Analogy

User Experience (UX)

UX and Website Navigation: Desktop & Mobile
UX and Your Homepage: Desktop & Mobile
Desktop vs. Mobile Web Design
Creating a Spectacular Subpage UX

Conversion (CV)

Website Conversion on Your Homepage & Subpages
Web Design and the Art of Conversion
The CTA Lifecycle
Carousels, Parallax and Pop-ups
Once your website has been addressed for SEO, UX and conversion, the next step is to learn how to apply these strategies to your blog.
Before we discuss these strategies, we'll take an in-depth look into the world of blogging, addressing topics such as:
What is the purpose of a blog?
How to write a blog post in six steps:

The art of writing awesome blog titles
Make your content rich
Be the expert
Use an engaging image
Keep it short (or not)!
Create a monthly blog campaign

What are tags & categories
Blog post frequency
The freshness factor
Original content vs. duplicate content
Your blog as a subpage vs. a subdomain
Scheduling posts
The role of social media in blogging (a prelude to Part 4)
Now that your blog is up and running (yay!), it's finally time to learn how to apply SEO, UX and conversion into your social media.
As mentioned earlier, before you start publishing content on social media, you've got to have something to say AND have a place of your own to say it.
By this point, your blog and website are both optimized, chock-full of rich and relevant content, and contain solid UX and conversion strategies. Gone are the days of highlighting other people's content. Now you get to highlight your own!
As you may have guessed, social media needs SEO, UX and conversion strategies, too. We'll examine how to effectively apply these strategies to your Facebook, LinkedIn and Google My Business posts, respectively. We'll also take a step-by-step approach to optimizing each of these social media platforms, helping you stand head and shoulders above your competition.
In this section, we'll take a look at the "two sides" of social media: the human-facing side (LinkedIn, Facebook, Pinterest, etc.) and the SEO side (Google My Business). Understanding the differences between the two, and how to take full advantage of each side, plays a big role in your overall online marketing success.

Chapter Topics Include:
Introduction: Why Wait to Implement a Social Media Plan?
Google My Business (GMB)

SEO, UX and Conversion in Your GMB Posts

Facebook Business Page

UX and Conversion in Your Facebook Business Page
SEO, UX and Conversion in Your Facebook Posts
Facebook Live

LinkedIn Company Page

UX and Conversion on Your LinkedIn Company Page
SEO, UX and Conversion in Your LinkedIn Company Page Posts
LinkedIn Sponsored Updates
DON'T WANT TO DO IT YOURSELF?
We can do the blogging for you — we actually enjoy it!
Get in touch by filling out the following form …
Praise for A Holistic Guide to Online Marketing
"The book is truly relevant for both newcomers to the marketing profession, as well as seasoned professionals, as it accurately covers a wide breadth of online marketing methodologies. In addition, there are many real-world examples to back Joey's solid strategies, which makes learning about SEO, user experience and conversion easier and more enjoyable. I highly recommend this book!"
— Wayne Breitbarth, author of the best-selling book The Power Formula for LinkedIn Success
"This book should be required reading for business owners and marketing folks. Joey lays out a complete and actionable step-by-step guide to SEO, UX, and conversion for your website, blog and social media channels. If you feel lost when it comes to SEO, UX, and/or conversion, this is the place to start!"
— Jon-Mikel Bailey, President of Wood Street Web Design & Development 
"As someone who lives and breathes this stuff, I can honestly say that Joey Donovan Guido's book, which covers SEO, is not only one of the most comprehensive on this subject, but one of the easiest to understand with tons of actionable insights. Most importantly, he understands that SEO is not just a technical subject, but a human one, and that it all starts with your customer. 
Sure, there is lots of technical stuff covered, but he ties it in with how it affects the people who visit your site. If you are a business owner looking to improve your search rankings, or you are a web designer wondering how to get better results for your clients, read this book and keep it for a reference."
— Greg Jameson, President of WebStores Ltd, best-selling author, Colorado Small Business of the Year
"It's pretty tough today to create a comprehensive look at online marketing. The complexities, channels and quickly shifting best practices make it a tall order. But Joey Donovan Guido has done it! The book is filled with relevant examples and recommendations for improving this vital aspect of your marketing."
— Drew McLellan, Co-founder of McLellan Marketing Group
"Joey Donovan Guido's new book on 'Holistic Online Marketing' seems deceptively simple comprising three sections on Foundation, Your Website, and Your Blog; plus a great section on Social Media. But don't let the simplicity and clarity of excellent writing and editing fool you — the book puts together the fundamentals in a powerful way starting with the 'Doctor Analogy' (you need to assess and work on the total 'patient').
Then there's the excellent formula of attending to SEO, UX, plus Conversions on your website (each have a chapter). Should your blogs convert visitors to prospects?  While most of us focus on using blogs for content marketing, Guido advises that you are building relationships on your blog … and this can and does lead to conversions. That's an important nuance and the book is filled with them — excellent for newbies, clients, and even experienced publishing teams. Don't miss the section on conversions on LinkedIn."
— Scott Frangos, Founder and Chief Optimizer for Webdirexion LLC, the digital marketing agency
"This is a must-read crash course for online marketing, especially if you are new to marketing. Author Joey Donovan Guido keeps your attention with illustrative stories and entertaining metaphors, while backing up his advice about SEO, user experience and conversion with concrete research. Even digitally-savvy practitioners like myself will find themselves making a list of critical things to improve upon."
— Drew Neisser, Founder & CEO of Renegade LLC, author, host of Renegade Thinkers Unite podcast