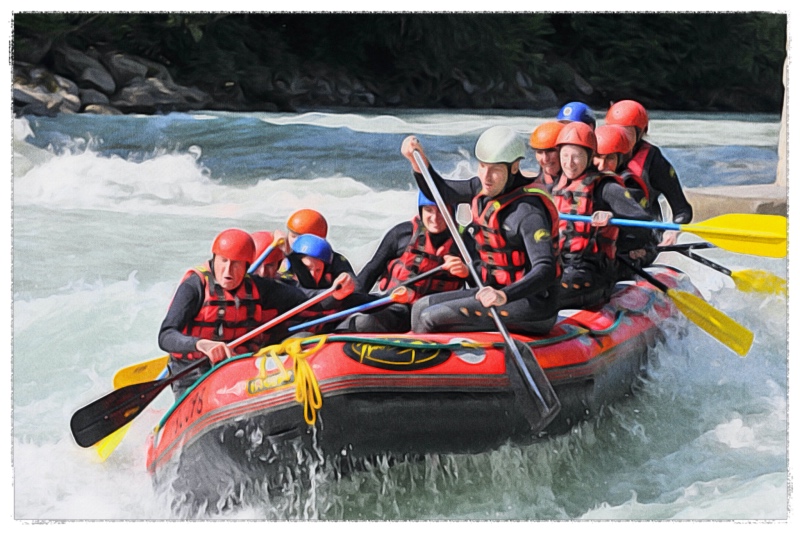 The following is an excerpt from my book, A Holistic Guide to Online Marketing …
Getting your website to appear at the top of search results can be compared to how a raft works. Let me explain …
Imagine that you're embarking on a whitewater rafting expedition. You and five fellow adventurers are ready to brave the rapids — and probably get soaking wet!
What would happen if you took your un-inflated raft out of your car and threw it in the water? It would sink, right?
Before you get into your raft, you have to pump it up to the optimal number of pounds per square inch (PSI). With every pump of air, your raft comes closer to its optimal PSI, which makes the raft more and more buoyant.
Half pumped, some parts would probably be above water and others below, but the raft would not yet be ready to bear any weight. Once you've attained the optimal PSI, the entire raft will sit on the surface of the water — even with six people in it!
Your website, metaphorically speaking, is similar to a raft. It needs to be "pumped up" before it can rise to the top. But instead of air being the catalyst to bring it to the surface, your SEO efforts help your website become more buoyant.
Every well-optimized web page and blog post is like a pump of air into that raft, assisting with your website's "buoyancy factor." The same is true for your social media efforts. Every optimized social platform, and every optimized post, is like a pump of air that improves the "PSI" of your website. As mentioned earlier, Google My Business is going to be the most influential channel for SEO value.
Want to learn more about SEO?
Check out A Holistic Guide to Online Marketing, or contact Cuppa SEO Web Design anytime to schedule a complimentary consultation to discuss.
Stay well!