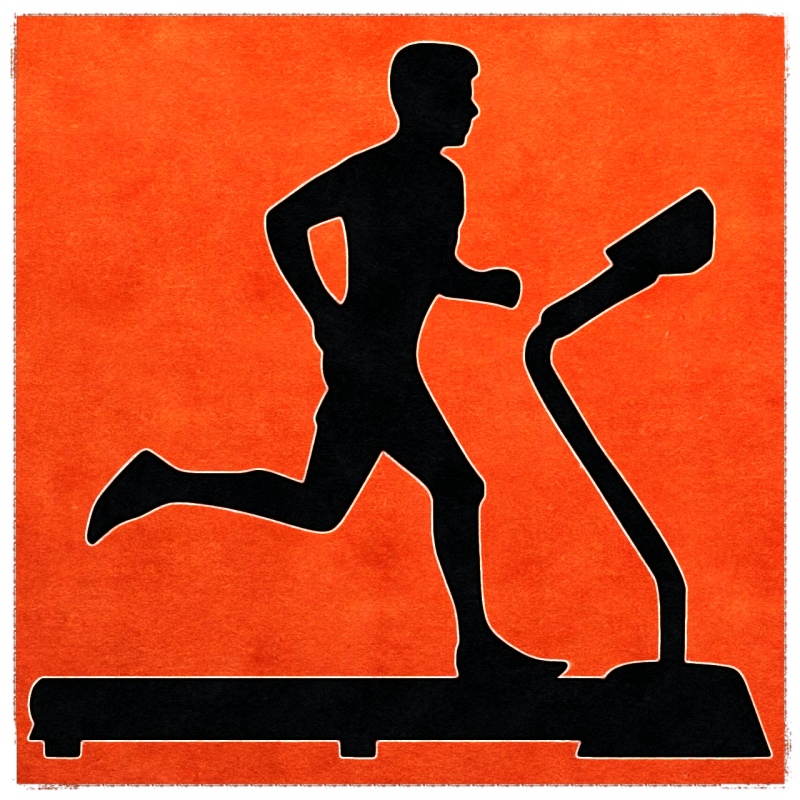 If you talk with 10 people who are respected marketing experts, they will all give you good advice on how to handle different aspects of your marketing initiatives. It's also very likely that their advice will be unsustainable — unless you have a team large enough to take care of the onslaught of work that is the marketing treadmill.
What is the Marketing Treadmill?
Exactly what it sounds like … never ending tasks, social posts, blog posts, outreach, videos, webinars, podcasts, Adwords, etc. — that never seems to end and is impossible to keep up with. And whether you have a marketing team, or you are doing it all solo, it's simply impossible to keep going at full speed day-after-day, on the marketing treadmill.
No matter how good someone's advice is, if it's not sustainable you only have a handful of choices:
Get help so it is sustainable
Choose another tactic that IS sustainable
Or keep running on the treadmill until you collapse — this last one is not a joke. If you keep pushing yourself eventually you will break down and be good to nobody …
Let's assume you don't have the budget to hire help right now. What's a small or medium sized business to do?
Choose sustainable initiatives that work for you long term. They include …
Improving the SEO on your website so you are getting found more easily. Yes, you'd expect to hear this advice from a web design firm that specializes in SEO — but it's true. One of our clients, Lighthouse Healing Massage Therapy, doesn't even blog, and yet they still acquire 4-8 NEW clients per month because of the SEO we've implemented into the site we built for them.
Get some citations using a tool like Bright Local. It's inexpensive, and doesn't take a lot of time to set up — and takes even less time to maintain (maybe 15 minutes a month after the initial setup). In case you're not familiar, citations are directory listings — which are backlinks to your website … and backlinks are good for SEO!
Blog: this is often a tough one, as businesses and team members often feel strapped for time. Just one blog post a week can do wonders for your SEO and your organic ranking in Google search. In my book, A Holistic Guide to Online Marketing, I detail how to make blogging part of your work week so it's more manageable and less stressful.
Be Visible: This one is going to look different for everyone depending on manny factors — so I will pose a question to you: what has been the most successful way of your being visible professionally? "Successful" being defined as — gaining something of value like customers, good relationships or referrals. Do you have some time each week to do some of that? HINT: this doesn't necessarily mean more social media, and it doesn't necessarily mean getting in front of hundreds of people. For me, successful ways of being visible include:

Keeping in touch/active with my professional relationships (Zooms, coffee, emails, etc.)
Speaking in public, online, and on podcasts
Commenting (when it's relevant) on social media, and posting on social media
These are just a few suggestions — and that's on purpose — as I want you to be able to succeed with them, not get stuck on the marketing treadmill sweating away the day …
Want more tips and insights from Cuppa SEO?