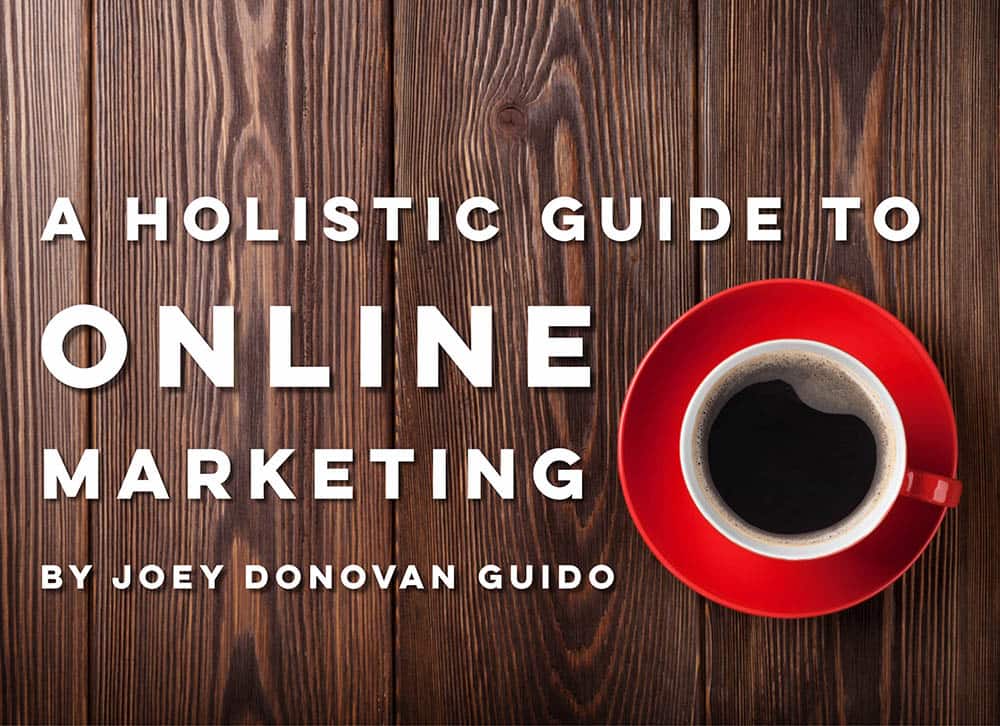 Free Book Chapter: What is SEO?
WHAT THE BOOK IS ABOUT
A Holistic Guide to Online Marketing (available now on Amazon) provides a global view of online marketing — looking at your website, blog and social media efforts as a whole. Part 1 of the book discusses three major disciplines — search engine optimization (SEO), user experience (UX) and conversion (CV) — and delivers a solid understanding of what each of these disciplines are, and why they're important. Parts 2, 3 and 4 dive into a practical approach on how to apply SEO, UX and CV into your website, blog and social media efforts, respectively.
FREE CHAPTER: WHAT IS SEO?
You can download your complimentary chapter now to learn about:
SEO (of course)

Keywords and keyword phrases

Relevant content and SEO

The "freshness factor"

Social media and SEO

The SEO pie
FILL OUT THE FORM BELOW FOR YOUR FREE CHAPTER
You'll also be notified once the entire book is available.