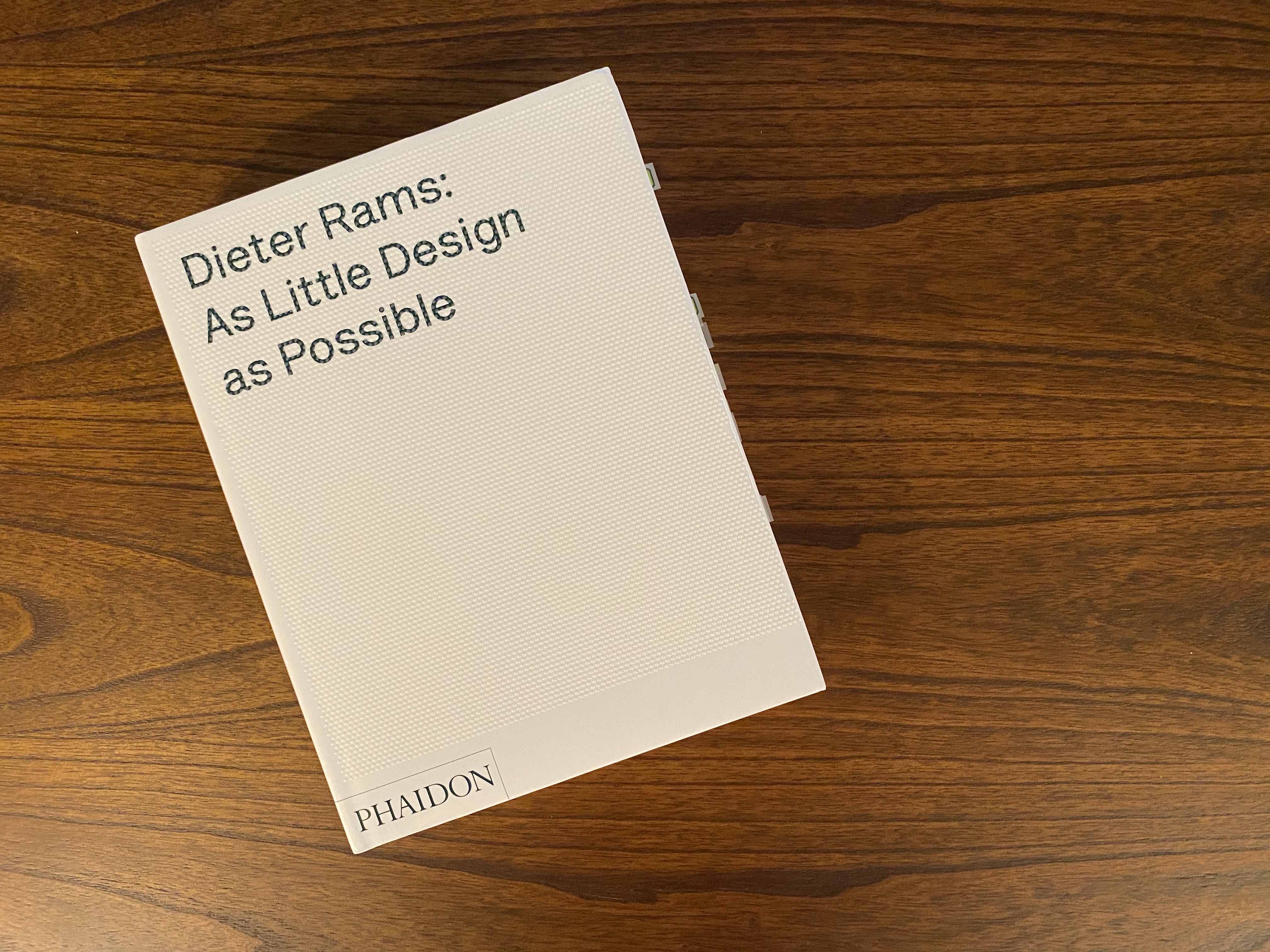 When it comes to web design, not to mention online marketing as a whole, the world would be a better place if this book, As Little Design as Possible, were required reading for every professional.
Written by Sophie Lovell, the book examines the design sense of a man named Dieter Rams, who ran the design team at Braun for nearly 50 years. And although he created real-world (what I like to call analog-world) products, the concepts Dieter follows work in any medium — even in 2020.
In a nutshell his philosophy is: "less but better."
When it comes to websites, less distraction, less movement, less confusion, less noise = less, but better design.
Maybe I should rephrase that as mindful design, as there's still design involved …
Sure, movement on a webpage may look cool to the developers on a web design team — but that doesn't mean it's best for the website visitor (in fact, it can be quite nauseating). When we look at the visitor — the potential client or customer — design moves away from what "looks cool," or what's on-trend, and becomes more difficult.
Why more difficult? Because it moves into the realm of what's the best way to design this for the USER so they have an outstanding user experience on a website, in turn making it more likely they will ENGAGE …
In other words, websites need to be designed so they are functional, easy to use — and look good, too.
In this case form follows function, as opposed to form following design sense that's not grounded in the user's experience.
Want more tips and insights from Cuppa SEO?