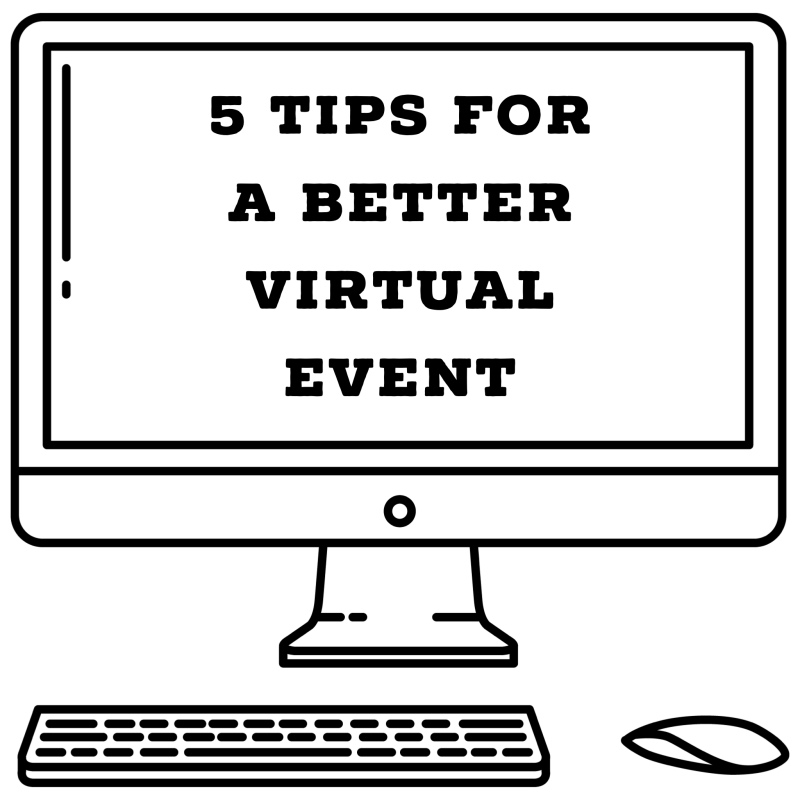 Those of us who are used to the trade show and conference circuit know our presentation backwards and forwards; we could put together booth displays in our sleep. That was great until 2020 had other plans. After several postponements, our regular events are finally happening, just virtually. Here's what you need to know about showing up virtually.  
1. Optimize Your Attendee Profile
Most virtual event platforms offer attendees the ability to create a profile. Be sure to fill yours out completely as soon as you are able. Add your professional headshot and customize your bio to express how excited you are to connect with your fellow attendees. Encourage them to get in touch! Are you a speaker or a panelist? This goes double for you!
2. Look for Virtual Attendee Networking Opportunities
After you've set up your attendee page on the conference website, poke around and see if there's a social component. Can you add people as friends? Message them? Schedule meetings? Do it! And start as soon as you're allowed to begin logging in. This increases the likelihood that your message will be one of the first things attendees see when they join the platform.
3. Virtual Presentation, Real Background 
We're not saying you should never use a fun virtual background, but it can be distracting. If you're speaking at a conference, especially on a panel, try to avoid it. Instead, make sure your real world background is uncluttered and attractive. Consider setting up a spot with some nice art behind you. It's also important to be cautious of how much personal information is in the shot. Does your office wall show your diploma? Maybe a framed baby needlepoint from a great aunt? Items like these can give away enough information to invite identity theft, especially during large virtual events.
4. Optimize Your Company Profile
Representing a company? Most platforms allow you to create a company profile, similar to the attendee profiles. Just as you would for your attendee profile, fill it out completely and as soon as you are able. You want to capture the interest of attendees pursuing the conference website before the event! Upload your logo and make sure it fits nicely into the thumbnail space, both on the profile and in the companies listing. If you have the opportunity to include a video, consider filming one specifically for the event to stand out from others who are simply uploading their most recent television commercial.  
5. Virtual Trade Show Booths 
Just like the company profile pages, make sure you optimize and customize! Next, if the conference website lets you chat with attendees, make sure someone is scheduled to staff that chat for the duration of the event. If this is not possible, it's best to clearly indicate "office hours" on your page and stick to them. Lastly, if the event you're working has any kind of game with a prize to encourage attendee participation, promote the game in your virtual booth. The more people who play, the more visitors and engagements you'll see.
Attending and working virtual events is never going to be the same as an in-person gathering but we hope these tips (some of them we learned the hard way) will help you make the most of your next virtual conference.