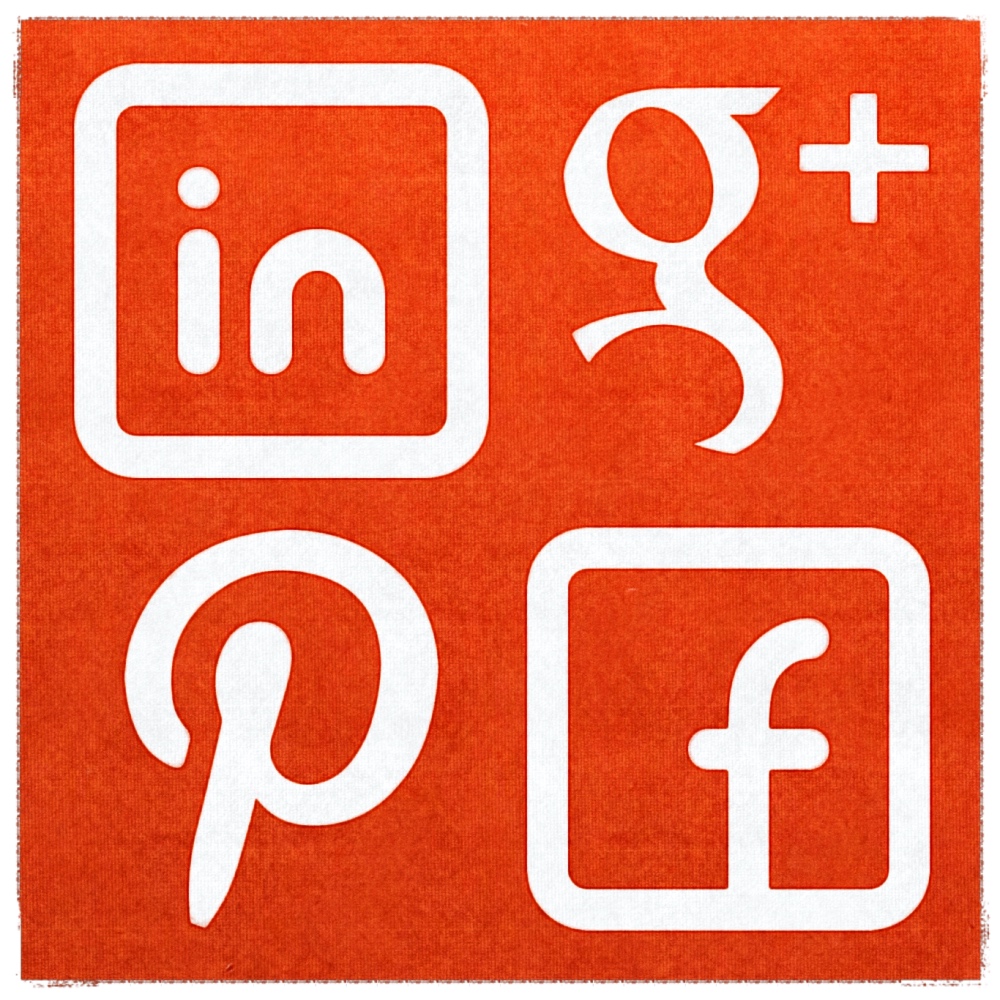 In many ways, the goal of social media conversion is very similar to website conversion — to have visitors take the next step you want them to take.
This next step can be to take a visitor to a specific web page or blog post (that pays off the social media post), or it could be something different like buying a product right on Facebook, or following a company page on LinkedIn.
At Cuppa SEO, we mostly use social to encourage (convert) people to read our blog. This helps build trust, and offers relevant info to people who need it. Of course, it gets more visitors on my website, and if they like what they've read, then can now check out the rest of the site, or read more blog posts.
That said, social media can also be used to convert someone to a product or service. Nothing wrong with that, just be sure you'reoffering value and solutionson social media — making it all about the reader. What you offer won't be for everybody, but if you strike a chord with those who do need what you offer, there's a better chance they'll click on your call-to-action.
Let's take a quick look at how conversion works with imagery, text links and buttons within your social media efforts.
Imagery
Have you ever clicked an image on social media, expecting to be lead to more info, only to be presented with a BIGGER version of the image? Me, too. And this is the worst conversion (not to mention) UX payoff you could ask for.
Sometimes this simply can't be helped. But, if your imagery is clickable AND leads to the content highlighted in your post, that's perfect! Here's an example from a LinkedIn post …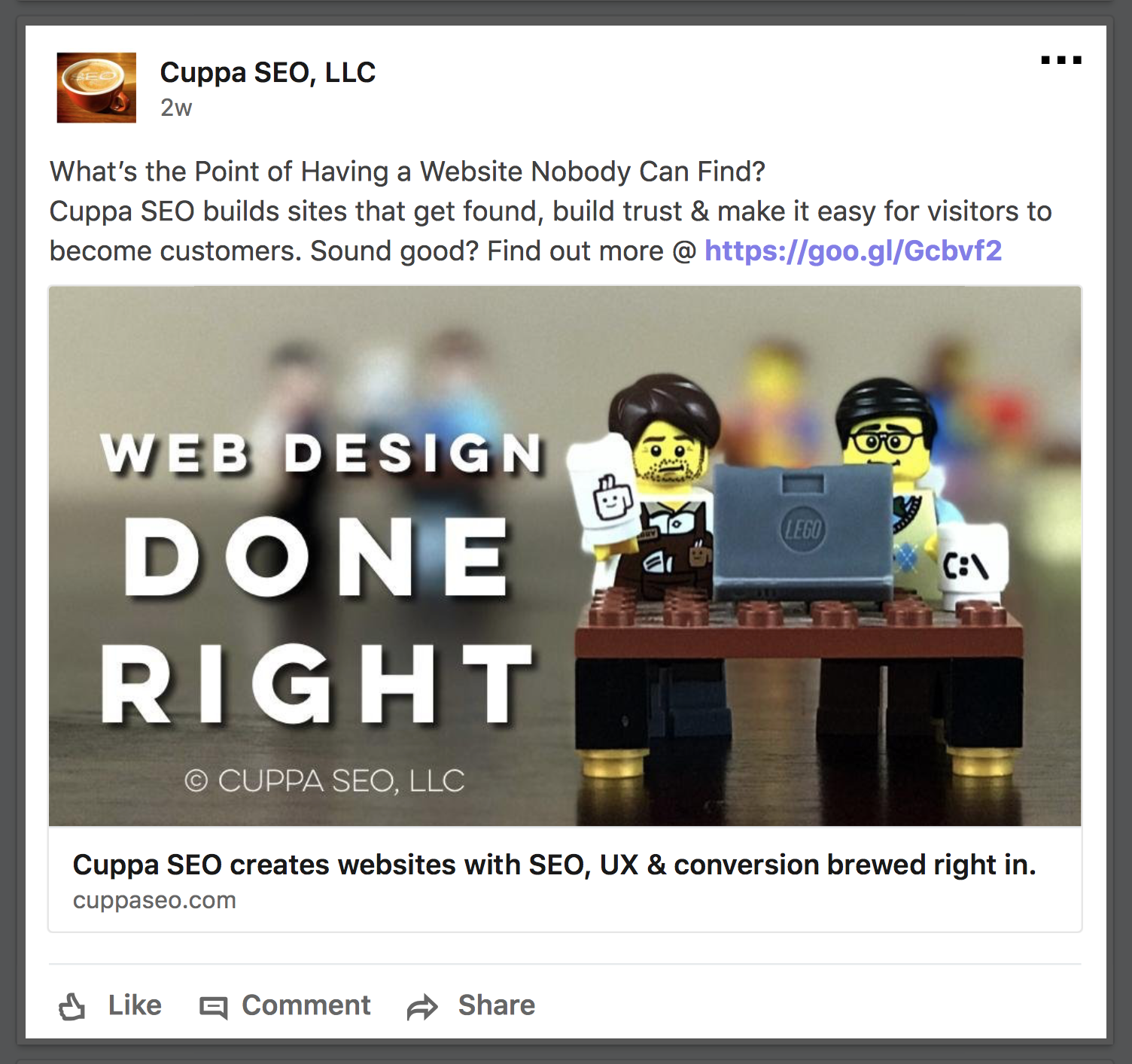 … the image you see here is pulled directly by LinkedIn into this post. In other words, the image lives on our Web Design web page, LinkedIn sees it, and automatically pulls it in. And if someone clicks on it, it takes them exactly where they expect to go (which, of course, is where we want them to go, too).
That said, it isn't always possible to do this because sometimes an image looks great on your website but renders badly on social. Or something looks great on social, but awful on your site. When this is the case, I typically defer to ensuring things look good on the site, and then simply choose/create a different image on social. When this is the case, you wind up with a LinkedIn image that doesn't link to anything (why LinkedIn doesn't allow us to embed a destination link into imagery, I do not know …)
The ins and outs of how to ensure your image leads to the actual homepage, subpage or blog post you're highlighting is discussed in step-by-step detail later in the book when we talk about how to actually applyconversion into your social media. For now, just know that the image in your social media post is a powerful way to convert.
Text Links
In the same LinkedIn example, you'll find a text link at the end of the copy (above the picture). As with our photo, this text link leads directly to our web design page.
Now, if the viewer is interested in our web design services, we've given them TWO ways to visit our web design page for more info. This is important because we can't predict the behavior of someone who sees our post. Some will click on the photo, some will click on the text link — but either way, we're meeting their expectations by leading them to where they expect to go. This is good for conversion and UX!
CTA Buttons
Some social media platforms allow you to include a button when you publish a post. On platforms like Facebook, this is typically associated with paid services like Boost Post. Google has toyed with allowing businesses to use buttons for free on their not-so-useful "Post" option in Google My Business (no, really, it kinds of stinks for a lot of reasons we won't go into here).
Here are the options Facebook offers when you boost a post …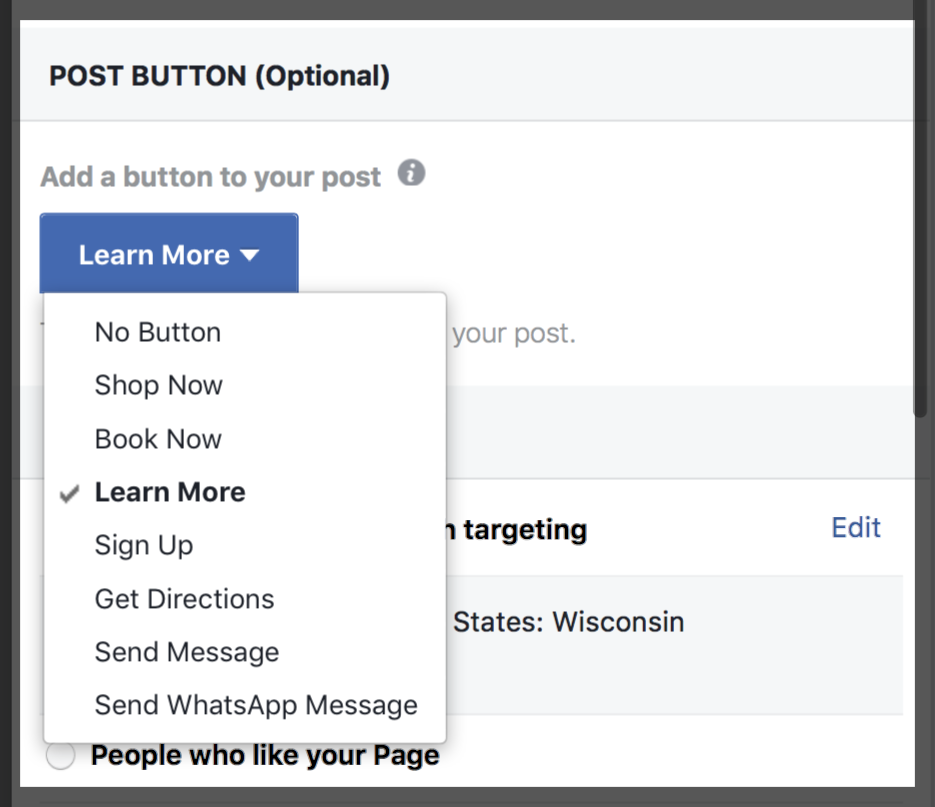 Buttons won't be right for every situation or organization, but they will be awesome for some — like if you are selling a product, like a book, on Facebook.
As with everything we're discussing here, you've got to think it through to ensure you're honoring the person who's viewing your post. And if a button makes you say, "ewww," it will probably make others say it too (hey, that rhymes), which means you need to get rid of it!
Want more tips and insights from Cuppa SEO?