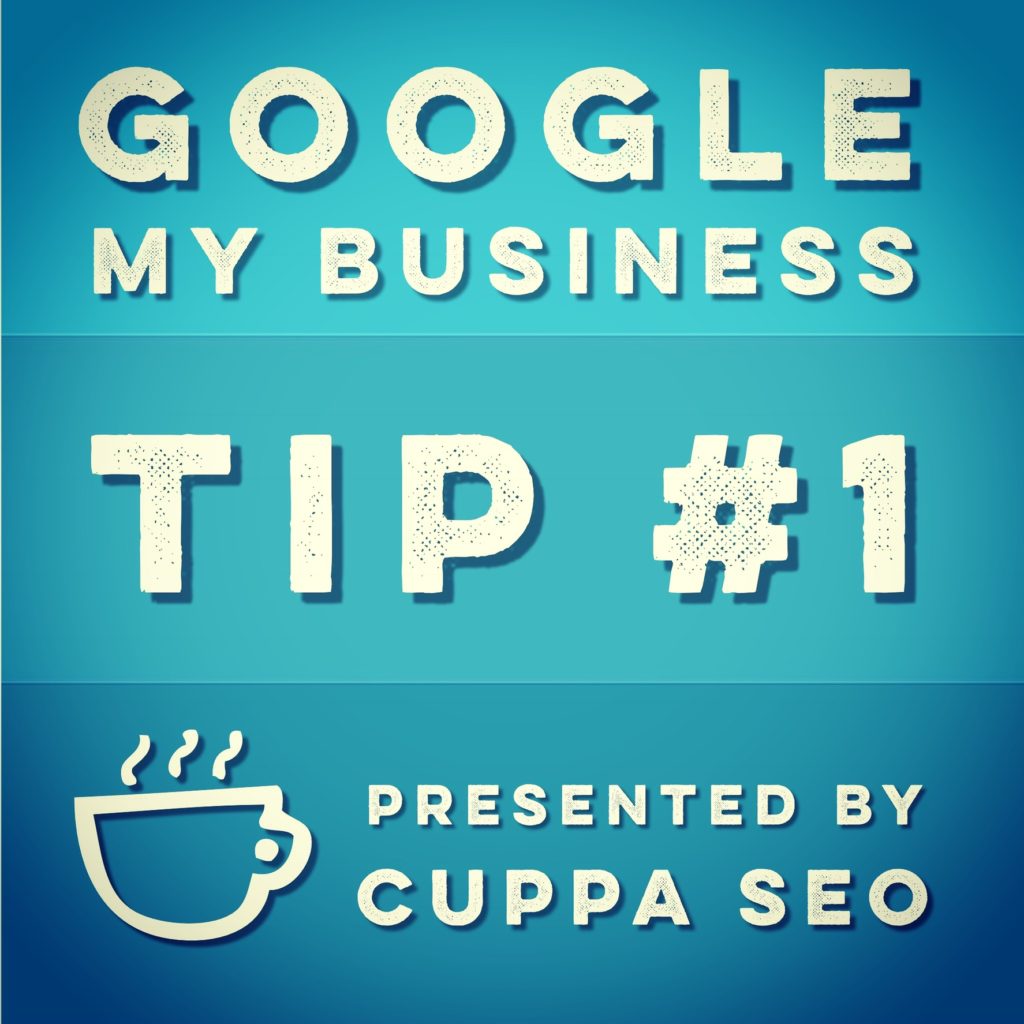 In our Google My Business Tips series, we'll be dissecting your Google My Business (GMB) listing to identify key areas you need to address in order to ensure your GMB page is fully optimized.
Why You Should Care
If you're a local or regional business, Google My Business can play a huge role in attracting customers. Just like you have to optimize your website to be found, you also need to optimize your GMB page to be found, as well.
Essentially, the better optimized your Google My Business listing is, the better chance it has of ranking toward the top of Google's results.
To give you an example of what I mean, here is a GMB search result for one of Cuppa SEO's main keywords …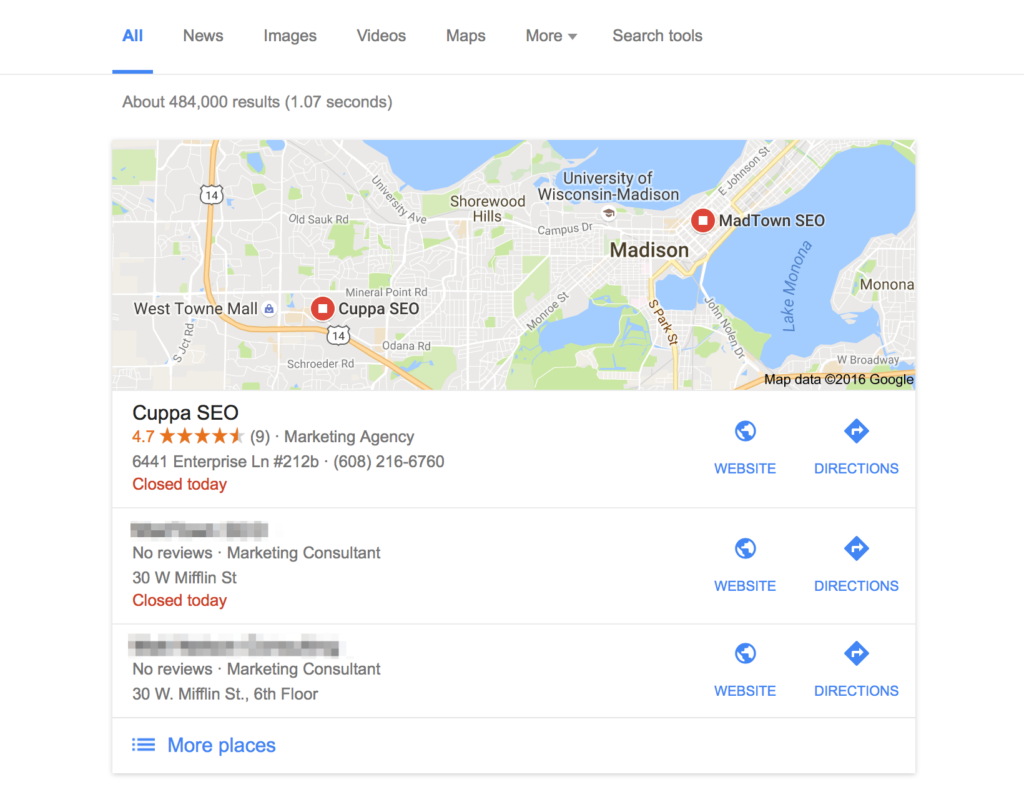 As you can see, Cuppa SEO ranks #1 in this Google My Business search result.
To rank this high, you've got to have a well-optimized GMB page, as well as a website with SEO brewed into every nook and cranny. You also need an optimized social media presence, as well.
It All Starts with an SEO Keyword Report
But before you can optimize anything, you'll need what we call a Keyword Report — which is a list of optimal keywords that are relevant to your business.
Making the report is tricky, as there are many factors and contingencies that need to be considered — including the region(s) you're doing business in, keyword relevance, keyword competition levels, keyword analytics tools, mid- and long-term business goals, and more. In order to make a usable report, you'll have to invest some time to gain an understanding of each of these factors so your report is well-researched and accurate.
If you don't have the time, or the inclination, to create your own keyword report, Cuppa SEO can create one for you.
At the very least, you'll have to create what I call a "common sense keyword report." This entails making a list of keywords you think (or know) people use when searching for what you do. You can also ask trusted colleagues and customers what keyword phrases they would use to find someone who does what you do. Will these be the best keyword phrases available? There's a good chance they won't be. But a common sense list is better than no list at all.
In part 2 of this series, we'll look at how to use a keyword report to optimize your Google My Business "About" section.
Need help with your Google My Business listing now?
Contact Cuppa SEO to set up a complimentary consultation, very possibly over a cup of coffee!
Other installments in the series:
Google My Business Tip #2: Optimizing Your About Section