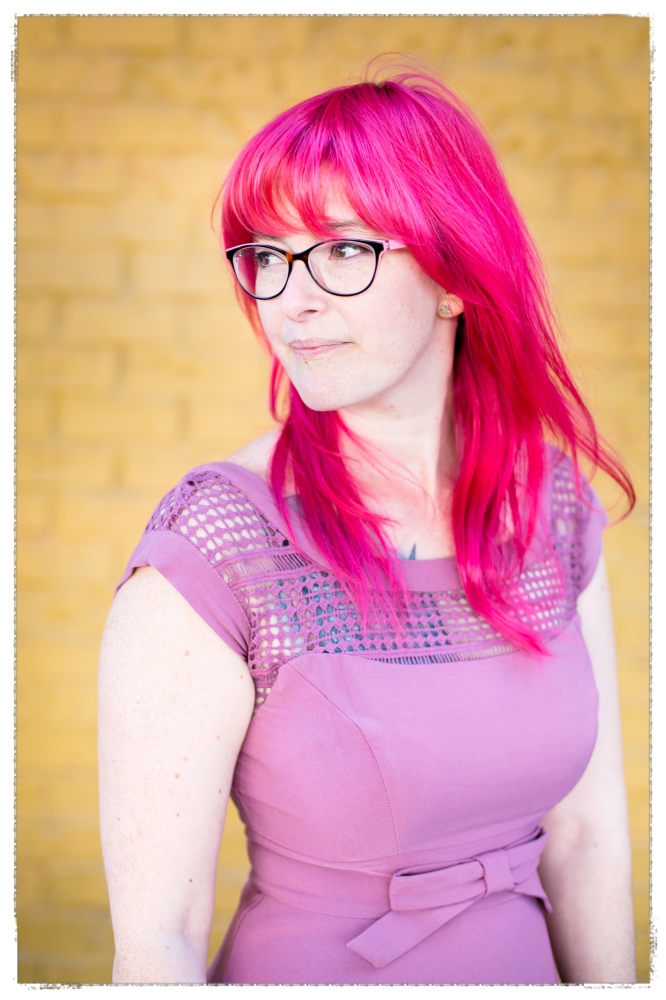 In this installment of our Small Business Spotlight series, we'll be highlighting Amanda Weedmark, an artist and small business owner I originally came across on Instagram. I was instantly struck by Amanda's design sensibility, and ability to create compelling art that is admittedly retro in style. Amanda creates products like notebooks, stickers, patches, and cool coffee mugs (one of which is on its way to me as a Christmas gift from my wife … yes, she knows I know about it), and she's a perfect fit for our spotlight series.
In case you're not familiar, our spotlight series always highlights an amazing small business that stands out from the crowd for their excellent service, products — and all-around awesomeness.
Let's find out a little more about Amanda …
1. Who Are You?
I'm a West Coast girl with a love for design, travel, and our natural world. I run a small business outside of my 4-day a week in-house design position selling my designs on stickers, patches, buttons, & stationery.
2. What Do You Do?
My background is in print & promotional design which I have over 15 years experience doing. 3 years ago I started my small business working for myself, experimenting, and having fun. It's been amazing to experience building something of my own from the ground up. You can find my goods all over North America in small brick and mortar shops and online through my own shop. You might even recognize some of my designs on wood stickers if you're browsing REI and MEC.
3. Why Do You Love Doing It?
Art, design, and entrepreneurship is something I've always been drawn to. There's something pretty awesome about taking an idea, or something you can only see in your minds' eye, and bringing it to life. Then being able to see it take on a life of its own with people who are interacting with it or sharing it. The best is when I can apply my design skills to the greater good; Bringing awareness to an important issue or working with companies that are making positive impacts.
4. How Does it Help People?
The work I do with clients or at my in-house position is more functional and communicative than the work I do for myself. There's a problem to solve and I solve those problems visually for a specific purpose or end result. That's design at its root. However, the work I do for myself doesn't have a big end goal and is more expressive which allows people to showcase their personalities and hobbies in a really fun way.
5. How do you find inspiration for the art you create?
A lot of it is influenced by the things I've experienced growing up on the Pacific Northwest and things I love doing in my down time; Road trips, exploring, hiking, travel, nature, animals, weather.
Nostalgia is a big influencer too. Bringing back the simplicity of the "good ole days" (before cell phones and internet) is something I think many of us seek to get back to, to a certain degree. I know I do! So I tend to look to the past to find sparks of inspiration, textures, techniques that I can bring into my designs.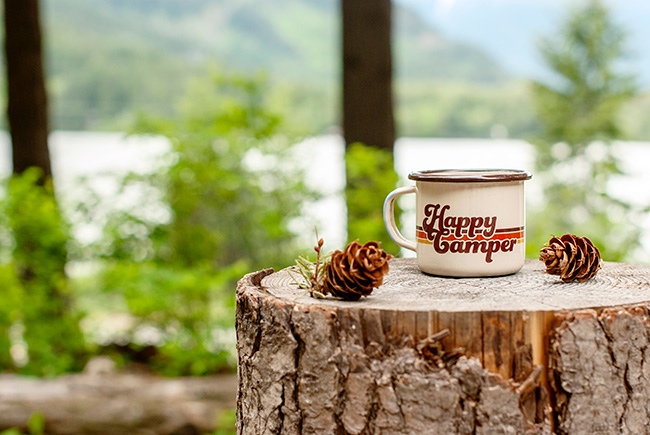 6. There seems to be a 1970's influence to a lot of your creations — how did that come to be?
I was born in the 80's so I always find it amusing I'm drawn to eras that I couldn't have possibly experienced myself. But I think it's because my parents grew up with those influences so that naturally exposed me to a lot of older design. They also used what they had until it couldn't be fixed anymore so we had a lot of things that were "classics."
I remember they had a Zenith floor (CRT) TV which I believe they purchased shortly before I was born. We watched that thing into our teens. We were always getting frustrated with the random static, changing channels by hand, and having to replace the tube all the time. It finally died for good and became a decoration for awhile before finally being laid to rest sometime in mid-2000. Talk about longevity!
But that's what great design (& craftsmanship) is! It sticks around. It's timeless. It also has incredible style. The 60's and 70's seems to speak to me the most because I feel they were the most expressive and stylish. They were either whimsical and playful, or grounded and simple. Both really seem to pair nicely with some of the outdoor/nature/travel themes I work with.
7. Any plans for a special coffee-centric art anytime soon?
I have one coffee design but it's pretty specific to drinking coffee around a campfire and a mug that can be used for coffee. But, also related to camping. So it might be time to expand on that to include a broader range of coffee-centric designs.
Visit Amanda's website to learn more about her and check out her current product selection.
Want more tips and insights from Cuppa SEO?