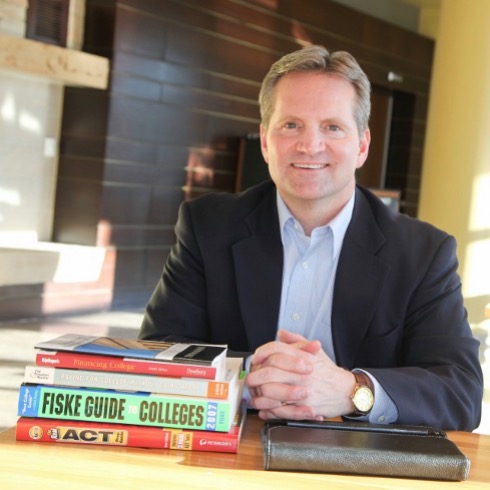 In this installment of our spotlight series, let's get to know a little more about Tom Kleese, owner of OnCampus College Planning.
I knew Tom for many years before he became a Cuppa SEO client, and I can tell you from first-hand experience that one of his primary goals in life is to help others. What he does for students and their families is truly transformative, as it can have a positive influence on a student's life that reaches far beyond his or her school years.
WHO ARE YOU?
I'm the chief college planner and test prep coach for OnCampus College Planning, a company I started in 2008. 
WHAT DO YOU DO?
I help families navigate the complex journey from high school to college by guiding them through a customized college search process I created called "Building the University of You." I also provide application guidance and help students increase their ACT and SAT test scores.
 
WHY DO YOU LOVE DOING IT?
Each student has strengths and potential. Helping them leverage those strengths to reach their full potential is a privilege (and it keeps me young at heart).
 
HOW DOES IT HELP PEOPLE?
College is expensive and college admissions is highly competitive. The work I do increases the chances that a young adult will find and be accepted at her top colleges, but it also provides assurance and peace of mind to the family that she is headed to the best possible college for her needs, and that the process will not only be done well but will also be engaging and even fun.
Want to learn more?
Visit OnCampusCollegePlanning.com for more info about how Tom can help your soon-to-be college student, and your entire family, with the college planning process. Or, just contact Tom directly to start a conversation — you'll be glad you did!