If you're a blogger who likes to write more than one blog post at a time, or if you find yourself getting a few weeks ahead on your blog, this is when scheduling your blog posts comes into play.
Scheduling allows you to completely prepare a post so it's ready to go — but it won't publish until the designated time. Let's take a quick look at how to do this …
Once you're logged into WordPress, and you've started working on a new blog post, you'll find the scheduling option under the Publishing tab on the right-hand side. If the tab isn't already expanded, click on the arrow in the upper right corner. You should then see the following: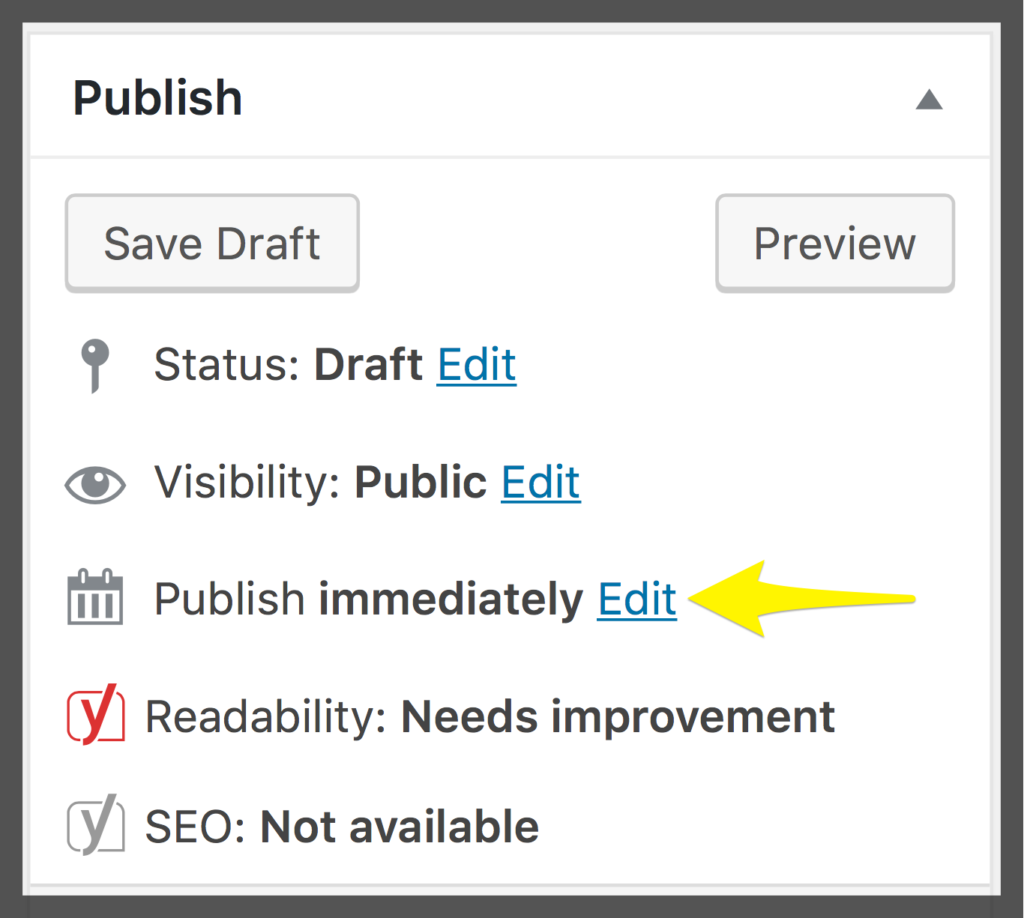 By default, your blog post is set to publish immediately. But if you click on the edit button, you have full control of when the post will actually go live: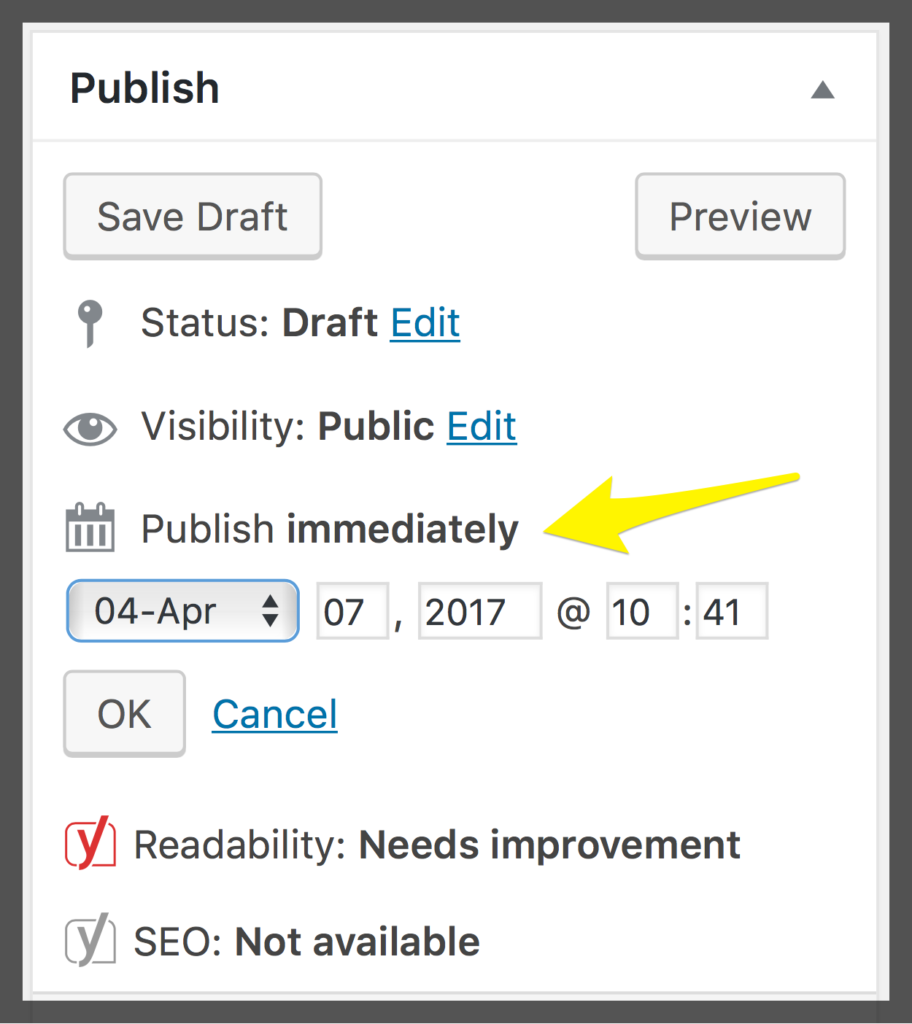 Once you're done, be sure to click the "OK" button, and then click on the "Schedule" button to complete the process. When the day and time you scheduled arrives, your post will publish immediately!
Once it's published, be sure to share your latest content on social media!
I hope this blogging 101 tip helps you brew a better blog!