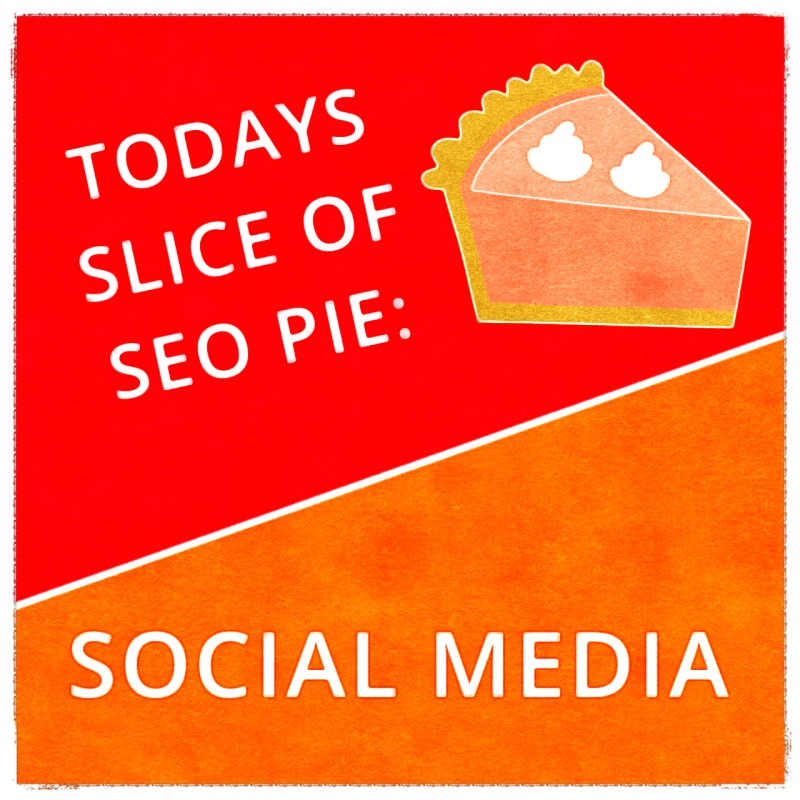 Welcome to part 3 of our SEO Pie series.
In part 1, we talked about our first slice of the SEO Pie — keywords, and in part 2 we talked about content.
And in this third, and final, installment of the series, we're serving up a slice of social media …
The Third Piece of the Pie
Your social media efforts round out the SEO pie. Just as with your website and blog, you'll want to optimize each and every social media post you publish. This means you'll want to incorporate relevant keywords into each post.
It's important to note that platforms such as Facebook, LinkedIn and Twitter can help with business growth and relationship development, but it's Google Business that holds the lion's share of SEO value in the world of social media.
In other words, consistently publishing posts through your Google Business listing can play a significant role in boosting your overall online authority. Google has made itself extremely self-important in the social media world. Like it or not, Google Business is an extremely critical platform in the SEO equation. My advice: Use it to your advantage.
Holistic Side Note: When it comes to posting on social, long-form, or short-form posts are both OK. That said, social media platforms like it when people stick around, so a good tip is to make it less obvious when you're sharing a link to drive a viewer elsewhere.
Essentially, test out placing your text link in the first comment after publishing a social media post. This can GREATLY increase the amount of views. Why? Because social media platforms don't like it when people leave to go somewhere else (like your website or blog). So, when they see a text link in your main message, there's a good chance your post will be presented to less people. Placing your link in the "first comment below" your post is a loophole or sorts that still currently works … for now … although I've seen its efficacy weaning.
SEO Pie Recap
Addressing all parts of the SEO pie helps Google identify what you do, so when an individual searches for your services or products, you'll more likely show up closer to the top in natural search results as Cuppa SEO does in the following example. The better optimized your website, blog and social media efforts, the better chance you have of ranking high in these search results, which look like this …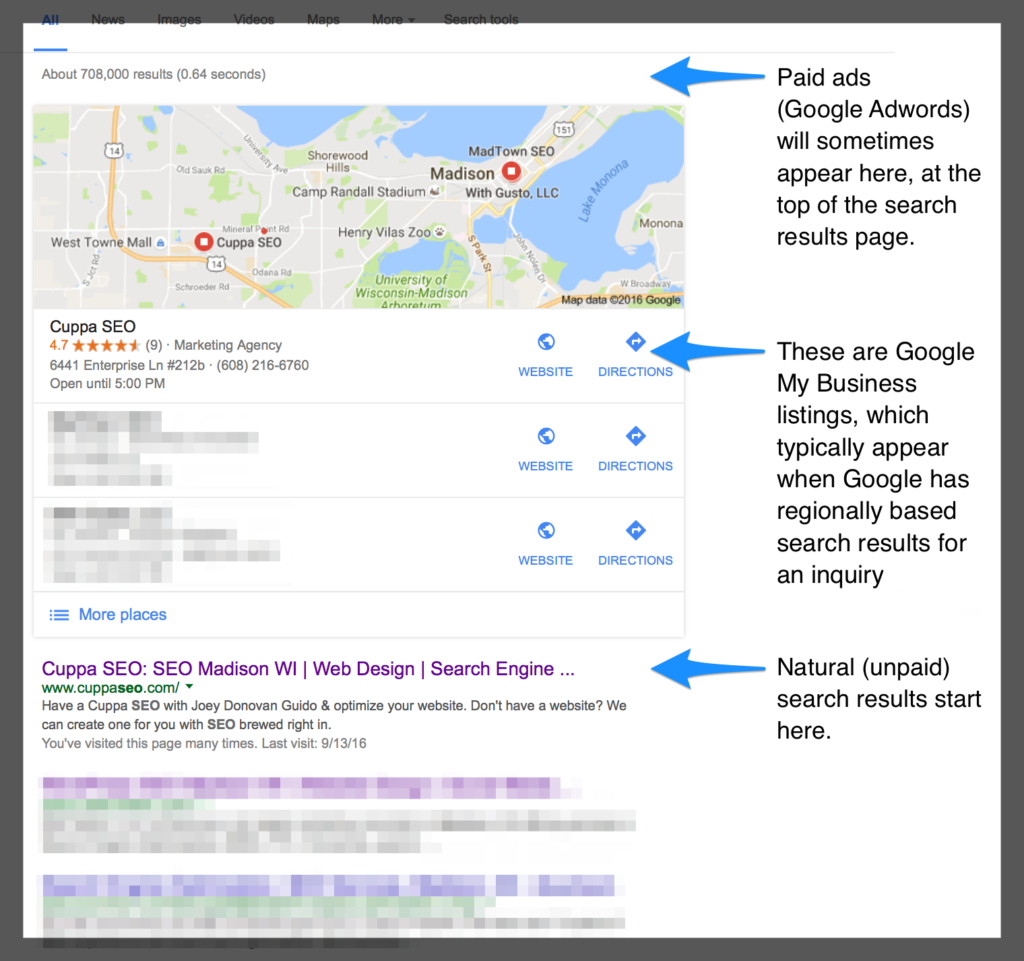 Thanks for visiting, and I hope you enjoyed your SEO Pie!
Want more tips and insights from Cuppa SEO?