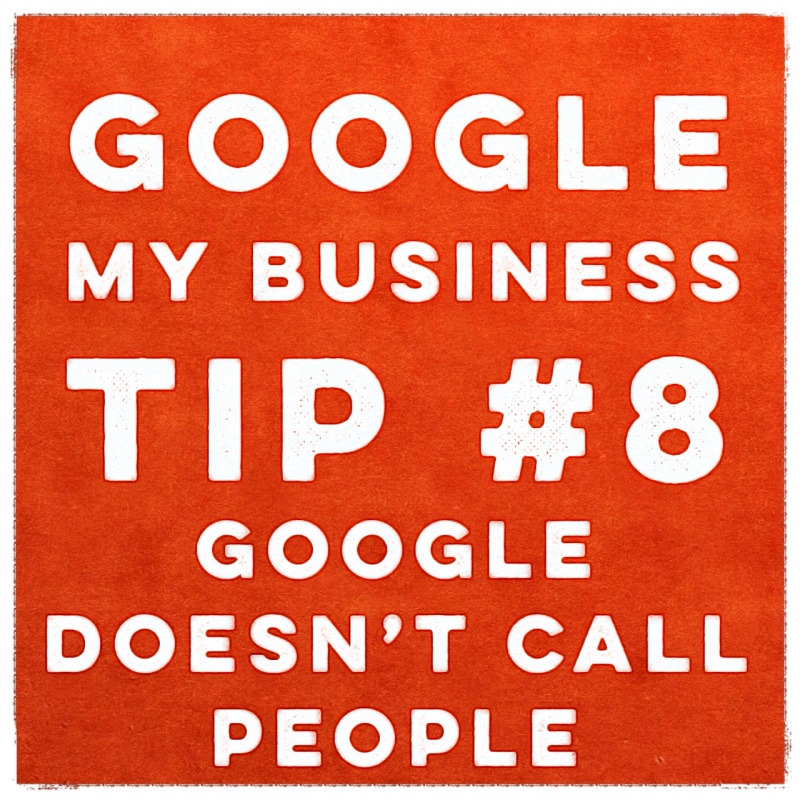 Have you ever received a phone call alerting you that your Google My Business listing needed attention?
I get them all the time, an other than the call being a mild annoyance, they worry me because they are a scam that preys on small business owners …
The caller, or should I say pre-recorded message, typically states that he or she is calling from Google, or a company working with Google, and there's something wrong with your Google My Business listing.
What's being served up us a baloney sandwich — and should be ignored (or even better, the number should be blocked).
Why?
Because Google doesn't call people about their Google My Business listings — EVER! They just don't.
Sure, your Google My Business listing is something that should be kept current — and well optimized — so it helps you get found more easily in local search queries. But the people who are calling you should not be given access, on any level, to your listing.
Here are some additional insights on how to optimize your Google My Business listing yourself.
And if you'd like in-depth, step-by-step instructions on how to optimize your listing, you can check out my book, A Holistic Guide to Online Marketing, where there are two whole chapters about it!
Want more tips and insights from Cuppa SEO?