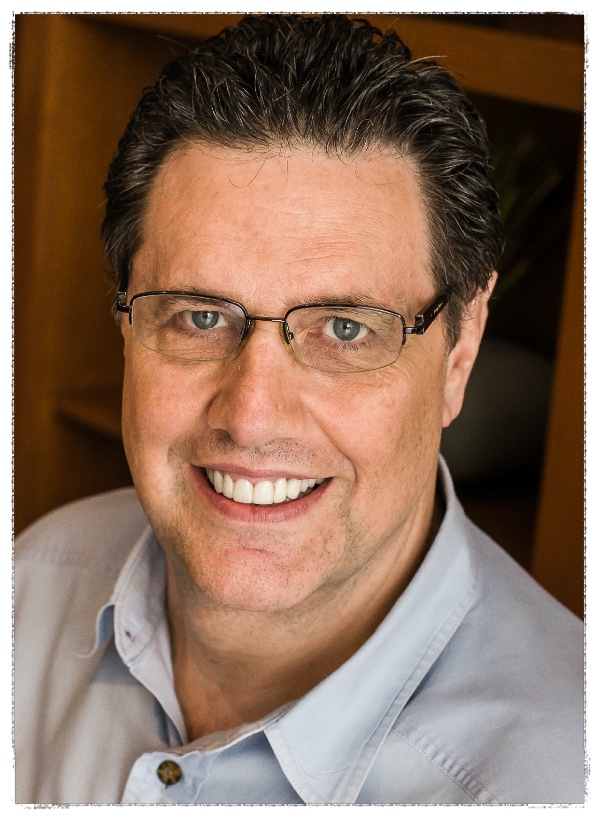 In this installment of our Small Business Spotlight series we'll be highlighting Tom Antion, ex-professional comedian, the voice (and laughs) behind the Screw the Commute podcast, professional speaker and a marketing expert.
I was lucky enough to be a guest on one of Tom's recent podcasts (episode 434), and I enjoyed his humor and insights so much that I convinced him to be interviewed for our spotlight series.
In case you're not familiar, our spotlight series always highlights amazing artists, small businesses and individuals that stand out from the crowd for their all-around awesomeness.
So, let's get to know more about Tom and what he does …
1. Who Are You?
I'm just your every day multimillionaire guy next door who has never had a job. Don't think I was born with a silver spoon. My dad taught me a serious work ethic and I feel my success is attributed to that work ethic combined with a massive customer service ethic.
I went to college on a football scholarship and by the time I graduated, and starting with nothing, I owned 5 apartment buildings and a hotel. Since then, I've been a freelance charter pilot, owned a nightclub where I was in gunfights and had bikers trying to kill me, owned a Practical Joke company like Candid Camera, and traveled the world as a professional speaker with 3000 paid events under my belt.
A Hollywood documentary is being done about my life (I thought you had to be dead to have a documentary about your life, but apparently not hahaha) called "The American Entrepreneur" premiering summer 2021. You can see the trailer here.
All this might sound boastful, but I want to send the message that if you're not in the car everyday making someone else rich, you'll have time to enjoy two or three lives instead of one. Hence, the name of my podcast is …."Screw the Commute."
2. What Do You Do?
I've been selling on the commercial Internet since there was a commercial Internet circa 1994. I didn't make a nickel for the first two years until I got good training from the 31-year-old "grandfather" of Internet marketing Corey Rudl. Four years later I was an Internet multimillionaire.
What I'd like to mention here is another thing my dad taught me and that was to strive for excellence in everything you do. When you do that, people will notice and want to learn what you know. In this case I was striving for excellence in Internet marketing just to sell my own products and services. I got so good at it that people noticed and wanted me to teach them what I knew. So, I sell my own products and services and also teach others to do so.
From this came the longest running, most unique and most successful mentor program in the field of Internet and digital marketing, a unique Retreat Center where people come in from all over the world to study Internet marketing in the lap of luxury, and the only licensed, dedicated Internet marketing distance learning school in the USA (probably the world).
3. Why Do You Love Doing It?
All I saw from my dad my entire life was entrepreneurship and high achievement. My dad actually put the first electric lightbulb in Carnegie Pennsylvania and by 13 years old he had an electrical contracting firm.
I get so excited to see successful businesspeople and I get especially excited when I had a big part in their success.
Case in point: Young Ilya Pozin was a Russian immigrant working at Comp USA in Rockville, Maryland circa1997. He was a 17-year-old high school kid. As I was in there shopping, I noticed just about all the computer related questions were being referred to him. I asked him my question and he answered it perfectly without even pausing to think about it. I could see he was someone special.
I slipped him a note that said, "Call me for a job. I'll pay you double what they're paying you here." He called and started working with me. At the time he was on a path to just get a corporate job like his immigrant parents had done. I taught him how to start his own business. He worked with me for a few years and then it was time to spread his wings. He just sold his third startup pluto.tv to Viacom for $340 Million. I told him next time I see him, he's buying dinner hahaha.
So, I ask you, "Who couldn't love being part of success stories like that?"
4. How Does it Help People?
I'm somewhat in the life changing business . . . at least in the financial life changing business.
I was doing a fundraiser not too long ago in Philadelphia and a lady came up to me in tears . . . actually I would characterize it as "blubbering." I said, "What's wrong?" When she could halfway talk, she said she heard me speak ten years earlier and she and her husband were laid off and were going to lose their home. She told me because of my speech she started an online business which saved their home and turned their entire life around.
What I teach gives people options to have a better and more secure life.
5. What caused you to transition from professional comedian to internet marketing guru and podcaster?
I'm always moving forward. The entertainment company and professional comedy came from a needed respite from the nasty nightclub world. As the comedy career took off, I was thinking there must be something bigger out there for me than just doing parties. That something bigger was professional speaking.
Pro Speaking
Pro speaking let me combine my business experience and my entertainment skills for much bigger money than simply entertaining. Part of being a professional speaker is selling your products at the back of the room. Prior to the Internet it was hard enough to sell your products across the street, let alone around the world from your desktop.
Arrival of the Commercial Internet
When I saw the commercial Internet emerge, I know that was my ticket to selling my information products on a much wider basis. I was basically learning the Internet just to sell my own stuff. As mentioned earlier, I got so good at it that people started begging me to teach them.
Podcasting
I pooh-poohed podcasting for a long time. People just wanted to hear themselves talk and nobody was making any money from it. Then a couple years ago new cars started being able to play podcasts from their dashboards. Podcast listenership exceeded XM Radio and podcasts were free. Also, in home devices like Amazon's Echo and Google Assistant started selling hundreds of millions of units all capable of playing podcasts.
Then I saw people really start making money and that's when I jumped in. The name "Screw the Commute" was a no brainer as I guess I'm pretty unique and qualified to do such a podcast since I've never had a job.  As I'm writing this, I just completed 437 episodes.
On Mondays I do a training session on something that's either made me or saved me a ton of money and on Wednesdays and Fridays I Interview other great entrepreneurs like you.
6. Who is your favorite comedian, and why?
Two brothers Brian and Dennis Regan. They are just extremely skilled in mixing physical expression and everyday observations and occurrences that have me buckled over laughing.
Thank you, Tom, for taking the time to answer our spotlight questions.
If you'd like to learn more about Tom and his offerings, feel free to check out any of the following links: