In this installment of our Small Business Spotlight series we'll be highlighting Matt Brueggeman and his company's wonderful electric mopeds.
I've known Matt for many years, and his dedication to creating transportation solutions that are good for the environment (and one's wallet) has always inspired me, which is why I asked him to be part of our spotlight series (obviously he accepted). Flux Mopeds is nestled right in my back yard in Madison, WI, on S. Park Street, so if you're local you can check out these cool mopeds up close and personal.
In case you're not familiar, our spotlight series always highlights amazing artists, small businesses and individuals that stand out from the crowd for their all-around awesomeness.
So, let's get to know more about Matt and Flux Mopeds.
1. Tell us a little bit about yourself and Flux Mopeds …
Flux Mopeds produces small electric vehicles for short distance transportation. Our flagship is the Flux EM1, an electric moped that tops out at 38mph and gets up to 50 miles per charge. We believe that it doesn't make sense to drive a 4,000 pound vehicle a mile to get a quart of milk. There is a better way. The Flux EM1 is Your Local Ride.
I am a driven and persistent entrepreneur who believes small electric vehicles not only make sense for short distance transportation but are critical to the economic and environmental sustainability of local communities.
2. Why do you love doing this?
I love working on Flux because I truly believe it's the right thing to do.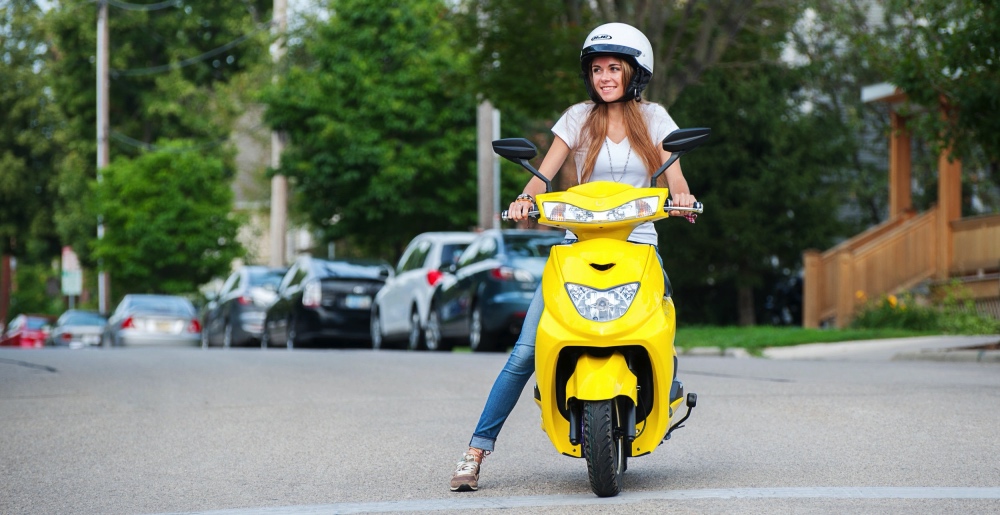 3. How Does it Help People?
People deal with stupid problems related to driving cars short distances every day (parking, congestion, excessive cost, wasted time, etc). It doesn't have to be this way. Driving a car for errands is a chore but riding the Flux EM1 turns an everyday errand into an exciting adventure.
4. How did you find inspiration for the mopeds you create?
Flux's co-founder, Alex Meyer, came to visit me during the 2008 Olympics when I was living in Beijing. After 2 weeks of seeing all of the small electric vehicles on the road, we sat on my couch and decided that there was real possibility in small electric vehicles in the US and we should explore it.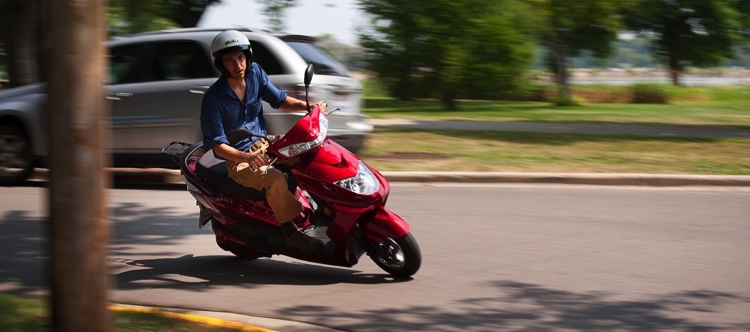 5. Have you ever had a coffee-centric moped design? Something like the Flux Espresso
Haha, no we haven't. BUT, riding Your Local Ride to the local coffee shop is a time honored tradition. So much so in fact that we plan to add a coffee holder some time in the future.
If you'd like to get in touch with Matt, or learn more about Flux Mopeds, feel free to visit any of the following links: