In this installment of our Small Business Spotlight series, we'll be highlighting Bill Black, the owner of Huckster Truck, an online store that sells Field Notes notebooks, pencils, and "maybe some other stuff."
I met Bill in a couple of the Facebook groups I belong to and eventually found out about Huckster Truck. In addition to his being a really nice guy, with an awesome online shop, I thought it was especially important to start highlighting businesses like Bills because of the pandemic.
On the one hand, Cuppa SEO wants to do its part to support small businesses (both clients and non-clients) during social distancing and the dilemma of COVID-19 . On the other hand, I believe (based on first-hand experience) that partaking in some old-school journaling — in a beautiful Field Notes notebook, along with a nice pencil (like a Blackwing) — can really help us cope with this unprecedented situation.
That said, in case you're not familiar, our spotlight series always highlights an amazing small business that stands out from the crowd for their excellent service, products — and all-around awesomeness.
Let's find out a little more about Bill and Huckster Truck …
1. Who Are You?
I'm just a regular guy that has always had an entrepreneurial passion. I've created and operated several small businesses over the years including an aircraft cleaning service, a tanning salon, a couple of restaurants, an IT company, a business consulting firm and Huckster Truck, selling little notebooks. When I'm not working, I enjoy relaxing with my dogs, an 8 year old boxer and a 1 year old terrier/tyrannosaurs mix, as well as spending time with family and friends.
2. What Do You Do?
At Huckster Truck, we try to create a unique buying experience for everyone that enjoys collecting notebooks, pencils and the other "office style" ephemera that clutters our lives and gives us joy. In the WWII pre-war years, my grandfather, father and uncle ran a Huckster Truck route though northern Kentucky. The Huckster Truck brand was born from their legacy.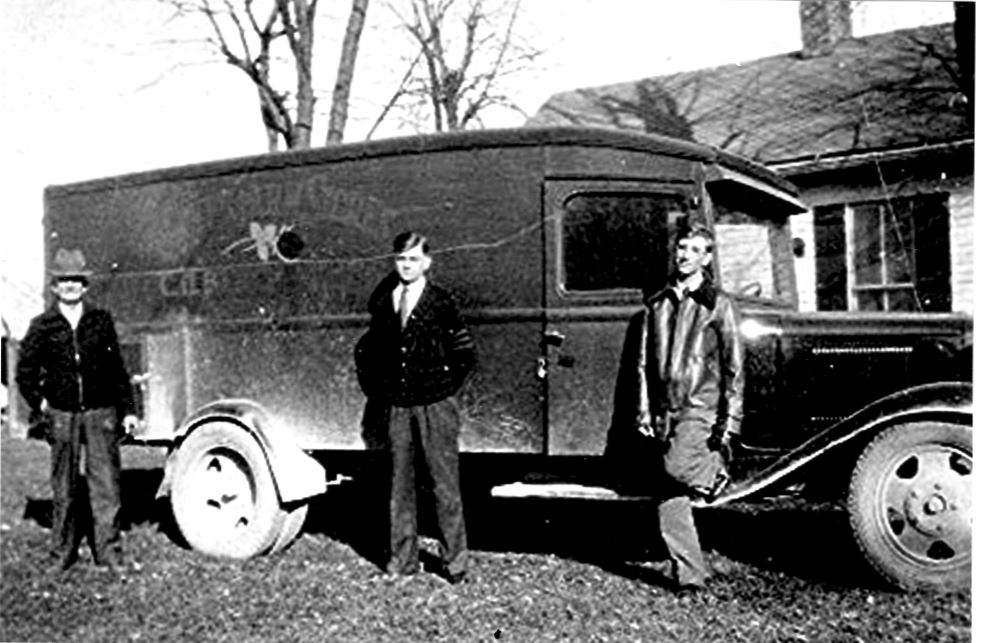 3. Why Do You Love Doing It?
It's fun to imagine the little surprise when someone opens a Huckster Truck package. Just throwing in what you ordered is not enough for me, I have to fill the package with extras as a surprise. I've heard that being surprised causes us to freeze for 1/25th of a second and our emotions intensify up to 400%. If we can bring an intense feeling of happiness or joy for 1/25th of a second to someone, I call that success.
4. How Does it Help People?
A Huckster Truck package is designed to momentarily bring you back to a simpler time and give you a moment of curiosity and happiness as you explore the package.
5. What is it about items like pencils and notebooks that "lead" you to open your own store?
I found that my own passion for collecting these items could yield a lot of fun when I have the chance to share it with others. The business was a natural thought process for me, and I needed something to do to keep my business skills current.
6. What's your fascination with the Field Notes Black Ice edition? Does it have to do with your name, or something else?
#BlackIce ! I've always been a champion of the underdog. Plus I like the shiny covers and exceptional paper. The PUR binding doesn't bother me in the least. They could've called it anything, the name just happens to be a bonus.
7. What's your favorite type of pencil?
Tough question. Dixon Oriole, Mitsubishi 9850, Musgrave Test Scoring are all at the top of the list. But my all time favorite is the Huckster Truck Blackout Pencil. Of course.
— — — —
If you'd like to get to know Huckster Truck better, or buy some cool stuff from them*, feel free to check out his website.
(*Note: Cuppa SEO is not an affiliate of Huckster Truck, and receives no compensation for this article or for any purchases made on their website — we're just big fans!)
Want more tips and insights from Cuppa SEO?