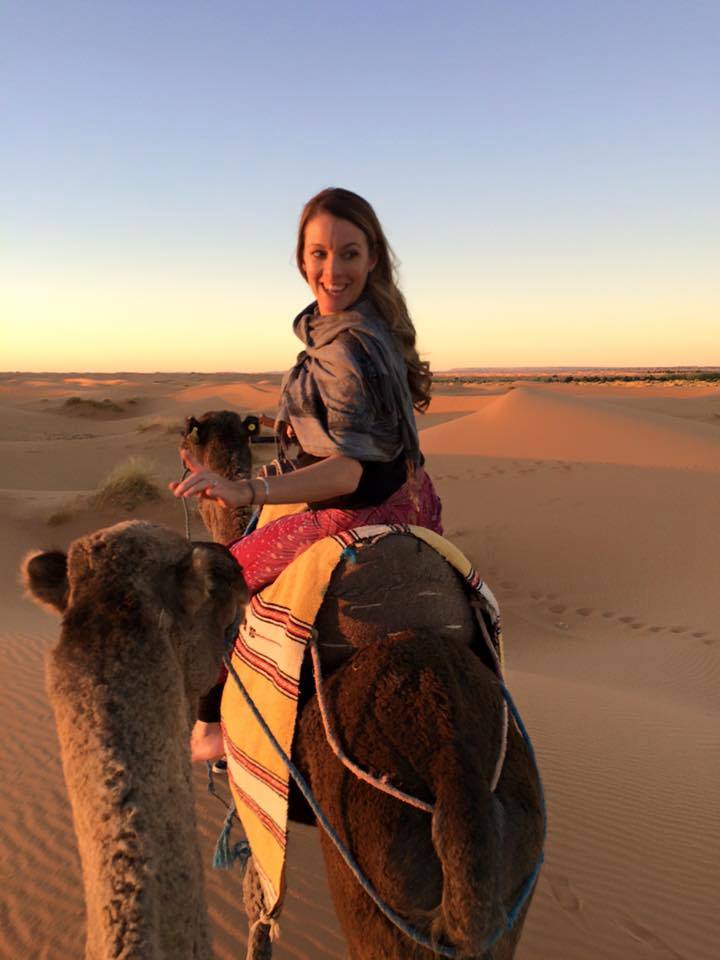 In this installment of our spotlight series, we'll get to know Tiffanie Mark, owner of Matrix Collaborative Business Solutions. In addition to being an awesome client, Tiffanie has become an incredible resource to the entreprenuer and small business community in Madison.
Her desire to learn, and for new adventure (she's in the Sahara desert in the photo to the right), helps keep Matrix fresh and ahead of the curve.
Coworking spaces have become quite an asset for entrepreneurs and start ups around town, each with their own unique offerings.
But one coworking space stands out as one that's welcoming to entrepreneurs of all shapes, sizes and ages — from tech savvy, to the technically challenged.
What's interesting is that all of these different types of entrepreneurs coexist quite well at Matrix. But this is not by chance. It's because of the foresight and efforts made by Tiffanie.
Who Are You?
My name is Tiffanie Mark. I'm an entrepreneur, an innovator, and a mother of two. I'm a creative and hard-working woman who's passionate about helping evolve the current landscape of entrepreneurship to craft something more accessible to the Madison, WI, small business community.
What Do You Do?
I run a unique coworking space called Matrix Collaborative Business Solutions. We help entrepreneurs and small business owners by offering free coworking space as well as hourly rental space to run their business. We also facilitate networking by providing the opportunity to share exposure with other members of our cross-industry community.
Why Do You Love Doing It?
I love what I do because it provides me the opportunity to meet new people, hear new ideas, and understand a variety of cross-industry interests. People are so fascinating, and this has been an excellent opportunity to learn how I can be both a mentor and a student to the people around me … and teach them to be that for each other!
How Does it Help People?
Matrix helps people by empowering them, helping them find their voice and enabling them to venture outside of their box to make valuable connections they might otherwise have never had.
A big part of being an entrepreneur is the evolution that comes from learning from your mistakes and the experiences of others. Matrix supports its members by being a resource and a tool that entrepreneurs can leverage to gain the most momentum and value as possible while fostering their business and finding their profitability.
Want to learn more?
Visit the Matrix website for more info about their their space, services, and learning opportunities. You can also contact Tiffanie directly if you have a specific question or want to talk about renting space for yourself, or an event.