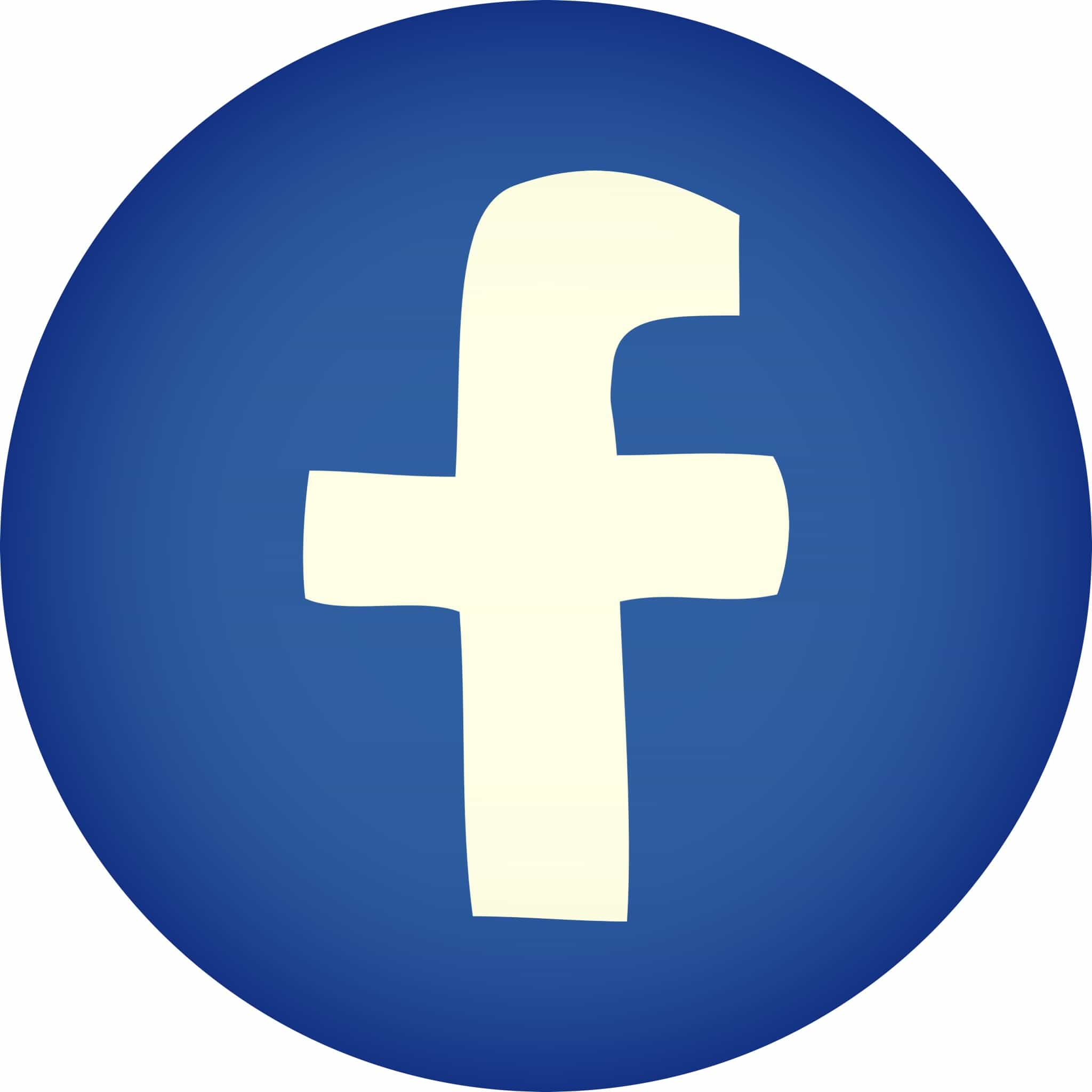 Welcome to our Facebook Business optimization series, where we'll be walking through everything you need to know to have a Facebook Business page with SEO brewed right in!
In Part 1 of our series, we'll talk about:
How to optimize your Profile Pic and Cover Photo

How to optimize your Services section
In order to do this, the first thing you need to do is get to your Facebook Business page. If you don't have one set up yet, click here to create your page.
If you do have a page, the easiest way to get there is by first going to your personal Facebook page, which you probably frequent daily (BTW, this is all easier to do from a computer, as opposed to a mobile device).
Once on your personal Facebook page, take a look at the left-hand navigation. There, you'll be able to access your business page (or pages) through "Shortcuts," or by clicking on the "Pages" button.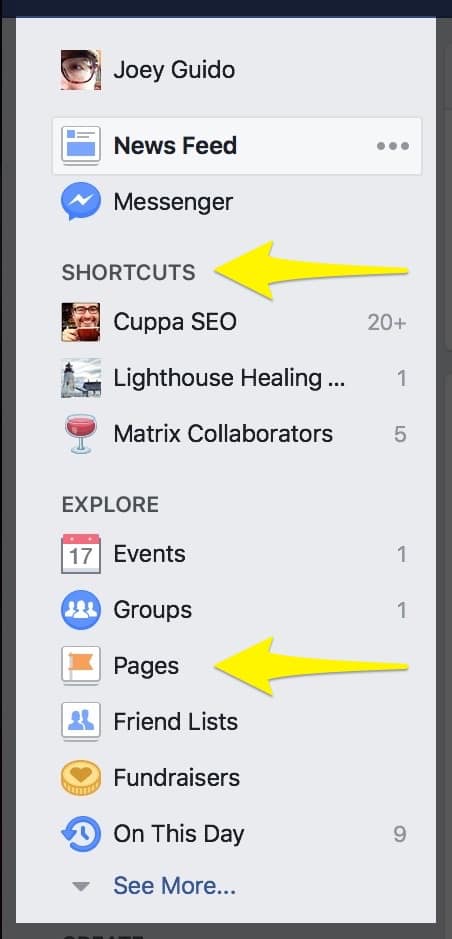 Next, you'll see your actual page. When you get there, the first thing you'll want to do is to implement optimized images to the top of the page.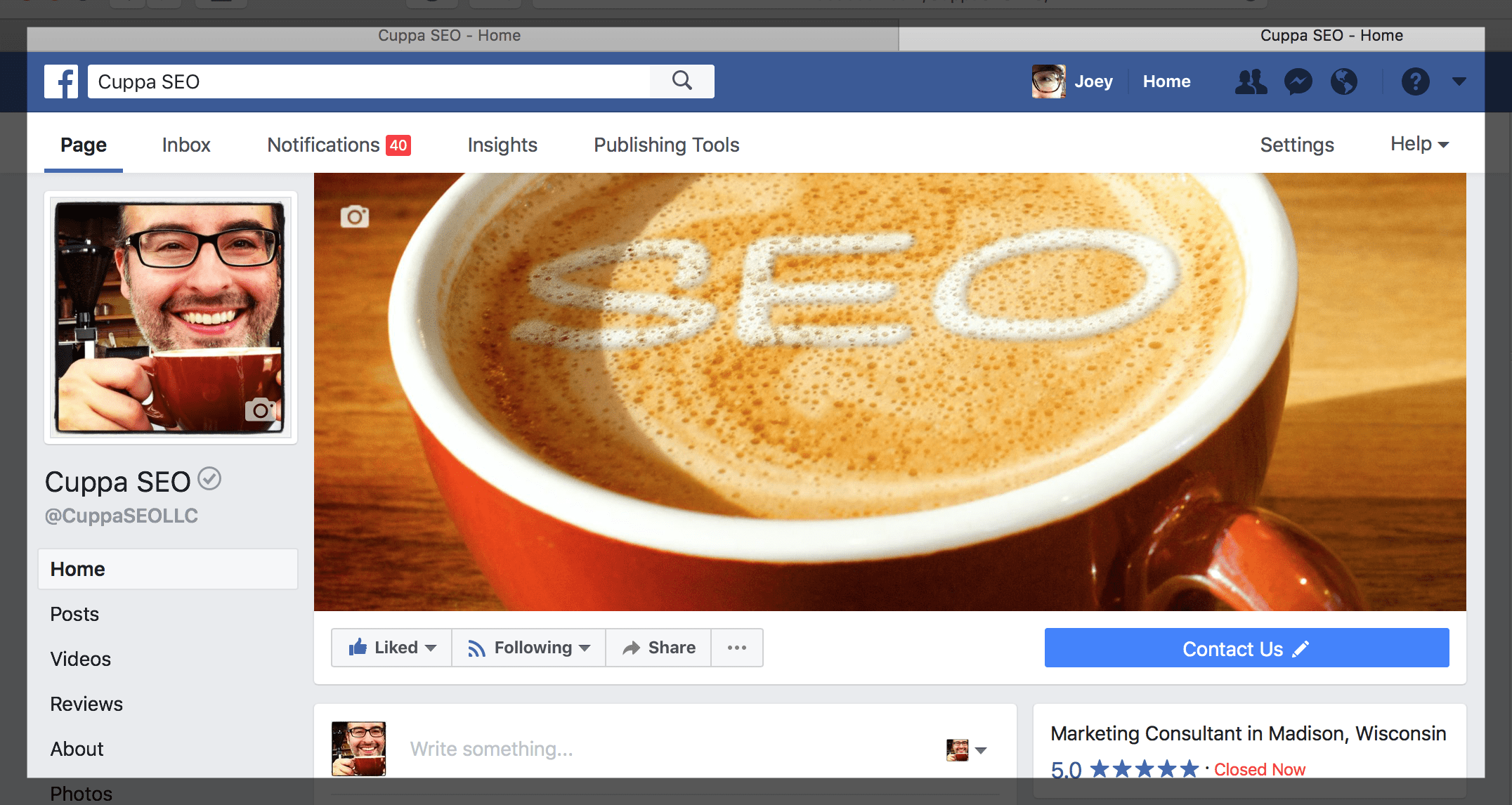 Profile Pic
This is the square image in the upper left-hand corner. This can be your company logo, or an image of yourself if you are an integral part of your company's brand.
Cover Photo
This is the large, hero image that lives on the top of your page. As you can see, mine is a coffee cup (big surprise).
Next, you'll want to direct your attention back to the left-hand nav …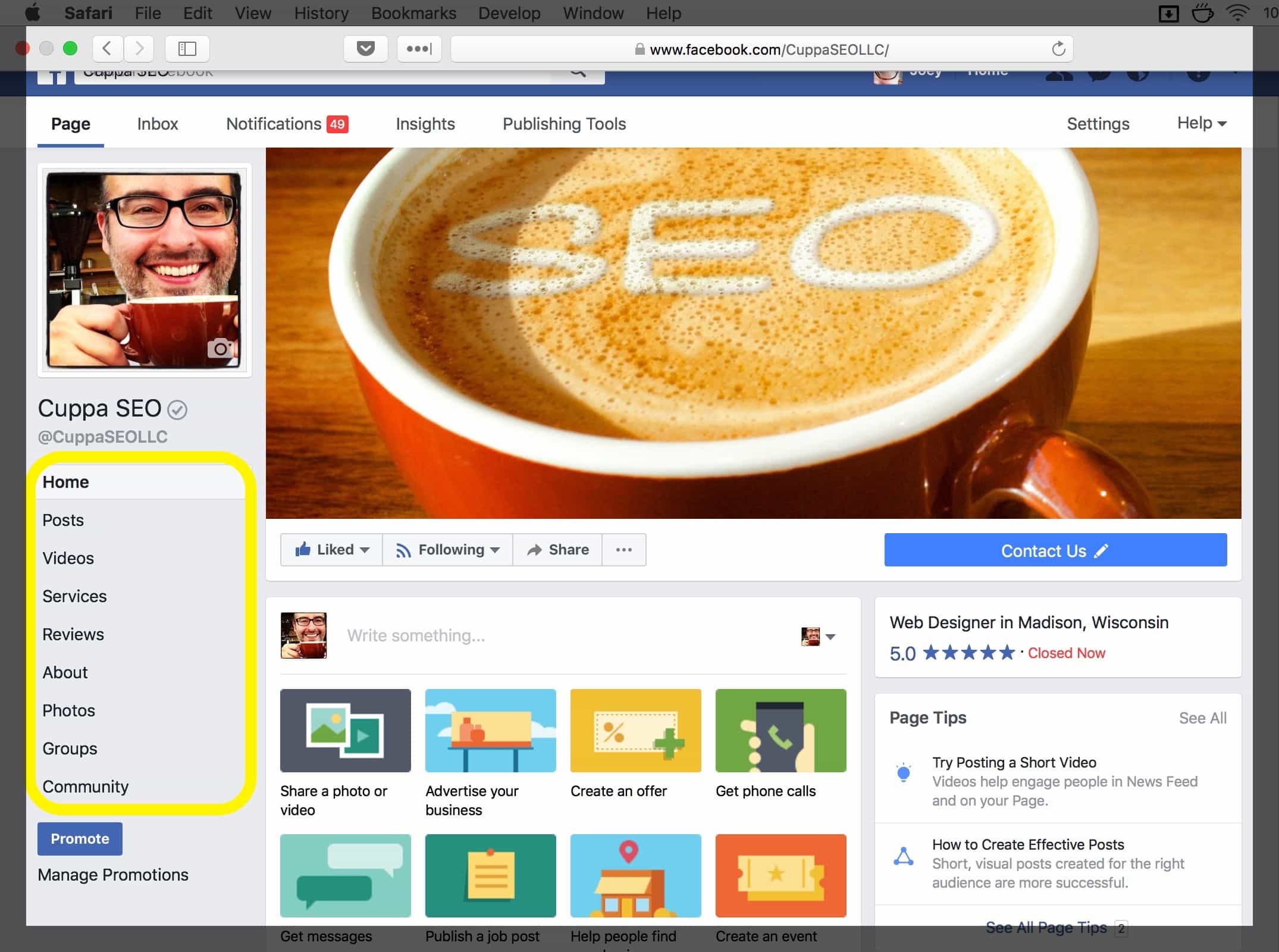 This navigation will bring you to all the sections you need to optimize. Remember, all we're focusing on here is optimizing key areas of your Facebook Business page. Let's start off with …
Services
Often overlooked, the Services tab in the left-hand navigation brings you to a page where you can add one or more services to your Facebook Business page.
Simply click on "Add a Service" to populate a new service listing, or click on the down arrow in an existing service to edit.
Although there isn't room for a ton of information, you can add: (1) a service name, (2) price (if applicable), (3) a brief description, (4) and an image. Make sure your service name and description are clear and contain at least one keyword phrase, if possible. And of course — if you use an image, make sure it's optimized!
The Services area helps define your Facebook Business page, making it easier for their internal algorithm to identify you for the services you offer.
In our next installment of the series, we'll examine how to optimize your Facebook Business About section.