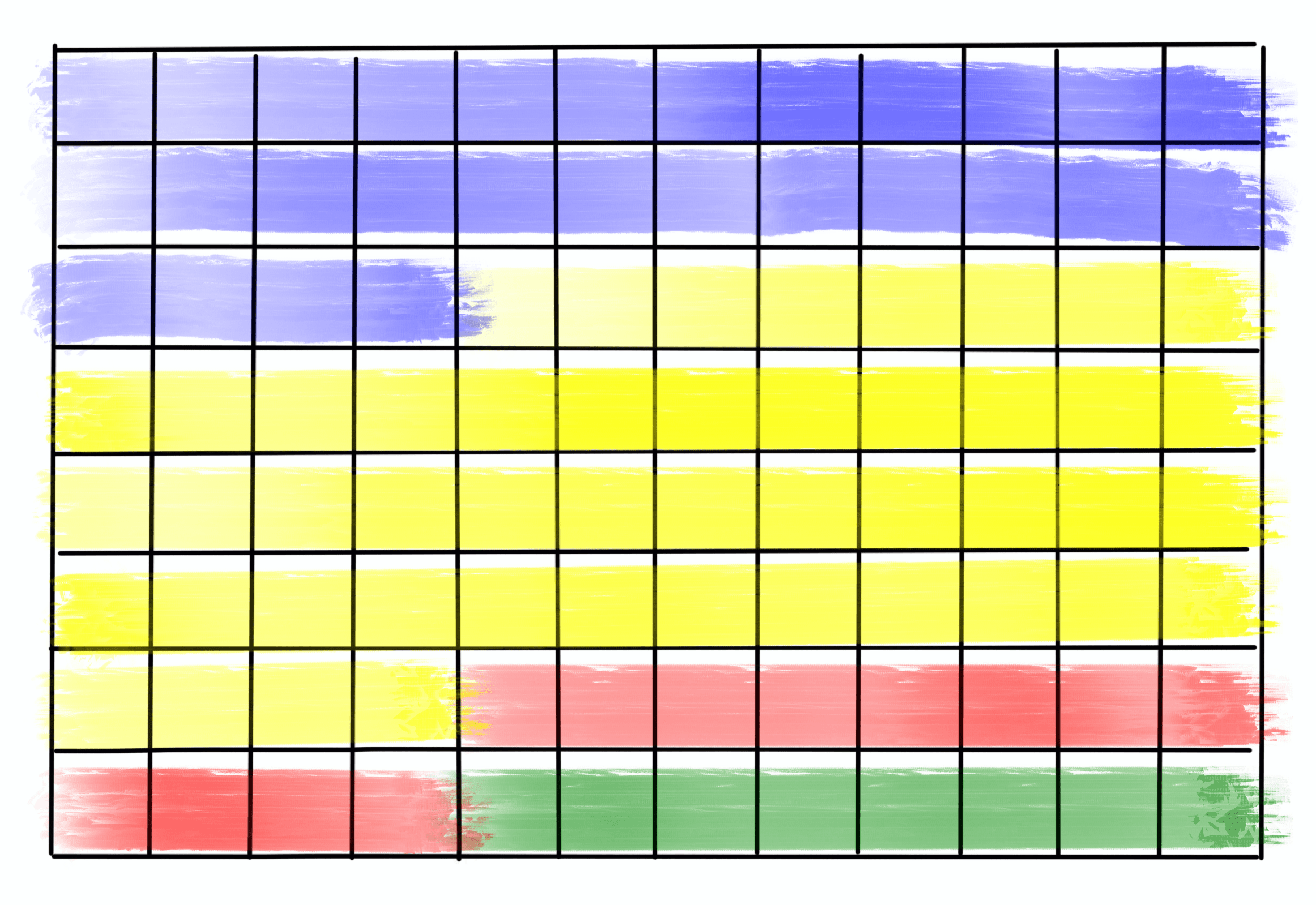 Have you heard of the energy blocking system?
It's a strategy that pairs down your day into 96 blocks of "energy" that last 15-minutes each (for a total of 24 hours, of course).
The idea is to make a list of all your goals, chisel it down to your top three — and then eliminate everything else.
When I first learned about this strategy, I thought two things:
Chunking down my time into 15-minutes seemed like it could be micromanaging

How am I ever going to choose just three things to focus on?
What I learned quickly was that I didn't need to micromanage anything. Instead, I would be making a conscious choice as to how many hours I wanted to dedicate to something each day. I had done this sort of time planning before while writing my book, but traditionally the parameters of my work day had been a beginning and an end time, with the work that ensued being well planned — but often without a time frame for each project.
Once I understood it, I immediately liked the energy blocking system because it gave the analytical part of my mind something to track, and it gave me a chance to look at my goals (on a daily basis) in a different way.
This felt like a win, but what three goals would I choose?
What I realized was I could have goals that lived above the minutiae that were more global. And although I was taking a global view, there were still plenty of specific details to carry me forward in a focused way.
So, after I stripped out all of the non-essentials, I created an energy block chart that looks like this …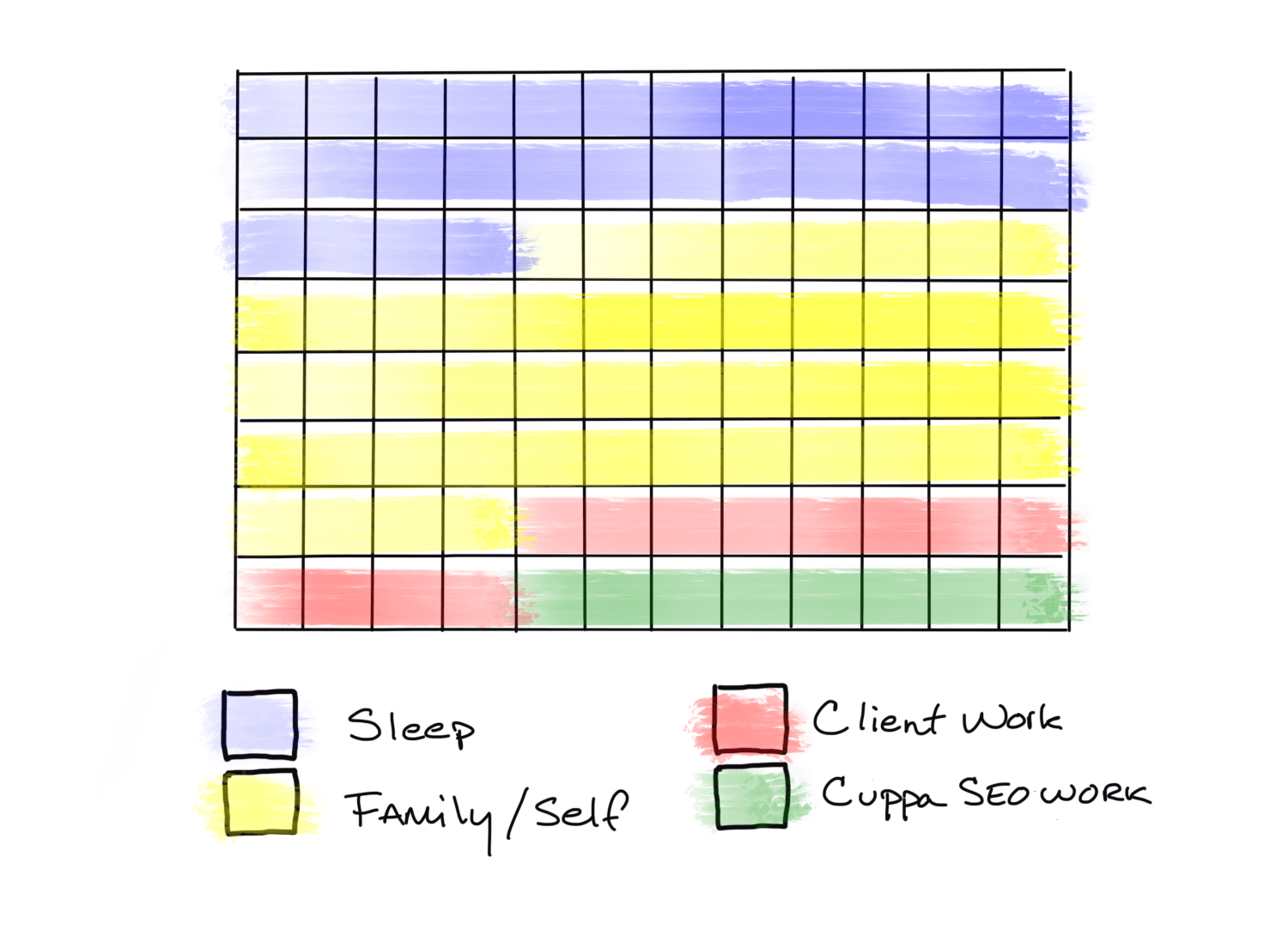 My three global goals are:
Family/Self

Client work

Cuppa SEO work

And there's a fourth goal, which I think you'll agree needs to be there … sleep
I've color coded my chart so I could see, at a glance, what my day looks like. In case you want to do the same, I did this in Procreate using the flat brush painting tool.
Going through this process has actually helped me redefine what I work on each day. And, it's transformed my thinking from a "finishing a project" mindset, to a "dedicating time to it" mindset — which has taken a lot of pressure off of my work, while actually making me more productive.
If you'd like to read more about the energy block method, check out Smarter, Not Harder: How to Succeed at Work over at the Farnam Street blog.
To easily track your hours each day, check out the free Hours app. It has a pretty nice UI.
Want more tips and insights from Cuppa SEO?