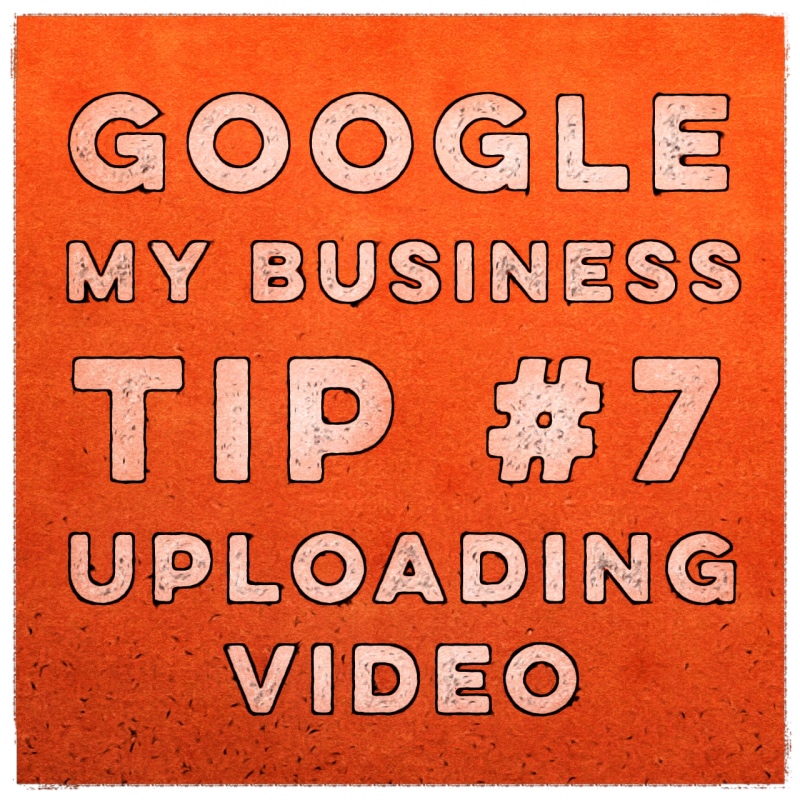 Google My Business had been around for a long time now, and it's as important as ever (if not more so) for local businesses.
In case you haven't read them yet, you can check out all of our previous Google My Business Tips here. They're chock-full of great info on how to optimize your listing.
That said, did you know that you can add a video to your Google My Business listing?
Once you know how, and what the rules are, it's a breeze. So let's take a look at how to upload some video to your listing …
To begin, log into your Google My Business listing.
Once you're in, you'll see something like this …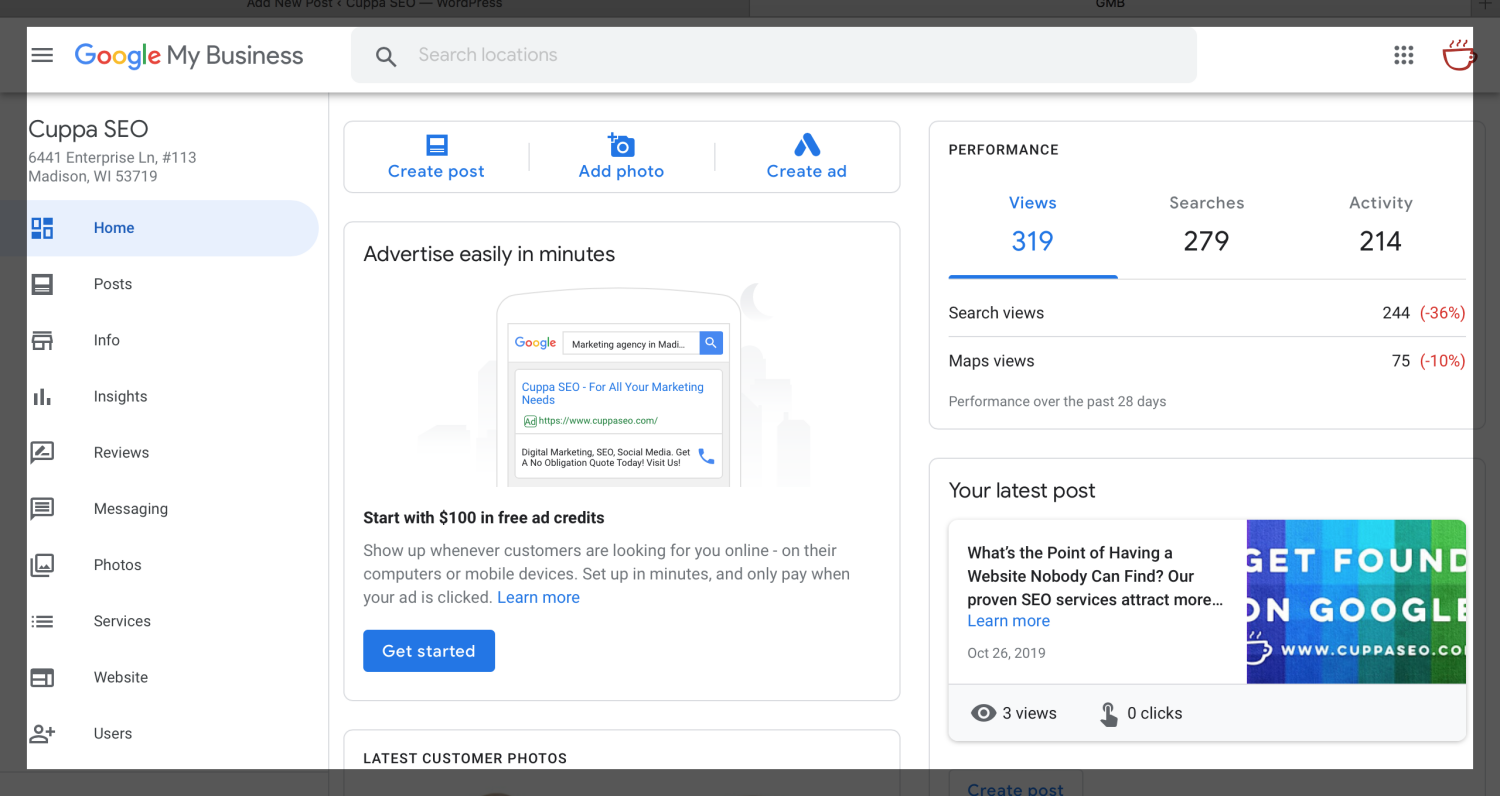 Next, click on "Photos" in the left-hand nav, which will bring you to this page …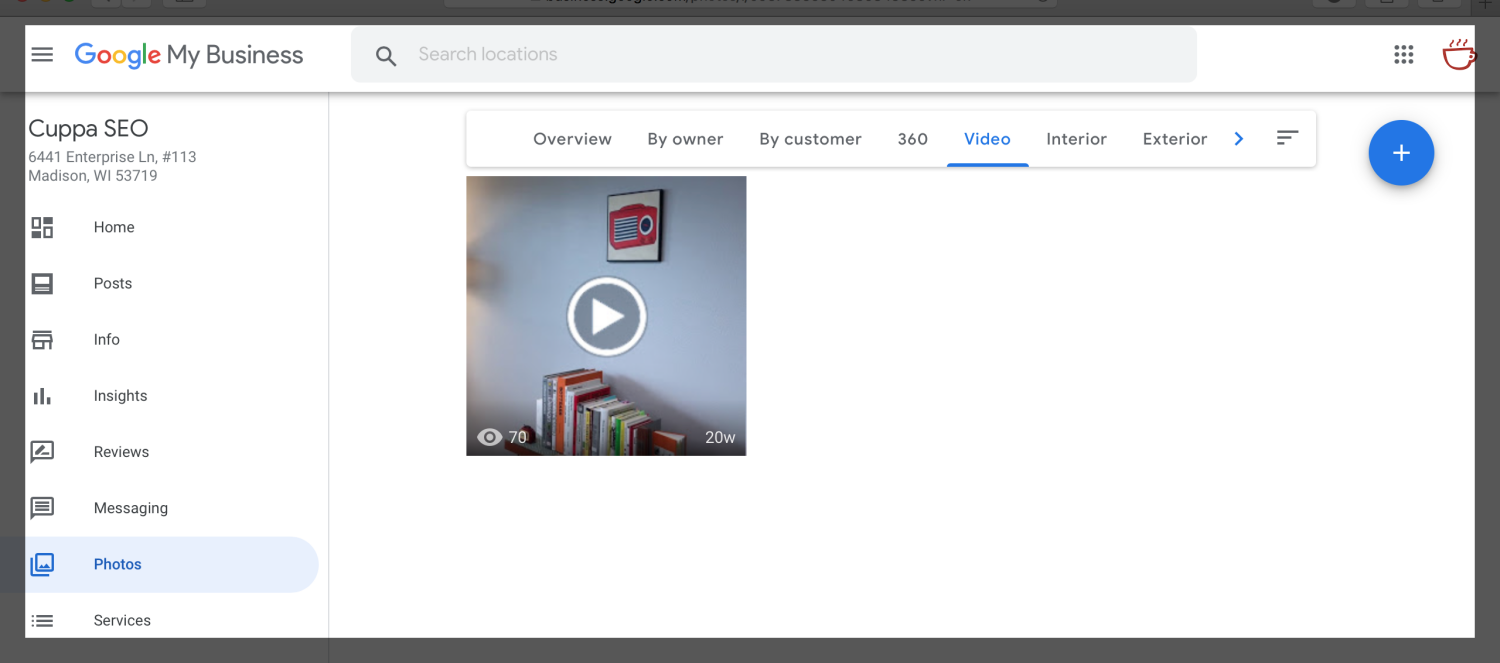 I've already brought us to the "Video" tab in the top navigation, and you can see I have one video uploaded to my Google My Business listing. Whether you're adding your first video, or want to add additional videos, simply click the blue button with the plus sign in it at the top right corner of the page, and the following window will pop up …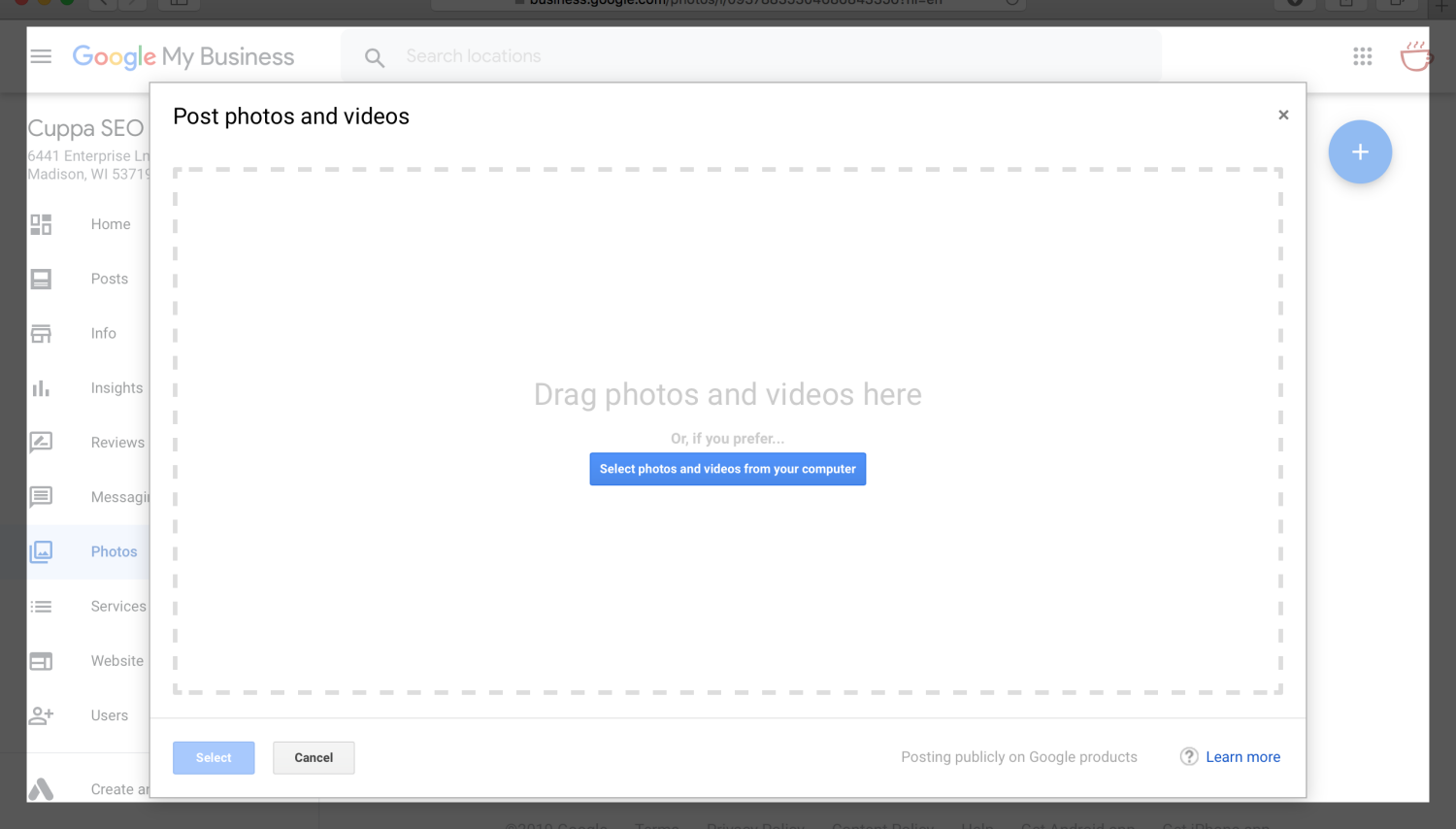 Now, all you've got to do is drag your video into this window and it will automatically upload to your Google My Business listing.
But before you do …
Follow these Guidelines from Google Before Uploading Your Video
Video duration: up to, but not exceeding, 30 seconds
File size: Up to 100 MB
Video Resolution:must be 720p or higher
Once you meet this criteria, you're ready to upload video for all the world (or at least people in your region) to see!
Uploading video to your Google My Business listing is one of the ways you can ensure your listing is complete, which Google likes.
Want more tips and insights from Cuppa SEO?