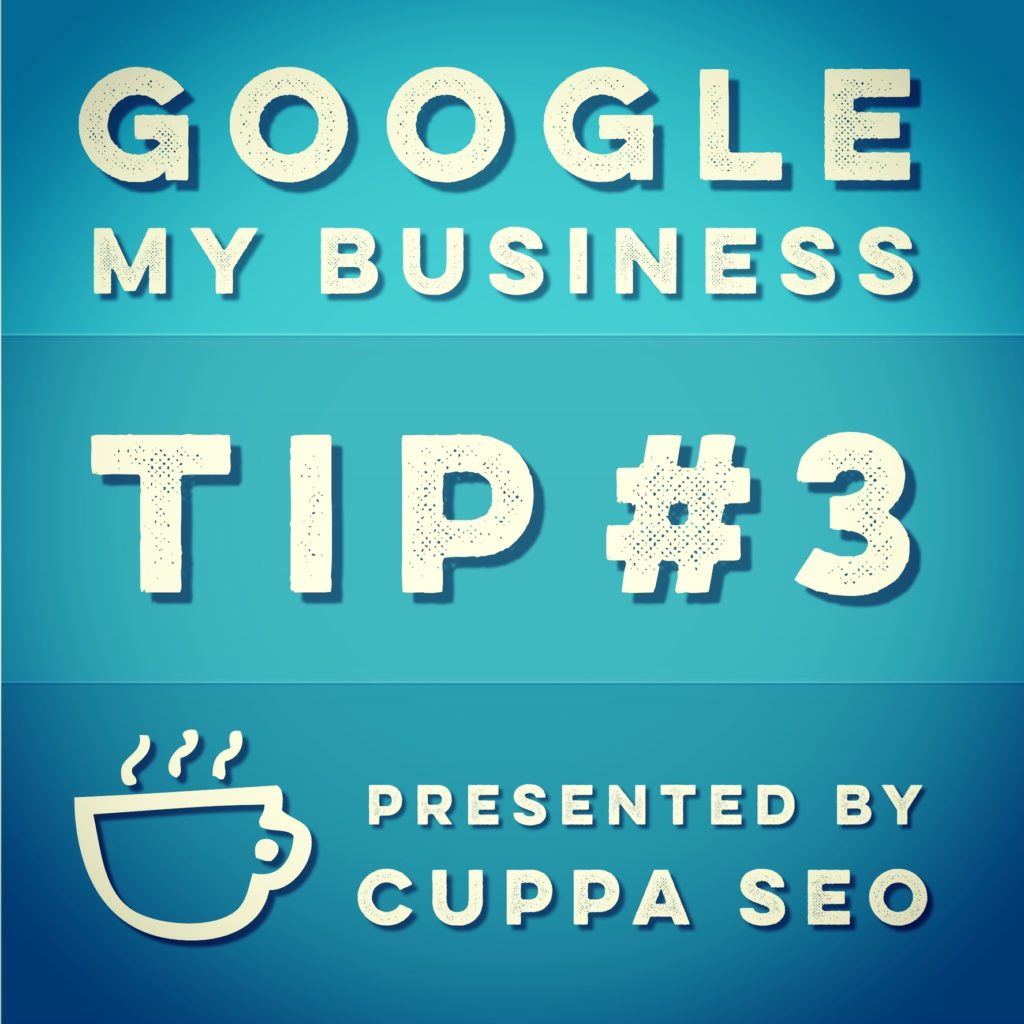 If you're a local business, optimizing your Google My Business (GMB) listing is a key factor in getting found.
Our Google My Business Tips series is designed to help you optimize every nook and cranny of your listing. We got started with Tip #1 that's all about creating a keyword report. Tip #2 focused on utilizing the keyword report to build a well-optimized About section.
In today's installment, we're going to cover the 7 fields that exist under the "Info" tab of your Google My Business listing. At first glance, these fields may seem mundane, but each and every one of them adds to the overall authority of your listing.
Your Business Name
Pretty straight forward, right? Be sure to enter your EXACT business name here. The same holds true for any online listing you use for your business. This includes Facebook, Twitter, LinkedIn, other local listings like Yellow Pages, Foursquare, etc. Keeping your name consistent across all online channels improves your overall online authority.
Category
The next field after your business name is what's called a Category. This is where you define your business type based on a dropdown list provided by Google. Just start typing in your business industry or business type and Google will give you suggestions to choose from. Often times, there won't be an exact match for your business type, so you've got to choose whatever is the closest match. If possible, choose a secondary category, too, as it helps define you more clearly within your Google My Business listing. 
Address
An easy one, right? Well, maybe, if you have an actual business office or retail shop. If this is the case, enter your exact address here. Again, as with your company name, keep it consistent across all online channels. If you don't, you'll lose authority points for inconsistency.
If you work out of a home office this becomes a little more complicated. Why? Because it's not a good idea to represent your business as home-based. When you enter your home address into your Google My Business listing, Google will show an actual photo of your house! This is bad for a couple of reasons. (1) It can cause a poor perception of your business because you "work from home." In other words, potential clients may perceive you as less professional, or less serious, than businesses with an actual business address. (2) You also don't want client's showing up on your doorstep unexpected.
The solution for home based businesses is to open an account with the local UPS store for a Business Mailbox. This gives you an actual, FULL address that can be used as your business address. Be sure to sign up for Business Mailbox in the zip code you want to do business in. For instance, if you do most of your business in Brooklyn, NY, then you should set up your address with a Brooklyn-based UPS store. Why? Because GMB is location based, so you've got to have an actual address within the actual region you want to do business in.
Side note: a P.O. box won't do, and "hiding" your address within your Google My Business listing has a tendency to severely hurt your chances of showing up at the top of a GMB search result, which looks like this: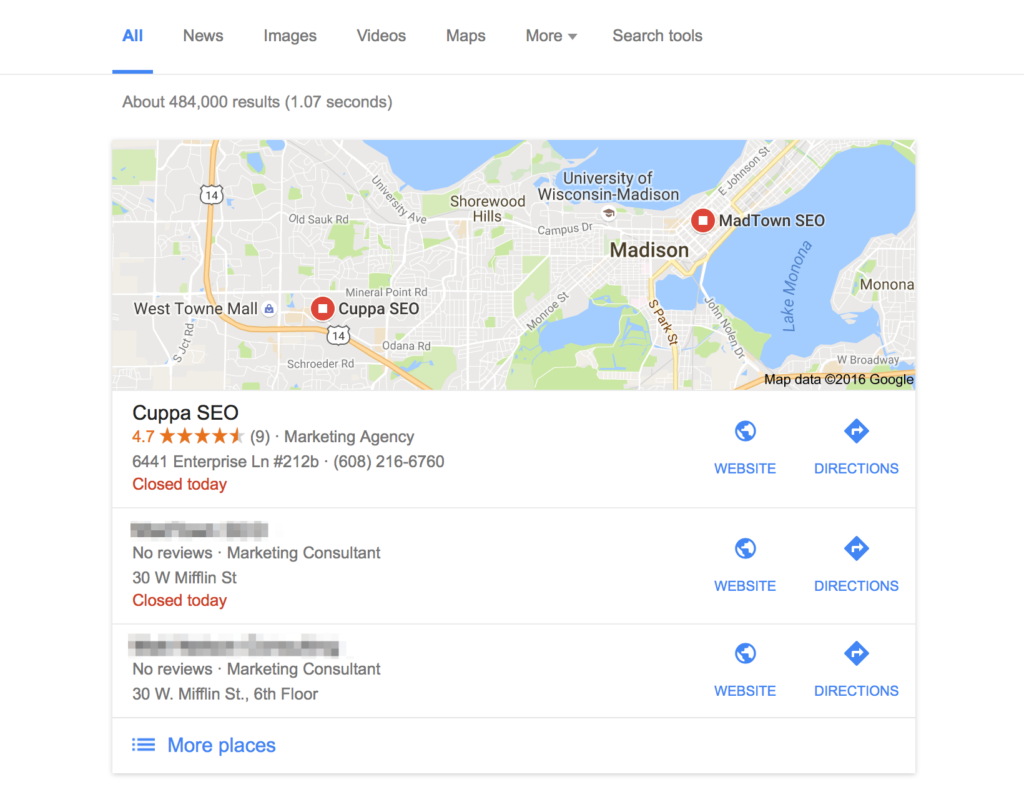 Hours
Even if your hours vary, enter some standardized business hours — for every day of the week — here. 
Special Hours
Only populate this field if you actually have special hours. A good example would be a retail shop that's open longer during the holiday season, or announcing that you're closed on Thanksgiving.
Phone
Enter your main business phone here. It's OK if you're using a cell phone for your business.
Website URL
Enter the complete website address for your business. Make sure the address you enter leads to your homepage. 
Add Photos
Although the Add Photos section is under the GMB Info tab, we're going to cover it separately in part 4 of this series.
Until then, I hope these tips help get your Google My Business listing well optimized.
Need help with Google My Business?
Contact Cuppa SEO to set up a complimentary consultation, very possibly over a cup of coffee!
Other installments in the series:
Google My Business Tip #1: The Keyword Report
Google My Business Tip #2: Optimizing Your About Section