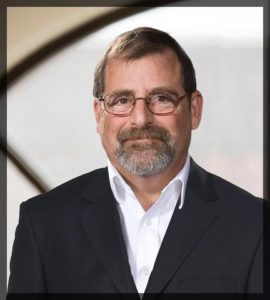 In this edition of our Small Business Spotlight series, we'll get to know Scott Savage, owner of Scott Savage Consulting.
In case you're not familiar, our spotlight series always highlights an amazing small business that stands out from the crowd for their excellent service, products — and all-around awesomeness.
I've known Scott for many years, and have seen him help many businesses and individuals in meaningful ways.
Scott is a consultant who is an expert in the arena of leadership, team development and conflict management — in both the private and public sectors.
He also leads a men's group called Acumen that provides a safe space for men to gain support, insight and healing.
Who Are You?
1. I am a man, a survivor and a healer. I've been single, married, unmarried and then married right. The father of two young men. A fully-flawed, fully-whole and fully-human person. I am a listener, and a truth teller. Trusted colleagues have said that I have developed wisdom in the last decade. That sure took a long time. Humble and proud. Excited and reserved. Compassionate, loving and challenging. An eclectic background with years of experience and study with masters in the field. Always one theme. Helping people to endure and thrive with change; whether driven by external forces (e.g. job loss, divorce) or internal (becoming true to oneself) forces.
2. I believe in science and research, along with spirit and heart. We are whole beings with rich possibilities to live well. I am devoted to the belief that a person can pursue his/her destiny whether it is becoming an executive or vegetable farmer, starting a business, or making a great relationship.
3. I know that the most successful businesses are run in ways that sustain and engage the people who work there.
4. Regarding Acumen, men have problems and hurts too. Even those with privilege. They were boys once, and things happened to them. By helping men heal, we help women, children and society to enjoy healthier relationships and workplaces.
What Do You Do?
I help people with change. What kind of change? Psychological. Sociological. Roles, relationships, jobs, careers. I help leaders lead more productive, respectful and satisfying organizations. I help individuals lead better lives — by their own definition.
I do this with coaching, teaching and facilitating; individually and in groups. I serve as a sounding board. Someone I coach who was recently promoted calls me his CPO, "Chief Provocation Officer." He loves how I challenge his paradigms and beliefs. In groups I provide the process and structure to bring out the genius of the group.
As a coach,I do not sit passively and ask obscure questions that engage you in navel-gazing. Rather, I connect with you as a person, feel your pain and hope, share perspective and wisdom, and ask good questions to help you address your concerns and get forward movement on your journey.
In Acumen, the Men's' Group, I help men discover their true natures, deepest selves, and navigate along life's journey.
Why Do You Love Doing It?
Everyone from the highest lord to the lowest peasant has the seeds of greatness within them. I nurture that seed and get to watch the unfolding, the flowering occur.
Human beings have been evolving for many, many thousands of years. We have old instincts and we have a developing self. We cooperate, and we compete. We take the high ground, and we can go low. It is so gratifying to watch as someone grows from their old habits and into the more advanced person they are destined to be, paving the path for their best future.
Our myriad of human differences conspire to make trouble between us. But they are also gifts that, when understood and appreciated, present us with gold.
How Does it Help People?
People feel understood, inspired, heard. They develop clarity about their dreams and their realities. They accept that which must be and challenge that which can be. They outgrow old, ineffective patterns of behavior. I help them to discover, enact, and express their true and best selves and to achieve success in relationships, work and life.
To get in touch with Scott about his consulting services, or his Acumen group, feel free to contact him at:  Scott@SavageGroup.biz or 608-215-4254. You can also visit his website.