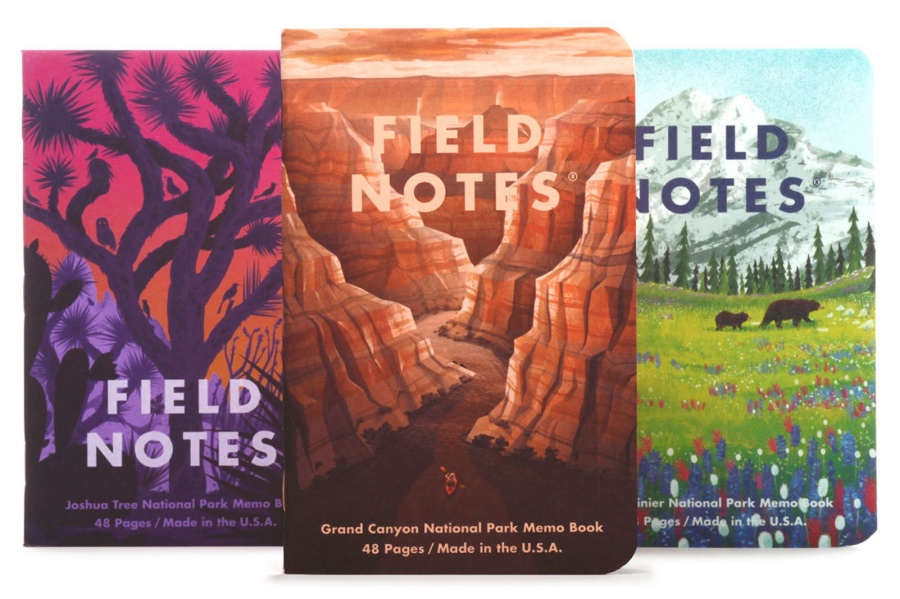 Although Cuppa SEO is a web design firm — we love our notebooks. But not just any old kind of notebooks, we prefer ones that are made obsessively good. From design, to paper stock, to size, to feel, we find that notebooks with character just feel more fun and satisfying to use.
Yes, we love notebooks, and we can not lie, which is why we're honored to be able to spotlight Field Notes, a US-based company that creates pocket notebooks, notepads, journals, planners & more.
I sat down with Bryan from Field Notes over a virtual cup of coffee (he's in Chicago) to gain some insights into the brand and mythology …
1. Who is Field Notes?
Field Notes (the company) started out when Field Notes creator Aaron Draplin (in Portland, Ore.), teamed up with Jim Coudal and ten more of us here at the FN Midwest HQ (in Chicago, Ill.). We used to be an advertising agency called Coudal Partners. We met around 2005, while Aaron was making Field Notes for friends, when we saw them, we decided to work together to share them with the world.
2. What Do You Do?
We make memo books and accessories inspired by Aaron's collection of promotional memo books distributed by agricultural and industrial companies in the 20th Century. All of our paper products are designed and manufactured in the U.S.A. with domestic materials.
3. Why Do You Love Doing It?
At first, we were simply attracted to Aaron's original design and wanted to get more of them out into the world. We were also hoping to do less client work, and do something more creatively rewarding. That all came to pass, we stopped doing client work several years ago. In the meantime, we've developed a huge base of users (and subscribers!), and seeing their reaction when we release a new edition is probably the most rewarding part of the job for most of us.
For me, personally, I just love working with new materials and processes and seeing the finished books; knowing we're making something tangible that people can get excited about.
4. How Does it Help People?
The obvious answer is that we're getting quality memo books into people's hands so they can remember their big ideas, shopping lists, and their new boss' kids' names. On a deeper level, people tell us our books inspire them to be more creative and write more, and use their smartphones a bit less. On top of all that, there's a subset of our customers that collect our books, so we've given those folks a hobby and the community that goes along with that.
5. Any plans for a special quarterly coffee collection in the near future?
Strange you would ask, ha, we started a big coffee-related project around the same time we started Field Notes. Field Notes took off pretty quickly, so we never got the coffee project off the ground, despite having ordered a pallet of coffee beans. We have done a few collaborations with Starbucks, and, if memory serves, we've made promotional books for a few local roasters. Personally, I don't drink coffee, but everyone else here tells me it's wonderful, ha.
Thank you, Bryan, for taking some time to share the Field Notes story. To learn more, or to order some Field Notes notebooks for your self, visit FieldNotes.com.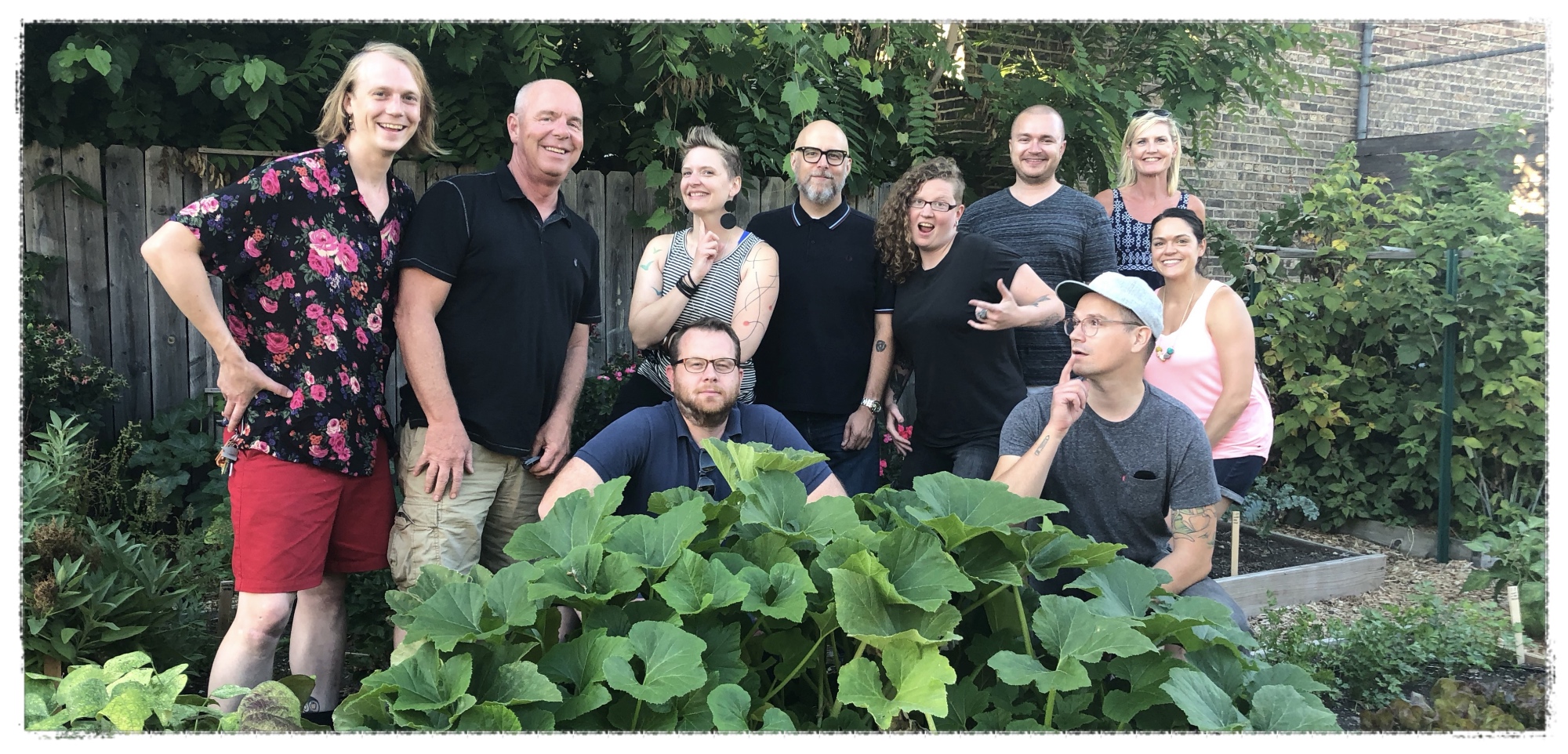 (Top) Joe, Jim, Erica, me (Bryan), Shea, Dawson, Michele; (Bottom) Steve, Matt, Trina
Want more tips and insights from Cuppa SEO?