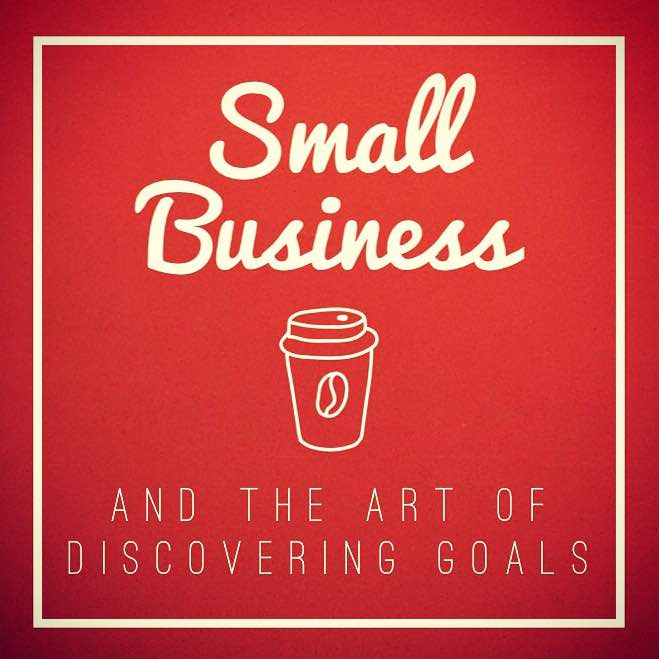 Beyond this week's to-do list, do you have a clear idea of where you're headed professionally and personally?
It's VERY easy to be distracted by the minutia of the here and now — what seems so urgent in the moment. The problem is, when we do this the important long-term stuff gets neglected and we wind up remaining where we are as opposed to where we want to be.
The good news is you can train yourself to look past the to-do lists of today and tomorrow, and start focusing some of your time on your mid- and long-term goals.
The First Step — Discovering Your Goals
Most people fall into one of three categories when it comes to goals:
You Know What Your Goals Are




If this is the case for you, are they clear and well-defined? If they are, great! WRITE THEM DOWN — IN DETAIL.

You Kind of Know What Your Goals Are




You have a general idea of what your goals are, but things aren't so clear. In fact, they might be pretty ambiguous. You'll need to do a little work to flesh them out.

You Have No Idea What Your Goals Are




If you don't know what your goals are, that's OK! But you'll need to discover them. And if you're looking to discover your goals, it's helpful to take a global view. You can do this by making a list of all the things you'd like to do personally and professionally. Think of it in terms of what you want to accomplish, short-, mid- and long-term.
Before you start writing out your list, even if you are very clear about your goals, ask yourself the following:
What is it that I love to do the most?
Things you "kind-of like to do" need not make your list. If you focus on doing what you absolutely love, you'll be more apt to stick with it (even when things are hard) and do a great job at it. Once you complete your list, set it aside for a couple of days before going back to it and eliminating all but the most interesting things you are most passionate about. Now you have a list of goals to choose from — some big, some small, all awesome!
This is only the first step in the process, so don't worry too much about the details — yet. That being said, if you are aware of some or all of the details connected to a goal, it would be a good idea to document them while they're fresh in your head. The great thing about this list is that it's flexible, so don't stress about whether each and every goal or detail is exactly right!
If you're having trouble figuring out your personal or professional goals, you'll need to call upon the "magic if."
What is the "Magic If?"
If you have no idea what your goals are, or if you're having trouble thinking of anything at all, there's a simple, effective question you can ask yourself.
In my research with clients, friends, colleagues, family and facilitating goals workshops, this very simple question melts away the feeling of "not knowing" nearly 100% of the time — and a clear answer manifests.
So what's the question?
What if?
What if you did know what your goals are? Who would you be? What would your life look like five years from now?
This question actually comes from the famed director and teacher, Constantine Stanislavski, one of the greatest contributors to modern theater and film acting. It was a strategy actors used to get "into the head" of our characters.
In our case, this question has the ability to untether us from reality, at least for a moment. Now, when we ask ourselves "what if," instead of worrying about whether our answer is going to be right or wrong, it becomes more hypothetical, a postulation of sorts.
I believe this simple question frees the subconscious mind, allowing the answer — that's always been there — to become conscious. These answers can be VERY powerful, so write them down.
One Final Note
Sometimes when you're thinking about goals (and the change that's often associated with them), fear rears its ugly head. Thoughts like, "that's too hard," or "what if I fail," may arise. There may resistance associated with embarking on a goal. But if you don't try, there's a good chance you'll remain in the same exact spot you're in.
That's not a way to double your business revenue, get healthier, free up time to spend with family, or accomplish any other goal on your list.
And what if you DO fail at attaining your goal? Well, failure is sometimes part of the process. It's what we do with what appears to be failure that defines our future.
It took Thomas Edison over 10,000 "failures" before he invented a working light bulb. It took Colonel Sanders (Kentucky Fried Chicken) 1,009 "failures" before he received his first yes from a restaurant to sell chicken with his secret recipe.
If they'd have given up, we'd all be eating grilled chicken in the dark!
So what are you waiting for? Get out that notebook, or laptop, and get started making your list.
I hope this article helps you discover your goals. In the next installment of the series, we'll talk about how to clearly define them.
Related Articles