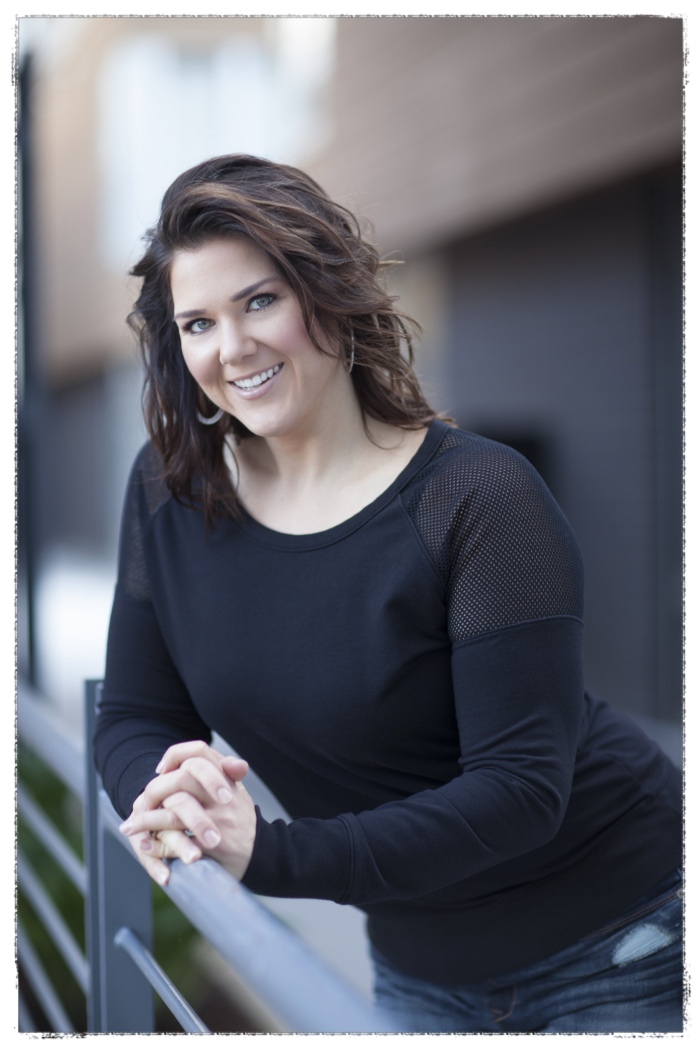 In this installment of our Small Business Spotlight series, we'll get to know a little bit about Kati Whitledge, the founder of Be Inspired Salon and Inspired Enterprises.
The spotlight series always highlights an amazing small business that stands out from the crowd for their excellent service, products — and all-around awesomeness. Be Inspired Salon is one of those businesses, and it's all because of Kati, and how she values customer service and relationships.
I recently sat down with Kati over a cup of coffee (of course), and asked her a few questions to help gain an understanding of her business and how it works …
1. Who Are You?
Hi, I'm Kati Whitledge. I'm an entrepreneur, speaker, author and podcaster — but most importantly a follower of Christ, a wife and a mom.
2. What Do You Do?
I'm the founder of Be Inspired Salon in Madison, Wisconsin.
We opened our salon in 2010 with just two employees and grew that into a team of over twenty, with revenues over $1M. It's been a dream come true.
In 2011, I wanted to go further in helping stylists connect with the right clients (a win for everybody, so I created the Meet Your StylistTM marketing tool and strategy. Meet Your Stylist is a psychologically savvy matching survey that helps guests match with stylists that are the best fit for them. In 2016 I launched this award-winning program nationwide.
In the midst of growing relationships with salon owners I realized the importance of sharing what I have learned in growing a successful salon business. Thus, Beyond The Technique podcast and consulting firm was born. I'm honored to say we are the most valuable beauty-industry business podcast available, and we have a devoted global audience. It's been awesome!
At the end of the day, my passion is to equip salon owners and their teams with the most innovative business and marketing strategies. These are the unique vehicles we have to drive our mission.
3. Why Do You Love Doing It?
For me, the beauty industry is the best industry in the world! We are one of only six professions that interact with clients through touch, and we see them more often and have more intimate relationships with them, overall, than any other.
Life is about building relationships. For me, there's no better way to do this than the beauty industry! I love what I'm doing because people matter, what we offer goes deeper than surface beauty, and it's always changing!
4. How Does it Help People?
Typically, salon owners don't get into business because they're passionate about being a CPA. They're usually passionate about growing their people, helping their clients — and creating fabulous working environments.
Therefore, there's an opportunity to equip them with the tools and strategies necessary for business success. I want to see these business owners succeed and touch the lives of others, which is why Meet Your Stylist and Beyond The Technique were so important for me to create. I'm overjoyed that they've become two of the most impactful salon business platforms that are helping salon owners across America. By tapping into our brands, they're tapping into the success of our companies and the salons that are apart of our tribe. As the saying goes, "a rising tide lifts all boats". This is what it's all about.
Want to learn more?
Visit Be Inspired Salon for more info about the salon, their products and services — or to schedule an appointment!