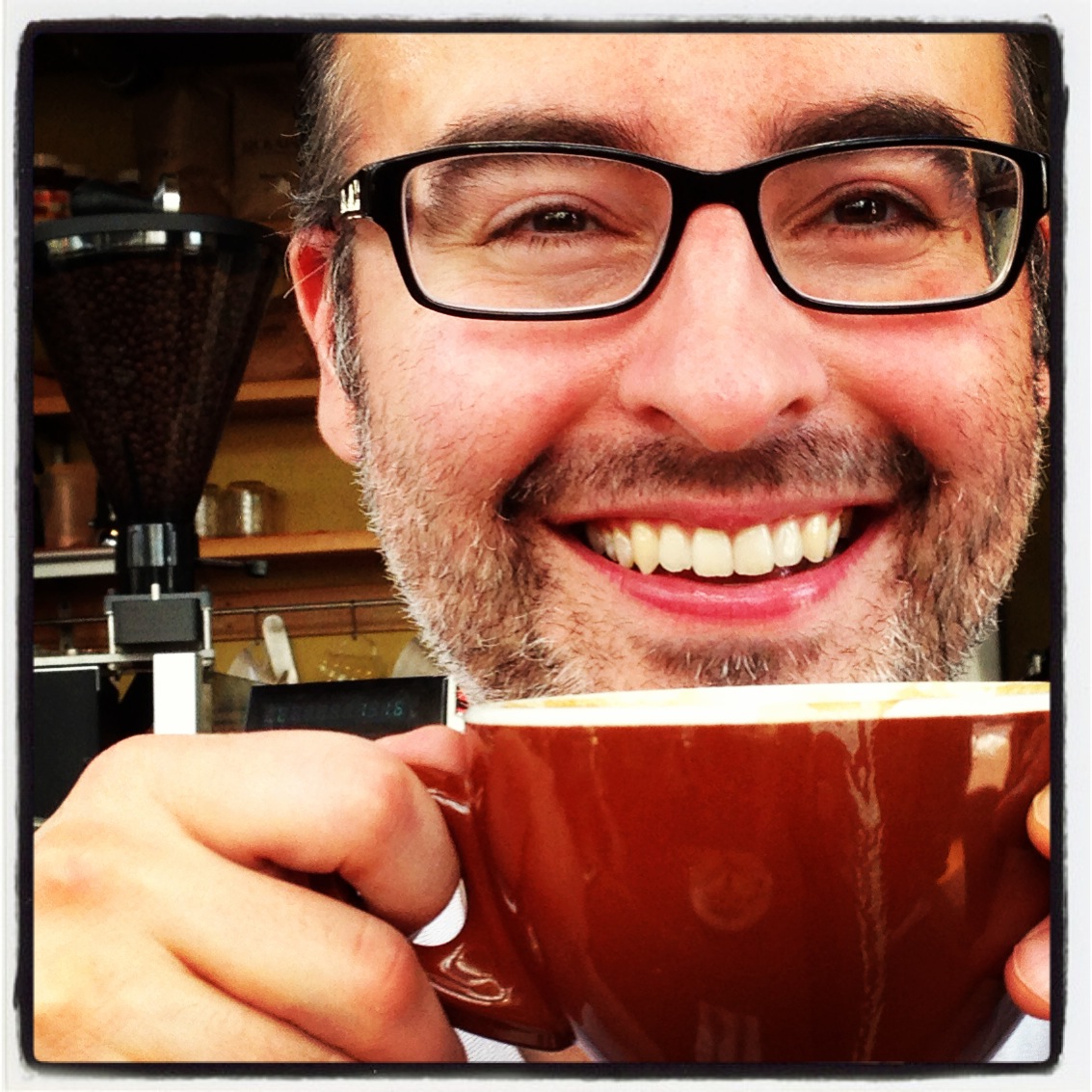 About Joey Donovan Guido, SEO Expert
Since you've made it this far, you're either interested in improving your SEO — or you're just a coffee fanatic, like me.
Either way, welcome! As you may have guessed, this is where I'll be sharing my background with you …
Writing
My writing career began as a playwright. After completing five plays, I started writing screenplays — one of which was almost made into a movie.
Then one day my wife mentioned that I could actually make money doing something called copywriting. Within a month, I had my first paying client and I've never looked back.
Since then I've had the privilege of working with companies like Lands' End, The Public Relations Society of America (PRSA), Grainger Industrial Supply and Demco. I also ran my own own boutique marketing company, The Penguin Scribe, Inc., where I worked with clients of all sizes across the country.
In 2007, I started writing a dad blog called Daddy Brain, which has opened many doors for me as a speaker.
Speaking
As the blog became more successful, it led to multiple appearances on At Issue with Ben Merens, a popular show on Wisconsin Public Radio (WPR). Next, I began facilitating workshops to state practitioners who work directly with dads. For the past two years I have been facilitating Daddy Brain workshops directly to dads at Meriter Hospital in Madison, WI.
At Apple, I facilitated 3-4 workshops per week to small groups (typically 6-12 people) on a variety of topics including the iPad, iPhone, iPhoto and the Mac operating system. These workshops were very interactive, and one of the things I enjoyed most was explaining technology in ways that anyone could understand.
I have also facilitated a workshop to high school and college students called Build U: Tools for a Lifetime of Success. It focused on effective ways to discover, define, set and accomplish goals. It also provided a healthy dose of inspiration, motivation and hope.
Regardless of my workshop topic, my number one goal has always been to help people. It's the reason why I started my dad blog, and it's the reason I began facilitating Cuppa SEO workshops.
More About Joey
So, beyond the professional history, who is this guy who's plastering coffee photos all over his website?
I'm the dad of two awesome boys, Max and Joss, and husband to my beautiful wife, Kara. We have a cat that likes to stalk me, and a grow-a-frog the cat would like to eat. I'm a big fan of Zig Ziglar, New York pizza and spending time with my family.
In 1998, before we had our kids, I suffered from a condition called Crohn's Disease that nearly killed me. It turned out to be one of the greatest gifts of my life because it set me on a course of discovering who I truly am.
Thanks for visiting Cuppa SEO!