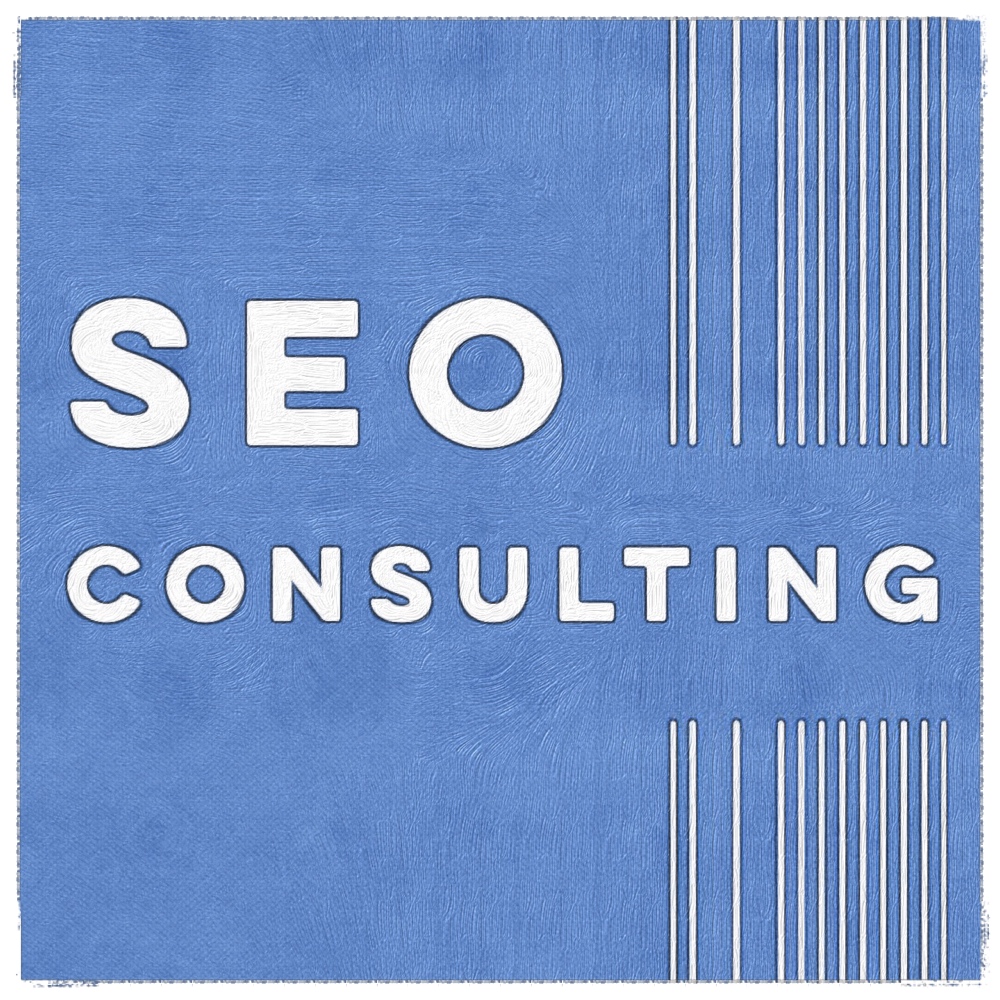 SEO Consulting Services
There's a science to SEO which can seem very intimidating. But in reality, with the right guidance, your team can successfully integrate search engine optimization into your website and blog to improve your website authority — which in turn can improve how well your website ranks in natural search results.
What it is
SEO consulting addresses how SEO works, and why it's important for the long-term success of your website and blog.
Next, we'll take a practical approach on how to APPLY search engine optimization to your website and blog. In addition to real-world examples, team members will gain hands-on experience with SEO while being mentored through the process. From keyword research, to actual SEO implementation, we'll go through the entire optimization process and answer questions as they arise along the way.
The Benefits
One of my favorite questions to ask is, "what's the point of having a website nobody can find?" If your site isn't getting found, or isn't getting enough traffic, the benefits of implementing solid SEO can be huge. Solid, properly implemented SEO has the ability to increase the number of visitors to your website and blog, and more visitors means more potential clients.

What You Get
Customized Keyword Report
A Keyword Report is included in our SEO Consulting service to ensure that you have the very best, most comprehensive list of optimal keywords for your team to use — season after season, year after year. We'll also teach your team how to use the report.
This following is an example of what a Cuppa SEO keyword report looks like. Keyword and client names have been hidden to protect their identity …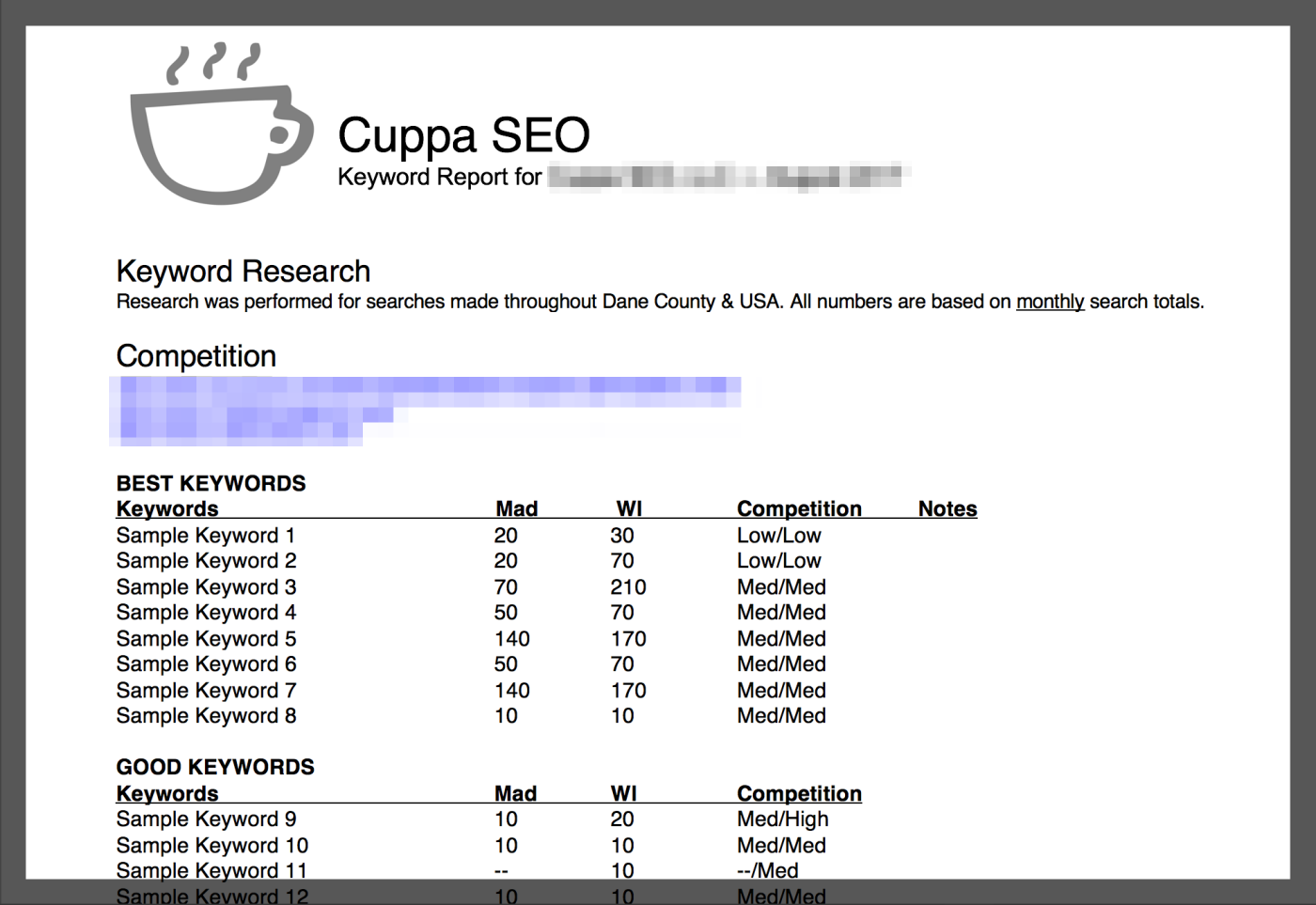 Topics Covered Include:
The six major places to optimize on every web page or blog

How to do keyword research for new products or services

What keyword stuffing is, and why you should avoid it

How to strengthen the SEO value of your page content

Thin vs. rich content

Content length

Original content vs. duplicate content
CUPPA SEO CAN OPTIMIZE YOUR WEBSITE
No time or desire to do it yourself? Cuppa SEO can optimize your website content for you. We'll perform a full assessment of your site, and optimize your content based on SEO best practices and expert insight that's come from years of being SEO geeks. Check out our SEO for Websites page to learn more about how we can help with search engine optimization on your website.