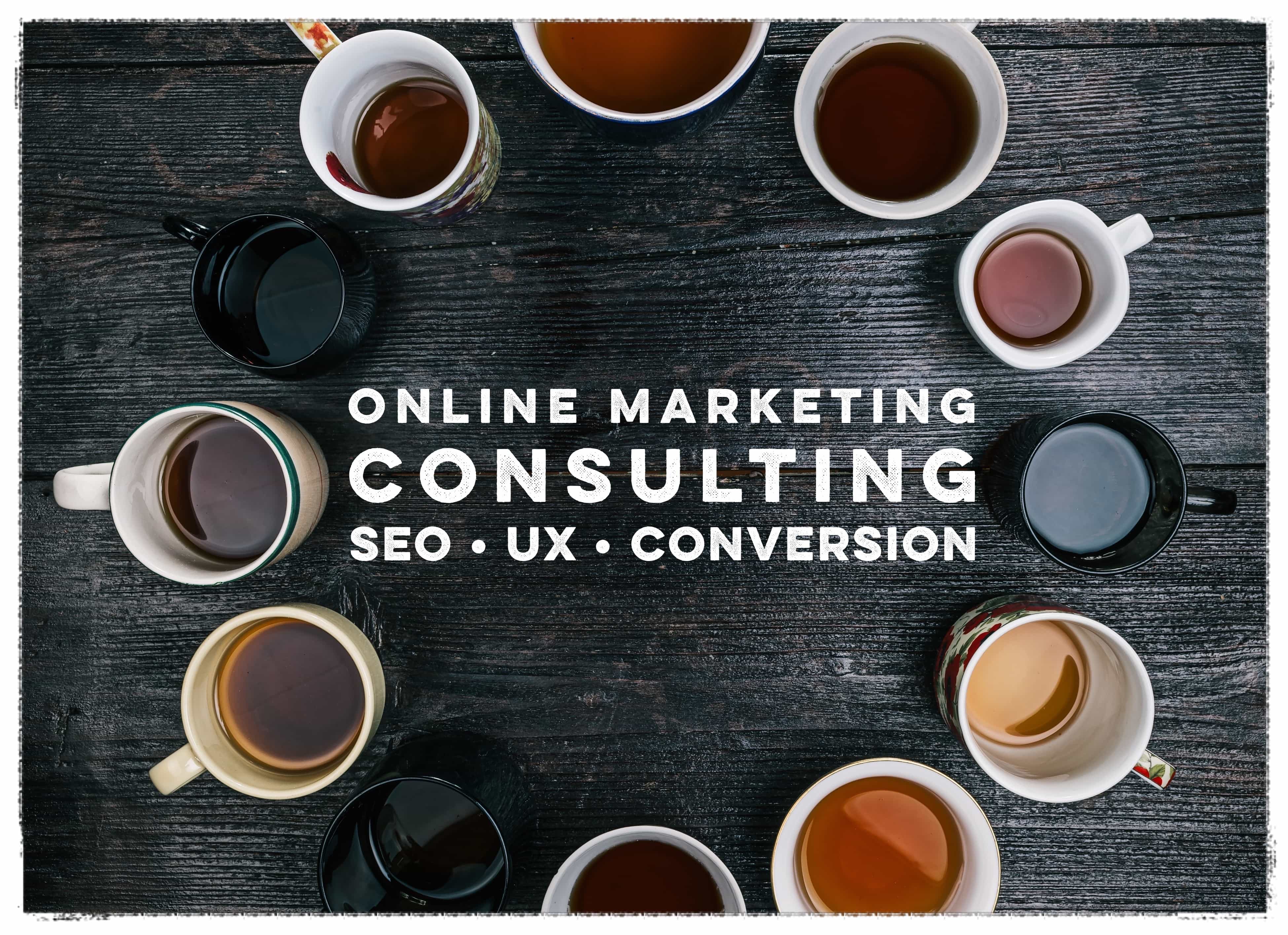 Online Marketing Consulting
Cuppa SEO's online marketing consulting gives your team an in-depth understanding of SEO, user experience and conversion — and shows them how to implement these strategies into your organization's website, blog and social media.
What is it?
If your organization has a marketing team, there's a good chance you have great writers, great web developers — but they may not know much about search engine optimization (SEO), user experience (UX) and conversion (CV).
Cuppa SEO's on-site consulting services help rectify this by giving your team a solid understanding of what each these disciplines is, why they're important, and how to effectively implement them — season after season, year after year — on their own. In essence, my role is to empower your team by teaching them "how to fish," as opposed to simply giving them a fish.
How it Can Help You
Long-term benefits of our consulting services include:
Improved SEO helps increase traffic to your website

A better user experience means visitors are more likely to stick around

Optimized conversion strategies help visitors take the next step in becoming a customer
What You Get
Based on the principles set forth in our book, A Holistic Guide to Online Marketing, our consulting services providing a global view of online marketing — looking at your website, blog and social media efforts as a whole.
The consulting process includes three full days of hands-on learning and application.
Day 1: To begin, we'll dive into search engine optimization, clearly defining what it is and why it's important for your website, blog and social media. Your team will walk away with a deep, clear understanding of SEO.
Day 2: Next, we'll take a practical approach on how to APPLY search engine optimization to your website, blog and social media, respectively. In addition to real-world examples, team members will gain hands-on experience with SEO while being mentored through the process. From keyword research, to actual SEO implementation, we'll go through the entire optimization process and answer questions as they arise along the way.
Day 3: In the morning, we'll tackle user experience and conversion, clearly defining each discipline and discussing why they're important for your website, blog and social media. Your team will walk away with an excellent understanding of UX and CV.
In the afternoon, we'll perform a heuristic assessment of your website, with a focus on user experience and conversion. This assessment includes:
Review of homepage, subpage and navigation aesthetic and hierarchy (architecture) for both desktop and mobile

Clear, recommendations for improvements

Sketches and detailed notes pertaining to all suggested changes
1-Month Follow Up
One month after our in-person consulting is complete, we'll follow up with a one-hour conference call.
The Book
Up to ten complimentary copies of A Holistic Guide to Online Marketing are provided to your team. The book serves as an in-depth review of the material we've covered together.
Next Steps
Whether you're ready to book our consulting services, have questions, or need more info, feel free to get in touch with Cuppa SEO anytime.