Get Found on Google with a Custom Keyword Report
What's the point of having a website nobody can find? If this question resonates with you, a keyword report is the first step in attracting more visitors to your website.
What is it?
A custom keyword report is an easy-to-understand document that clearly defines the best keywords to use on your website — in order to gain an edge over your competition. Part of the search engine optimization (SEO) process, the report is the foundation for helping you get found on Google.
NEW YEAR'S SPECIAL:
Get a custom keyword report for $499 (regularly priced at $750). Valid on new projects. Expires 1/25/20.
More Info
Your keyword report is specific to your industry, and focuses on the region(s) where you do business. It's also organized in a good, better, best format — making it easy to understand. A one-hour meeting to review the report is also included.
Creating a keyword report before optimizing a website is incredibly important, and many factors go into deciding if a keyword is right for a particular client. Some of these factors are researched through online tools, while others are examined in a more "analog" way — through the filter of my own eyes and brain. After optimizing thousands of pages, I've learned there are very subtle factors that go into proper keyword selection. Being to discern these factors ultimately helps our clients' websites rank higher in natural search results.
About SEO
In a very small nutshell, SEO is a strategy that helps increase relevant traffic to your website by improving your site's ranking in search results. In other words, SEO makes it easier for the people who are searching for what you do to find you.
After your keyword report is completed, the next step is for you (or Cuppa SEO) us to fully optimize your content. This includes optimization of your copy, imagery, title tags, meta descriptions and text links. If we do the work for you, you'll have the opportunity to review optimized content before it gets implemented into your site.
Case Studies
Let's take a look at a couple of before-and-after snapshots that detail the amount of increased traffic our clients experienced after we optimized each of their sites …
FIRST CHOICE DENTAL
Local mid-sized business with multiple locations
49% increase in traffic — 3,784 additional visitors (on average) per month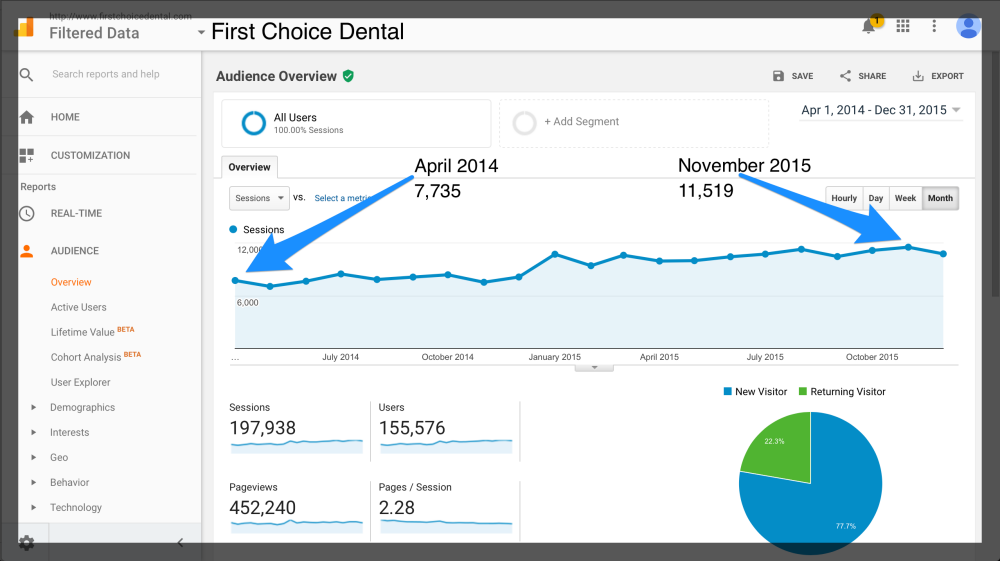 LIGHTHOUSE HEALING MASSAGE THERAPY
Local small business, one location
284% increase in traffic — 331 additional visitors (on average) per month.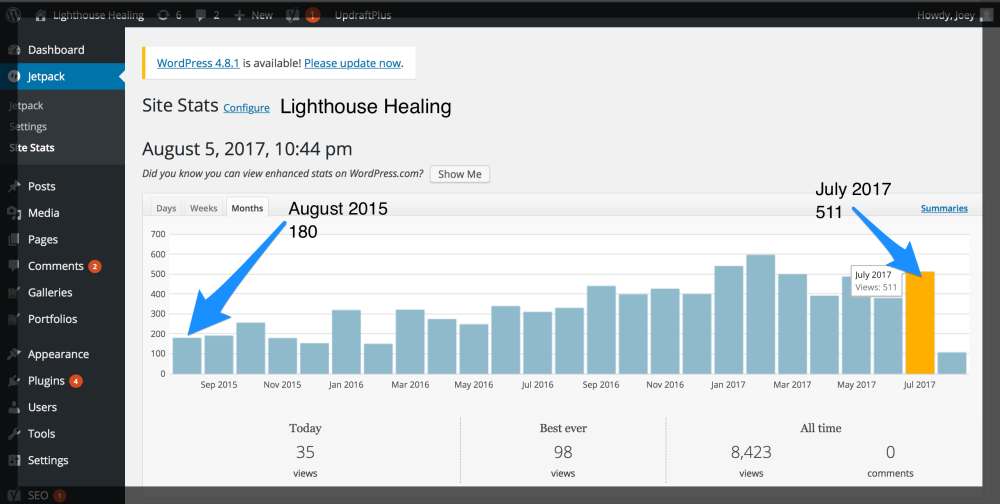 WIDEN
International company with multiple locations

55% increase in traffic — 

7,315 visitors (on average) per month